Half-term Premier League grades: Alan McInally gives his verdict
Last Updated: 29/10/16 8:43am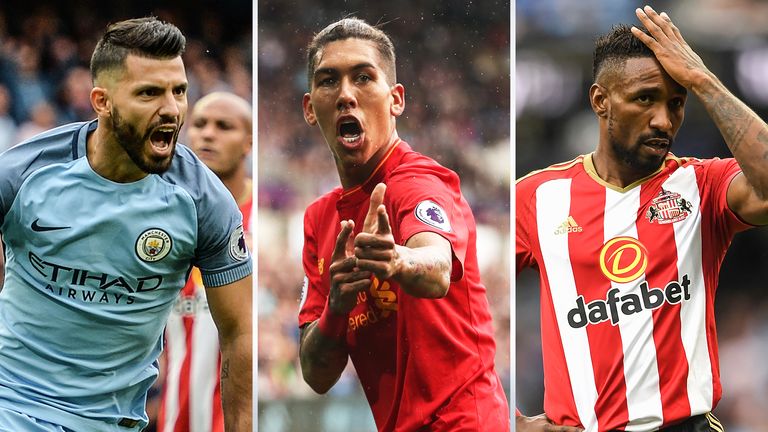 It's half-term in England and Sky Sports pundit Alan McInally has given out grades to the Premier League clubs.
It's good news for fans of high-flying Manchester City and Arsenal, while Bournemouth also score a top mark, despite currently sitting 10th in the table.
However, West Ham and Sunderland are bottom of the class after frustrating starts to the season…
1. Manchester City: A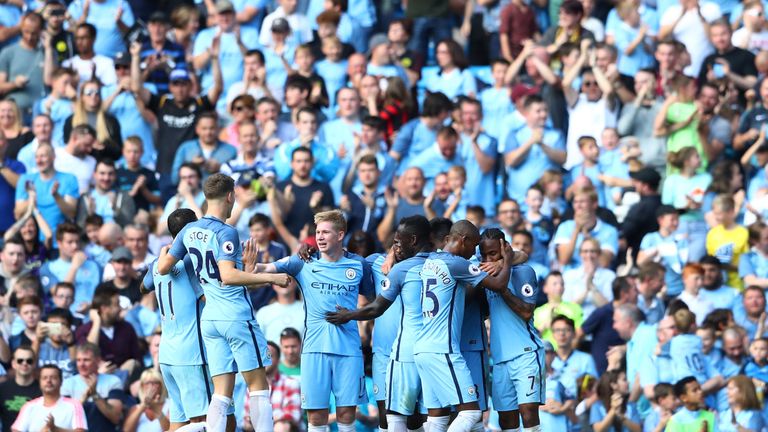 Man City are maybe not at the best level they've been, the best we expect, but they're top of the league. It would be very difficult to mark them low. They don't look as fluently dangerous in terms of goal scoring - they didn't have a shot on target when they lost to Manchester United in the EFL Cup - and that's a problem. But I'm still going to give them an 'A' because they're top of the league.
2. Arsenal: A-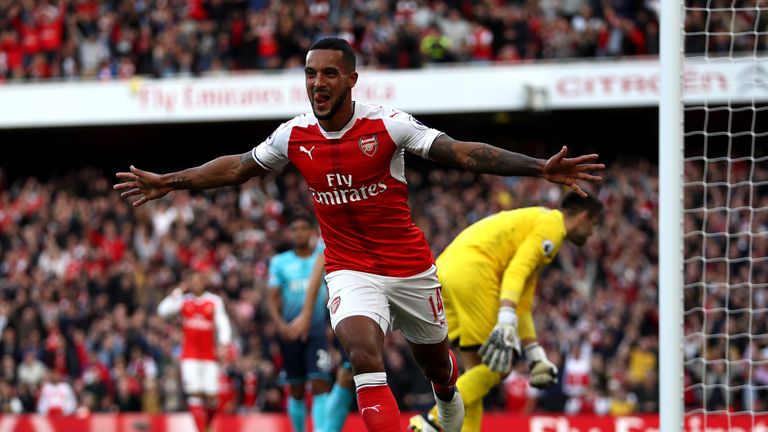 I've given Arsenal an 'A-' for the simple reason they're not quite top. I think they'll be good this season, I really do. I think they've looked more dangerous. I know people are quick to get on the bandwagon and have a go at them because they're always there or thereabouts and then they fall short. I'm not a big Theo Walcott fan but he's been sensational. I expect that from him all the time. If he does that they'll go from A- to A+ later this season.
3. Liverpool: B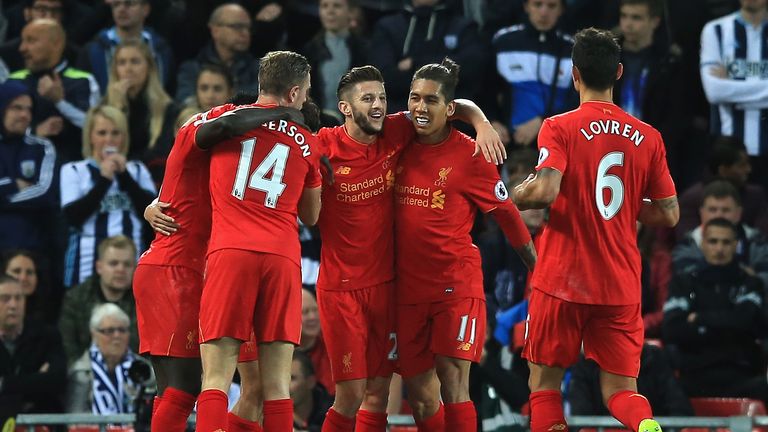 It's been a good start to the season for Liverpool. There's more expected of them this year for the simple reason of Jurgen Klopp, his signings and he's been there a year now. The way they play is exciting and they're probably one of the best teams to watch in the Premier League. Maybe they should get a higher mark than a 'B' - but I think there's more to come from Liverpool. I'll have time to given them an 'A' later in the season!
4. Chelsea: B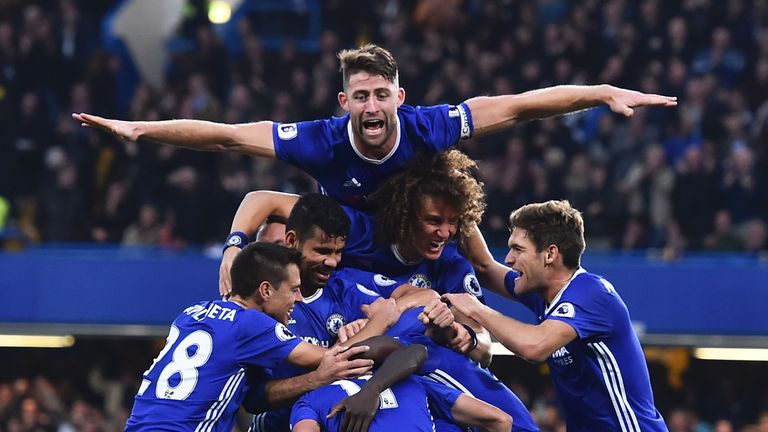 The last couple of results have been brilliant for Chelsea. The 4-0 against Manchester United was sensational and I thought they were brilliant against Leicester and Antonio Conte is getting to a formation he likes. Is he going with four at the back or is he going with this way he played with Italy, which is three defenders and wing backs? I think they've looked quite good like that. At this moment in time it is most definitely still a work in progress so I can't give them any better than a 'B'.
5. Tottenham: C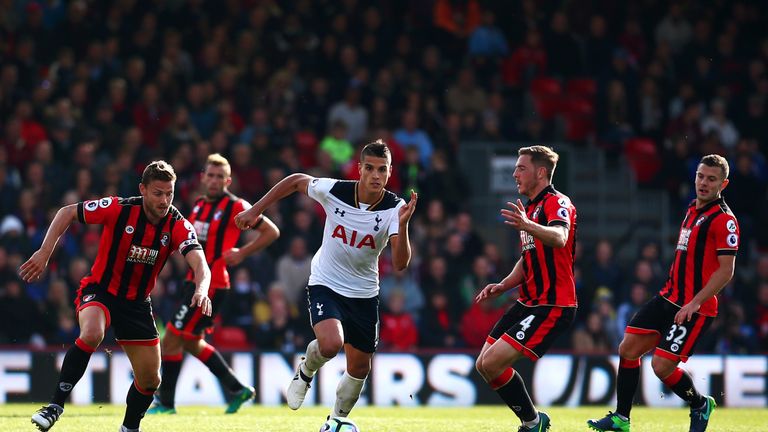 I'm going to go as low as 'C'  for Tottenham because I thought this would be a big season for Spurs and I think they've struggled a little. There's no question the injury to Harry Kane has been a problem and they've struggled in front of goal a little more. They've got one of my favourite players in Christian Eriksen who I adore but I know he's got more in the locker, as has Moussa Dembele. I expect them to be back in the top four this year. But at this moment in time I expect more from them - and I'm sure the Spurs fans do as well.
6. Everton: B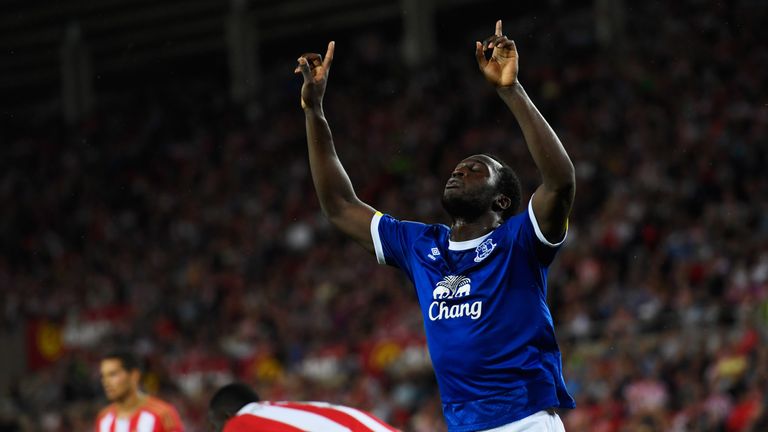 I've got to give Everton a good mark. I'm not that surprised by what they're doing, I think they're a good team. Especially at Goodison Park. I think the manager Ronald Koeman has made a massive difference. I know a few guys who work at Everton and Koeman has changed the attitude at the club fantastically. And there's room for improvement.
7. Manchester United: C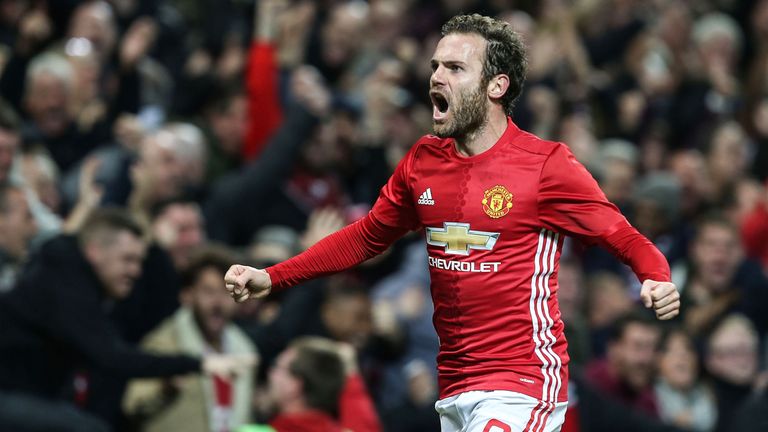 Manchester United should be getting an 'A' every day of the week but at the moment I'm giving them an above average C. I'm only giving them an above average C because they managed to keep themselves in the League Cup. Their Premier League form has been poor. Jose Mourinho has struggled with his best team, Wayne Rooney is out of form, his defence is all over the shop - and one of the biggest problems at United is he needs to get his defence rock solid. He doesn't have that at the moment and I can't give them any more than a 'C'. United - the biggest club in the world - have got to be better.
8. Southampton: B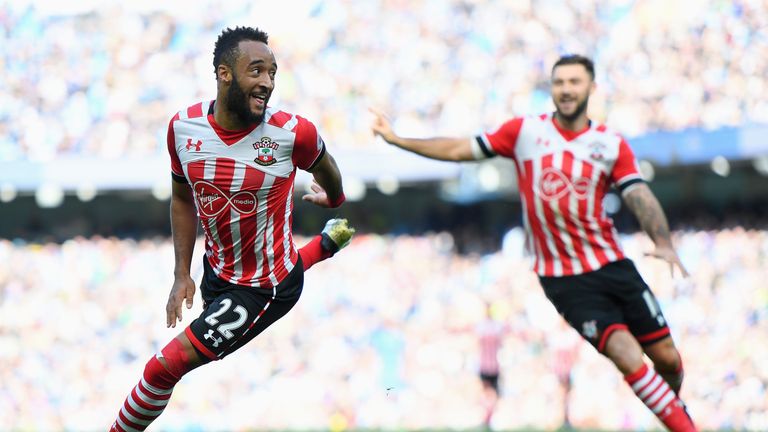 I want to give them an 'A' because of the position they're in at the moment and the football they've played has been excellent. I'll go 'B' because they're still sort of mid-table but I don't think for one minute they'll finish there. I think they'll have a wonderful season. I think Claude Puel has surprised a lot of people and taking Eric Black as his assistant has been a good move because Puel doesn't necessarily know everything about the English game. Considering the players they've sold in the last few years, and for them still to be playing the football they are is fantastic. They've been super.
9. Watford: C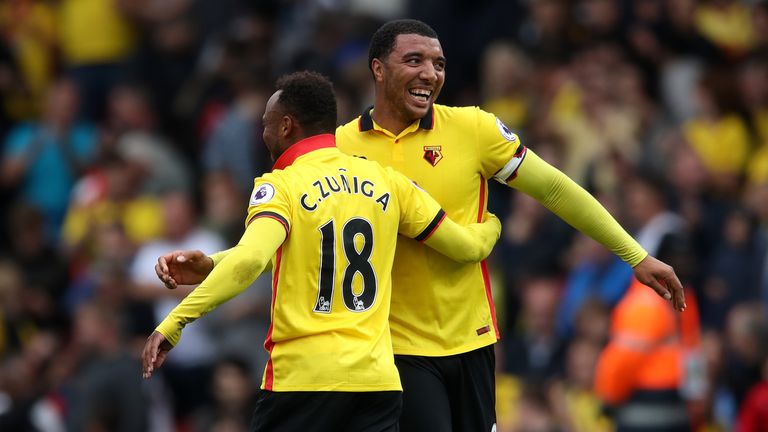 As we go down the league it would be easy to give people 'D's and 'E's and 'F's but you've got to remember where they've come from and what they're doing. They have a new manager in Walter Mazzarri and with Odion Ighalo and Troy Deeney, a lot is pinned on their performances to make sure Watford finish high up the division. They've done okay.
10. Bournemouth: A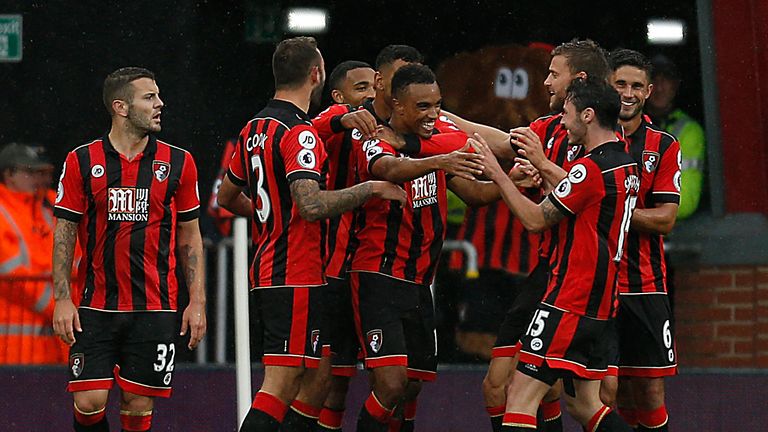 We're down to 10th but I'm giving them an 'A' for the way they've played. They've been brilliant. I'm probably over bias because I think Eddie Howe is a very good manager but they've bought incredibly well in the summer. Callum Wilson is a big player for them and was injured last year, Josh King came in for Junior Stanislas at the weekend, Harry Arter has been excellent, and how Howe managed to get Wilshere to the club… I've got to give him an A. Good to watch.
11. Crystal Palace: D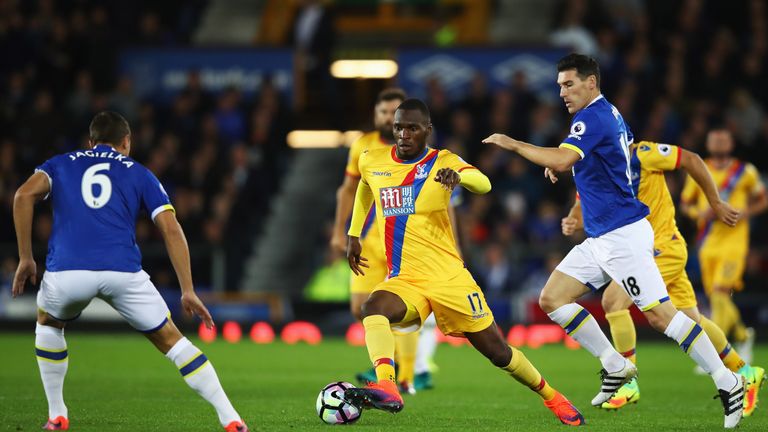 I've been really disappointed in Crystal Palace. I don't know whether that's because every time I see them I expect more from the likes of Wilfried Zaha. I know Yannick Bolasie has gone but Jason Puncheon is a good player and needs to do more. And I've been disappointed in the way they've defended, they've been shipping goals. I know they spent a lot of money on Christian Benteke who has scored three goals for them but in this moment in time, with the way they're playing, they're very unpredictable and I'm giving them a 'D'.
12. Leicester: C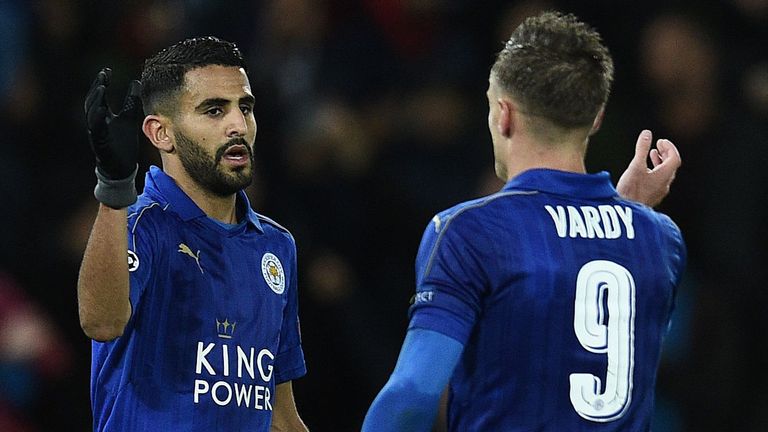 I should still be giving them an A+ for what they did last year. Every time I look at the Champions League on a Tuesday or Wednesday you think "Leicester are there"! Their performances in the Champions League have been A+. But their performances in the Premier League haven't been great, so I've got to go 'C'. That's average in comparison to last year. N'Golo Kante has been a big loss and Jamie Vardy, Riyad Mahrez, Marc Albrighton and Danny Drinkwater haven't managed to get to the level they were last year. Maybe unsurprisingly. Defensively they've not been good enough.
13. West Brom: C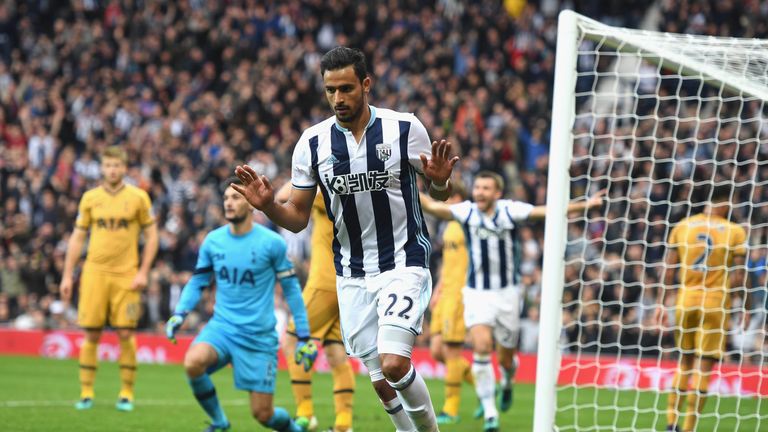 I think Tony Pulis is one of the managers in the league that doesn't get the credit he should get. He is working with a squad of players that he doesn't invest a lot of money in, he's got a player in Saido Berahino that he wants to be better but he's not even playing and there are a few improbables and imponderables that he has to deal with. I want to give them a 'B' because they're always going to be there or thereabouts and with him at the club I don't see them being relegated. But I can't give them more than a 'C' because of where they are right now. But they'll cause problems for a lot of teams during the season.
14. Burnley: B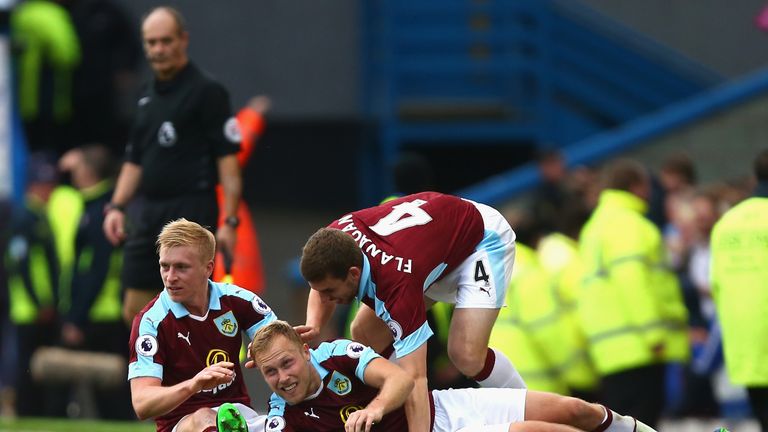 I'm giving Burnley a 'B' because they've already had some incredible results. They were only just touched off by Arsenal at home, they beat Everton, they beat Liverpool... Sean Dyche continues to defy the odds. It would be easier to get to this level and say they should be higher up in the league but should they? I don't think so. Normally the league will determine where you finish compared to the amount of money you spend. In that case Burnley should probably be bottom. They're not. They've done brilliantly well.
15. West Ham: E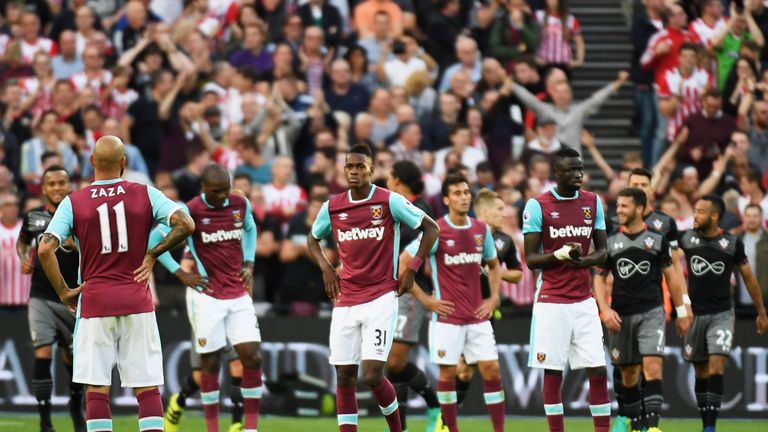 I've given West Ham an 'E' and that's the worst I'm going to give any team. Disappointed. Dimitri Payet is fantastic but hasn't done it yet. They've struggled as a team, struggled with injuries, Slaven Bilic is probably banging his head at the moment. They had a wonderful result against Chelsea in the EFL Cup, but I thought this would be a season for West Ham - after last year - that they'd really cause problems. They haven't. It's not been good. The stadium continues to be a weight around their neck and it's been a poor start.
16. Stoke: C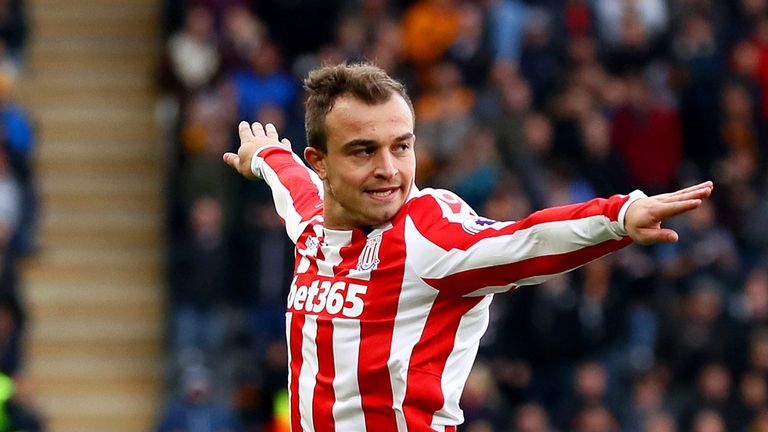 The last few results have been better for Stoke but I'd have thought they'd have started quicker in the Premier League. I would have guaranteed in the first 10 games Stoke would have shipped seven, eight, nine goals instead of the 16 they have. They've conceded too many goals. They should be doing a lot better.
17. Middlesbrough: D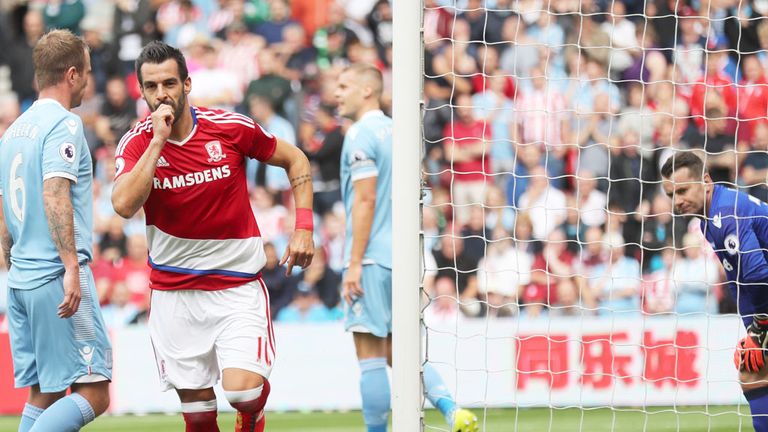 It's a harsh mark because Middlesbrough have been away from the Premier League for a long time and Aitor Karanka has managed to bring in some players to make a difference but scoring goals has been a problem for them. Their home form - which I thought would be stronger - has been poor. I like Boro but unless they get their finger out they'll be slipping to 'E' and 'F'.
18. Hull: C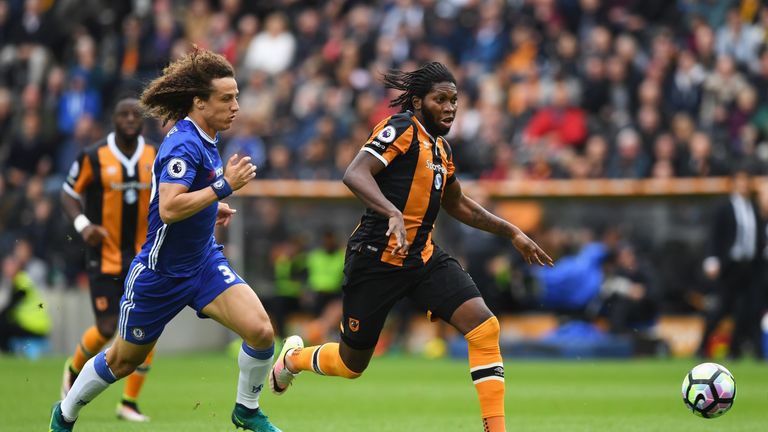 It took them an age to give the job to Mike Phelan and I think that brought a little uncertainty. As well as the season started, they've struggled since and I think it will be a struggle. They only had seven or eight players at pre-season training and were struggling in terms of a squad. It's not a surprise but performances only merit a 'C'.
19. Swansea: D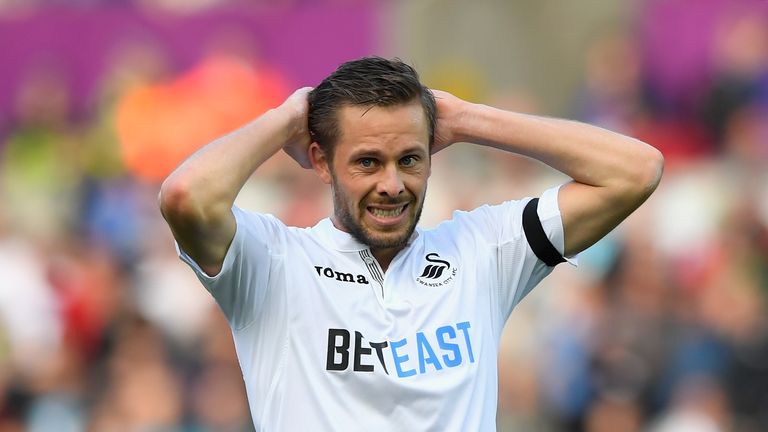 There has been a big transition in the football club, with new managers, players going who they might have wanted to keep, so this is one of the hardest seasons Swansea have had in a long time. I didn't agree when they let Garry Monk go, I thought he did a decent job to keep them easily in the Premier League, but because of changes they've had I think it's really unsettled the club. Bob Bradley is the new manager, and they're hoping for new fortunes. But I don't see it.
20. Sunderland: E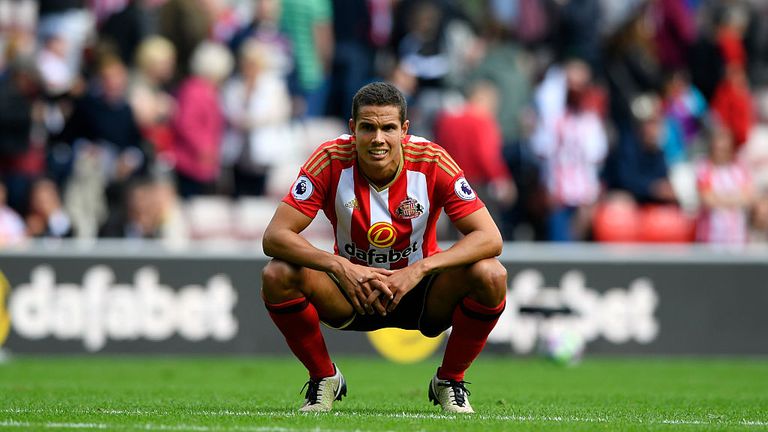 David Moyes has come in but it seems every time we talk about Sunderland, we're saying if Jermain Defoe doesn't score they can't win. If you're relying on one man in the Premier League to keep you there, it's not good enough. Moyes knows he has a big problem on his hands. And they will be 'E' until they get more players in during January. They have to support the manager, give him the funds - if they don't they'll be bottom for most of the season and they'll be 'E-'!