Man City manager Pep Guardiola says he 'didn't help' Alexis Sanchez at Barcelona
By PA Sport
Last Updated: 18/12/16 4:02pm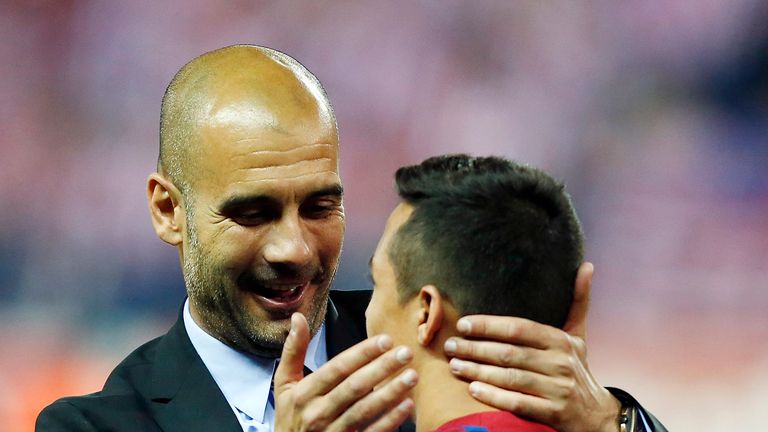 Manchester City manager Pep Guardiola admits he may have hindered Alexis Sanchez's development during their time together at Barcelona.
Guardiola must find a way to combat the Chile playmaker as his Manchester City side host title rivals Arsenal on Nissan Super Sunday, live on Sky Sports 1 HD.
Sanchez has been in blistering form for the Gunners this season and has revelled in a central role, scoring 14 times including a brilliant hat-trick against West Ham earlier this month.
Guardiola readily acknowledges his excellence but concedes he failed to coax such consistency out of him after signing him for Barca for £30m from Udinese in 2011. Sanchez eventually moved to the Emirates Stadium three years later.
Guardiola said: "He played really good in Barcelona but normally when you play with (Lionel) Messi all the players beside him are not at his level.
"I think the position Arsenal are using him as a striker, in front, it is perfect for him. In Barcelona maybe I didn't help him too much because he played wide. He can do that but he is better between the lines, closer to the goal.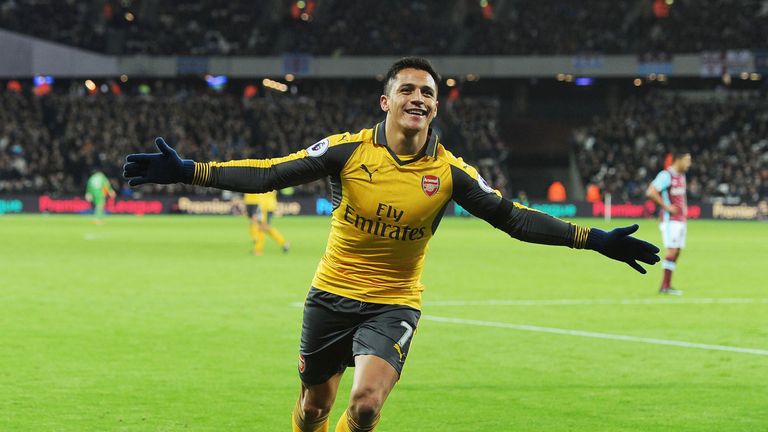 "In some moments he played there, especially one game against Chelsea in the Champions League semi-finals. He played as a striker and after 40 minutes we went 2-0 up but it was an unlucky game and we lost and Chelsea reached the final.
"He can play there and in several positions - left, right. He is a fighter in spirit, he is a character, he is a winner. He is a class, class player and now he is playing really well."
Sunday's encounter brings Guardiola up against Arsene Wenger, whose work over 20 years at Arsenal he regards very highly.
Guardiola said: "In terms of results, Arsene won titles. We cannot forget that and they created something special at his clubs.
"He arrived (at) the Gunners - it wasn't a special team. Now after 20 years we know exactly the identity of this club and that sometimes is much more important than winning titles."