After winning 12 games on the trot, there aren't too many reasons for Chelsea's title rivals to be cheerful at present.
But with just over half of the season left to play, and as we have seen all too often in Premier League history, anything can happen.
How would injuries impact Antonio Conte's side? Could an abrupt end to their winning run before breaking Arsenal's long-standing record reverberate for weeks afterwards? And what about facing the sides around them at the top?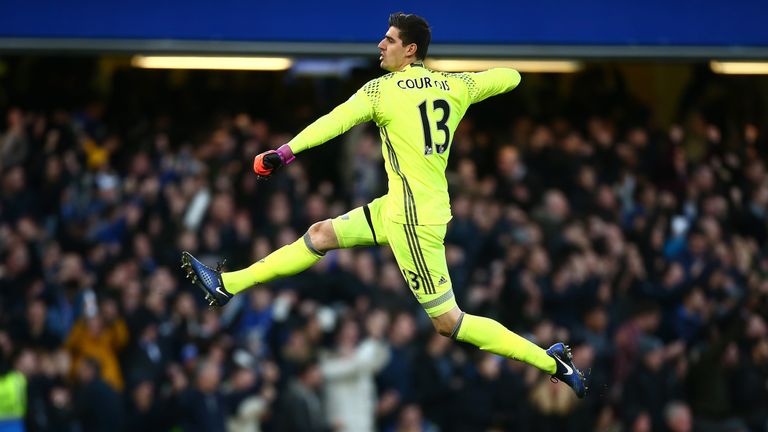 With the help of four Sky Sports pundits, we look for reasons to be hopeful for those currently trailing Chelsea at the top of the table...
Gary Neville
I think the rest of them have just got to keep winning. They've got to put pressure on Chelsea and believe that the cracks will come. They will drop points.
They've all got to play them, they all have a responsibility to take points from Chelsea, some in the coming weeks. I think ultimately it is still in the hands of other clubs to damage them, take points from them.
At the moment Chelsea's spine looks so much stronger than other teams, and if they can stay clear of injury, and with the fixture run-in they have they are in a good position, but I would still say there is a lot of hope for the other teams.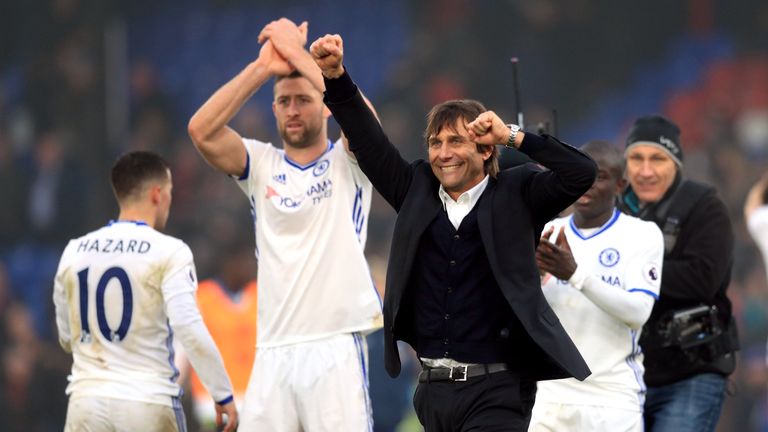 Thierry Henry
I just think at the moment, when you are in that run, things go your way all the time. You have to give them credit for the plan, the way they play and the structure. Whoever plays in that structure plays well all the time; Pedro, Victor Moses, Marcos Alonso.
Yes, it is up to other teams to put on pressure, but they don't concede goals, it's vital.
Jamie Redknapp
I expect Chelsea to beat Stoke at home, but that Tottenham game is the one, that would be 14 games won and the record they are looking for.
I've just got this feeling that might be the game that turns it all around for them. Because they are in great form, we all know it, but the one thing when I look at the squad, is that they perhaps don't have the depth the other teams do.
If they were to pick up just one or two injuries, maybe to Costa, it might affect them.
But overall, they have been fantastic. Conte has done a great job. Hats off to them.
Jamie Carragher
Chelsea are big favourites, and of course Liverpool are in with a shout.
With the run Chelsea are on, that doesn't happen often, and there's a reason for that. That run will come to an end.
If I'm a Liverpool player, the manager, or at Man City or Arsenal, I'm thinking we must keep the points gap as it is. The worry is if the gap gets bigger. Keep it as it is for as long as possible, and Chelsea will drop points, whether through a bad run of form or injuries.
Liverpool play them at the end of January, I'd be thinking if they can keep them at six points until then, get them to Anfield. OK, there will be pressure on Liverpool to win that game, but the longer the season goes on there will be more pressure on Chelsea too.
It's up to those teams around them to take points off them.