Sky Sports pundits pick their Premier League Young Player of the Season
Last Updated: 11/04/17 3:27pm
Who do the Sky Sports pundits think will win the Young Player of the Season award in the Premier League?
Ahead of the PFA Young Player of the Year shortlist being announced later this week, we asked Gary Neville, Jamie Carragher, Alan Smith, Thierry Henry, Niall Quinn and Graeme Souness to pick their choices, with one English youngster dominating the selections.
Read on to see what all of them had to say....
Pundits' Young Player of the Year picks
| | |
| --- | --- |
| Graeme Souness | Dele Alli |
| Thierry Henry | Dele Alli |
| Jamie Carragher | Dele Alli |
| Niall Quinn | Dele Alli |
| Gary Neville | Leroy Sane |
| Alan Smith | Dele Alli |
Graeme Souness - Dele Alli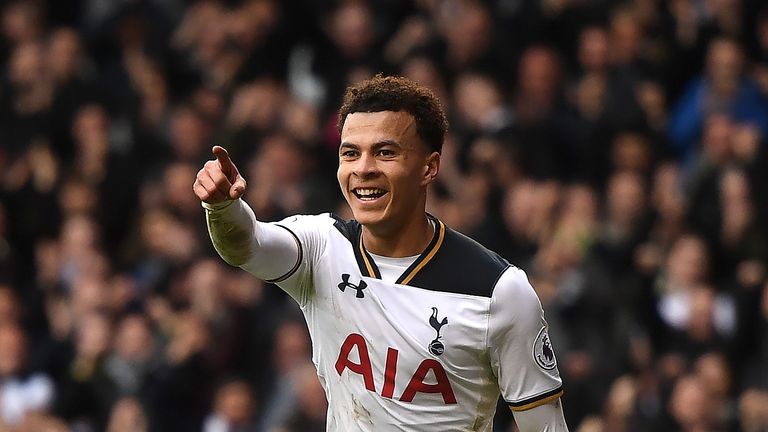 He won it last year and is a player who gets goals from midfield, he has created chances for his team-mates and providing he does not get carried away and starts to believe what people like I say about him, and keeps his feet on the ground, then he has a chance of being a star.
He still has a lot to do and I would be constantly reminding him - or would get someone at the club to, as we had at Liverpool with Ronnie Moran, who was the man who kept our feet on the ground more than anyone else at the football club, so I hope they have someone like him - that he still has a long way to go
Thierry Henry - Dele Alli
I don't know why he's still in this category! But Dele Alli should win that.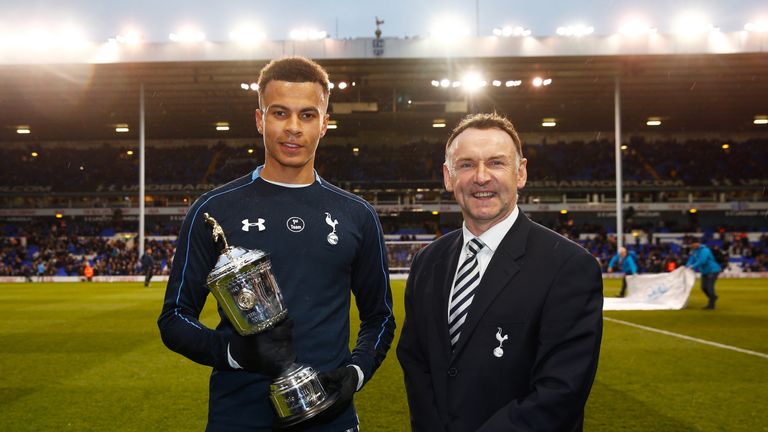 Jamie Carragher - Dele Alli
Easy for me that. One day we'll be talking about him winning Player of the Year, no doubt. I think Steven Gerrard won Young Player of the Year at that age as well and then went on to win Player of the Year, and I see little difference with Alli when I see him play.
He's getting to that stage now already where he wouldn't be that far away from being Player of the Year, I think that's always a great sign for a young player.
Niall Quinn - Dele Alli
Dele Alli has been terrific. 20 years of age. He's already got caps for England and is already an important player for his country and Spurs. This guy is unfazed by all that pressure, he thrives on it. He plays the game with a smile on his face, does everything at a fast pace.
He reads things and can do all parts of the game. He can track back, he can tackle, and he can put pressure on opponents when off the ball, makes runs…. when he's on the ball he's got lovely, happy feet. He can move the ball, go right or left, and he can play crosses and head the ball too. When you see that at such a young age it's lovely to watch.
Gary Neville - Leroy Sane
It's between Dele Alli and Leroy Sane, but with Alli we know him and he's been in the league for a couple of seasons. For Sane to come into the league and make the impact he has, it looks like he's going to be really special.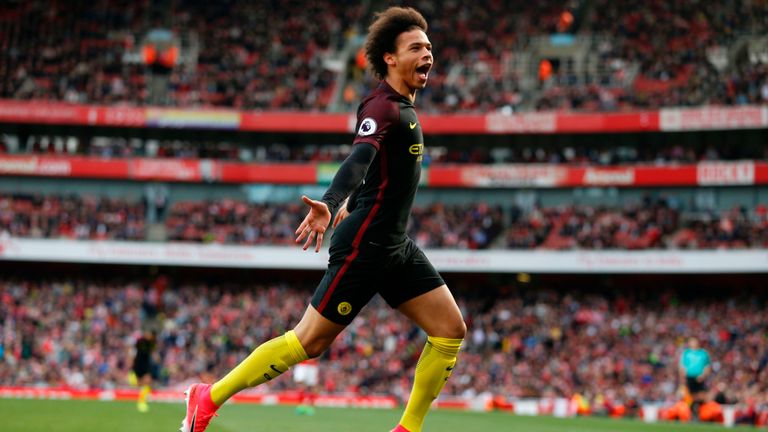 Alan Smith - Dele Alli
He is a wonderful player. He said he needed to add goals to his game and he's certainly done that. We all thought he had the potential to be a fantastic player and he's on that path. Mauricio Pochettino is the perfect manager for him and has helped him improve certain aspects of his game. He occasionally still sees that red mist but those goals speak volumes for how well he's done this season.
Sky customers can now upgrade to Sky Sports and get 12 months for just £18 per month. Upgrade now!