Behind the scenes at the Premier League launch with Sky Sports
By Megan Cooper
Last Updated: 11/08/17 4:02pm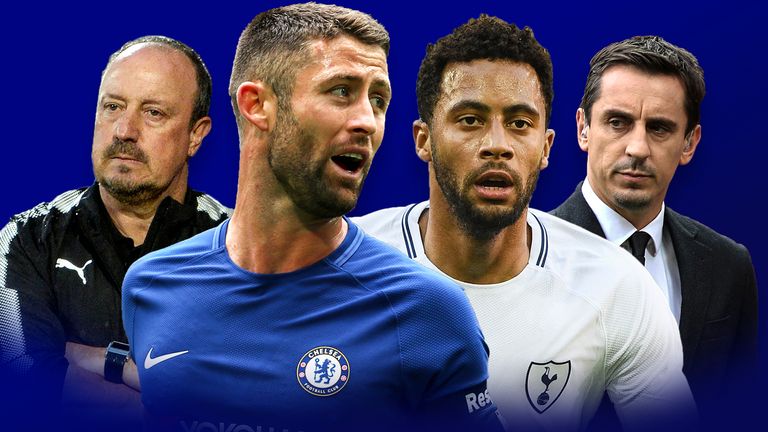 The wait is nearly over.
The 26th Premier League season kicks-off on Friday with Arsenal hosting former champions Leicester City, live on the Sky Sports Premier League channel from 7pm.
To mark the start of the new season, Old Billingsgate, once home to London's biggest fish market, became home to some of the Premier League's biggest fish on Wednesday morning.
The champions Chelsea, Tottenham, newly promoted Newcastle and Stoke City all took part in the Premier League's new-look season launch on the bank of the River Thames.
In conjunction with the Sky Sports football department, the Premier League up-scaled the event to include a full size penalty area which provided the opportunity for Gary Neville to conduct a series of live masterclasses and talk tactics with a host of big names, including Antonio Conte, Gary Cahill, Mauricio Pochettino and David Luiz.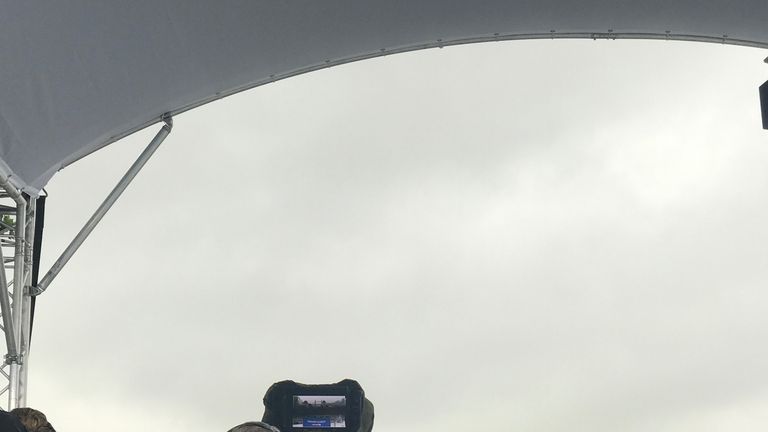 A Premier League spokesperson said: "The event took months to plan, the site 24 hours to build and we had four clubs, their managers, two players from each side and 18 different broadcast crews onsite who hold Premier League rights in over 25 countries, bringing a total of 250 people together."
The launch show began with Conte reflecting on last season's title triumph, and dissecting a summer of changes at Stamford Bridge.
Asked how much harder the challenge will be this season to defend the trophy, Conte told Sky Sports Premier League: "We all know that it won't be easy, because unlike other leagues, in this league there are at least six very strong teams, ready to fight for the title."
Conte then joined Neville at the touchscreen to discuss the change from a back four to a back five that resulted in Chelsea's record breaking season, but Neville was keen to challenge the Chelsea manager on the departure of Nemanja Matic to Manchester United.
Conte said: "Matic knows very well what I think about him. He's a really good player, a strong player and very important for our team, but sometimes you must accept the crazy transfer market and you must accept different decisions, but I repeat he's a great loss for us."
Viewers were then treated to a Sky Sports first - a penalty masterclass with the Premier League's top goal-scorer Alan Shearer, and a live free-kick masterclass with Chelsea defender Luiz.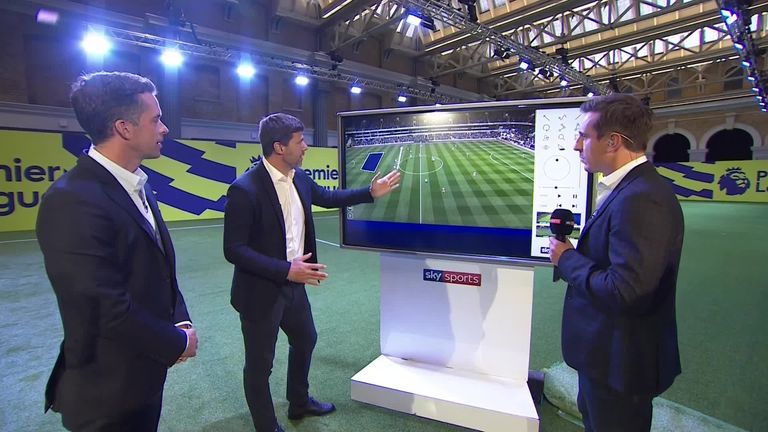 Gary Hughes, head of football said: "It was a great team effort and a brilliant way to launch the season. Managers and players both opened up and couldn't wait to talk tactics with Neville. Conte and Benitez have both been under pressure this summer but they were open, honest and very revealing about where their clubs are at. This is just the sort of content our customers should be getting from the clubs and our new channel."
For the magic to happen on screen, a lot of hard work happens behind the scenes. Sky Sports had a crew of 30 and 10 cameras on site, manning a studio with an incredible back-drop of Tower Bridge, a sofa area for Geoff Shreeves to interview players and the masterclass zone.
Neville summed up the day by concluding all is not well at Chelsea, Tottenham need to make a good start at Wembley and Newcastle need to strengthen - but he predicted the two Manchester clubs will challenge for the title. Could we be in for a repeat of the unforgettable 2012 season?
For all the highlights from the launch day, including Jan Vertonghen on Tottenahm's defending, Peter Crouch on headers, Jack Butland on positioning and Gary Cahill on Chelsea's back line, catch up On Demand.