Who is top of the class, and who needs to do more homework? Stuart Pearce gives his Premier League season grades so far as we head into the second international break.
Manchester City - A
It's an A, without a doubt. They've put a marker down that they are serious title contenders, and have started the European campaign superbly as well. They have almost been faultless in what they've done.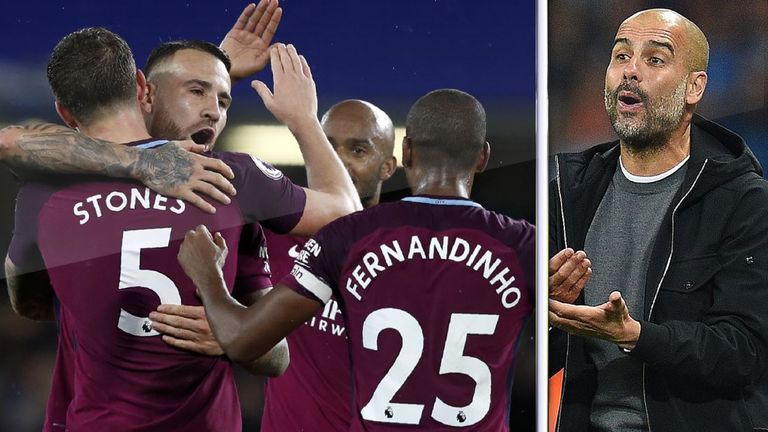 Manchester United - A
Exactly the same. The recruitment has been fantastic, they've started outstandingly well both domestically and in Europe. The new signings have settled in, and most importantly, Romelu Lukaku has got off to a fine start.
Tottenham - B
They started the season well on the road, looking very impressive, but I think they're going to miss Danny Rose and Kyle Walker, with Rose injured and Walker at City now. While Kieran Trippier and Ben Davies are more than adequate, they've not got the same energy as the other two, and I think they need that at home. I think their home form will cost them this year. If they finish in the top four they'll be delighted.
Dele Alli is just going through a tough period at the moment. You have peaks and troughs in a career. Teams are giving Spurs more respect, banking up and making it tight, and I don't think Dele is great at manipulating the ball in tight spaces; he likes to have a bit more room.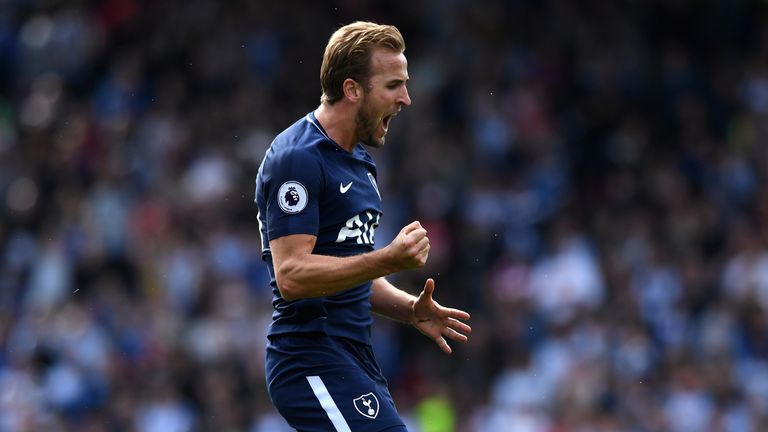 Chelsea - B
It was an awful start to the season with the defeat against Burnley, and then they got better and better. They've lost a major game against one of their rivals, Manchester City, but that can be forgiven I think because City were so good. My question is whether there is cover for Alvaro Morata if he is out for any length in time. I think they've got two major rivals in the Manchester clubs, and it won't be easy to overcome them.
Arsenal - B
Arsenal have started OK, and in Europe they've done well enough too. With my expectations of Arsenal this season, it's a B as well. There was a lot of chit-chat about Arsene Wenger early in the season, but they've been consistent against teams they should beat, for example rolling Brighton over at home. If they get in the top four they've had a good season.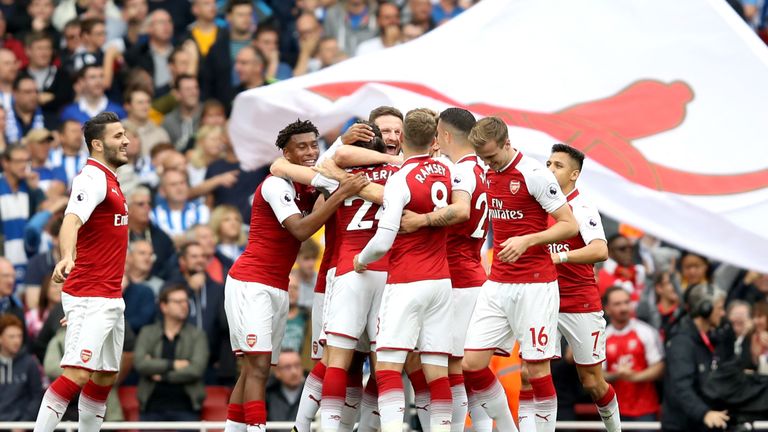 Burnley - A
Outstanding. Sean Dyche has done brilliantly again. They lost Andre Gray, their mainline striker, and everyone expected them to suffer. Every year they'll be tipped to go down, but they've done fantastically well. They've brought Chris Wood in, who seems to have hit the ground running, and they've got such a good team spirit. They've learned the lessons of bad away form last year, and it has been sensational this season.
Liverpool - C+
I think drawing too many games could be their Achilles heel this year. They've got to make sure that they are beating teams like Newcastle away and Burnley to have a top-four finish, and they haven't done that in their first seven games. The warning signs are there.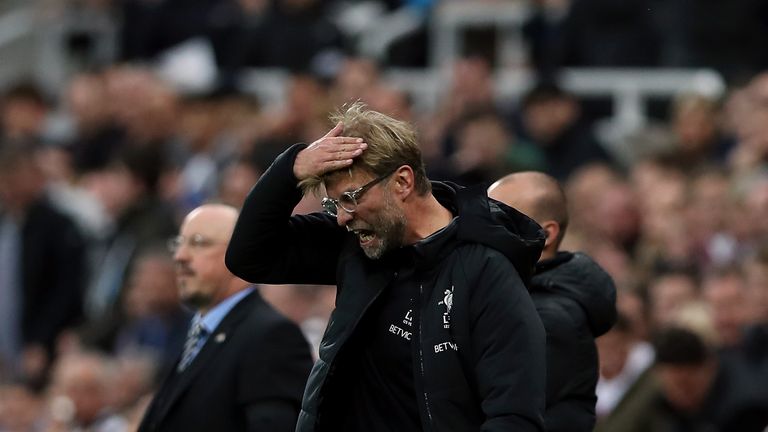 Watford - B+
They've had a fantastic start to the season; they're another team who we thought might struggle with a new manager, who was still relatively unknown. He's done well, as have the new signings. They've had a really solid start to the season, especially on the road, where I thought they might struggle.
Newcastle - B-
It's a really good start for another side who we many tipped to struggle. They've picked up some important results against sides in and around them, which will be vitally important.
West Brom - B-
They started the season really well, but have slipped away a little bit in recent weeks against opposition they'd like to be beating; Stoke at home, Brighton away, West Ham at home, Watford at home. They're probably a win away from having an outstanding start to the season. They'll stick around mid-table I think.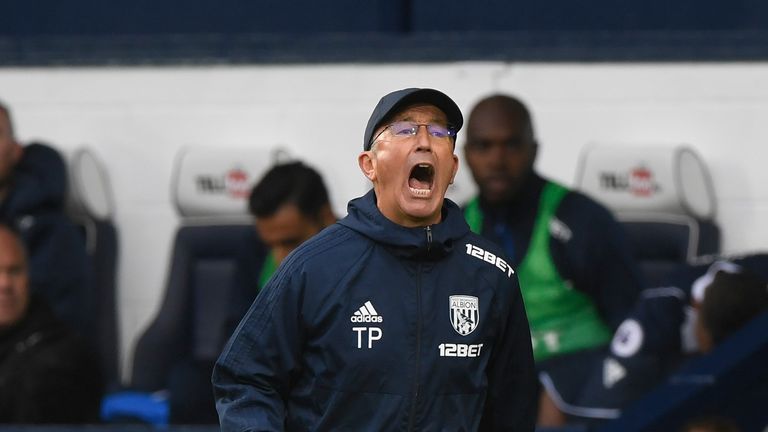 Huddersfield - B-
Their opening-day win put a marker down, but as the season goes on I think they'll consistently find it more difficult. I feel they have to be far more careful against the bigger teams; if they play the expansive game they will get ripped to bits. In expectation terms, their start has been a B-. The warning signs are there, however, and I still think they'll be one of those sides in and around the relegation zone.
Southampton - C
They've started OK. They had the issues with Virgil van Dijk pre-season, which I think was a real aggravation for the club, though he's back playing now and you'd like to think they'll be a bit more solid at the back. There are no signs there that they are going to have a really good season, nor many signs that it's going to be a disaster. They're going to be a mid-table side.
Stoke - C-
It's similar for Stoke too. They had a fantastic result against Manchester United and played really well and got a good, expected win against Southampton. Jack Butland back playing has been a boost for them. Mid-table is where I expect them, but mid-table is often anything between eighth and 16th!
Brighton - C+
They had a tough start to the season fixtures-wise, but Chris Hughton has got them very well organised. I think they are one of the sides who will struggle this year, in and around the relegation zone, but each week they are outside of the drop zone it is a bonus for them. They've started OK, as good as you'd expect from them; take three points off it's a poor start, but add three points on and it's outstanding.
West Ham - C
I would say C, on the grounds that they had the early away fixtures bunched up, which were always going to hurt them, and they were tough away games at that. They had injuries, new players coming in, Andy Carroll wasn't fit, and until the stagger unwinds, and the amount of home games catches up with the away games, we'll start to really be able to judge West Ham. I think they're three points away from what would be considered a reasonable start.
Everton - C-
They've had a real poor start, but they've had a stinker of a start when it comes to fixtures, too. Remember they've lost so many goals and assists in both Ross Barkley and Romelu Lukaku. They've brought in quite a few new players, but on top of that they've had a bad run of fixtures. They've had a real bad start to the season, but again, until the games start to equal out, we won't know how good or bad their start has really been.
Leicester - C-
Their performances have been OK but they haven't got the results. You'd probably have to give them a C-. The trouble is, many people are still viewing Leicester on what they did two years ago, and that was a standalone season, it skewed the thinking and perception of what Leicester are. I do expect them to finish a bit higher than their current position.
Swansea - C-
I expect them to be in the bottom three towards the end of the season. They've lost Gylfi Sigurdsson, and their recruitment has been questionable, particularly Wilfried Bony, are his best days behind him? They're defending OK, but finding goals really hard to come by.
Bournemouth - C-
I expected more from Eddie Howe's side. Their recruitment looked good, getting Nathan Ake permanently and also Jermain Defoe in. I've got to give them a C-, I expect them to improve as the season goes on. They've underachieved so far, however, whichever way you look at it, and they have to start winning more games at home.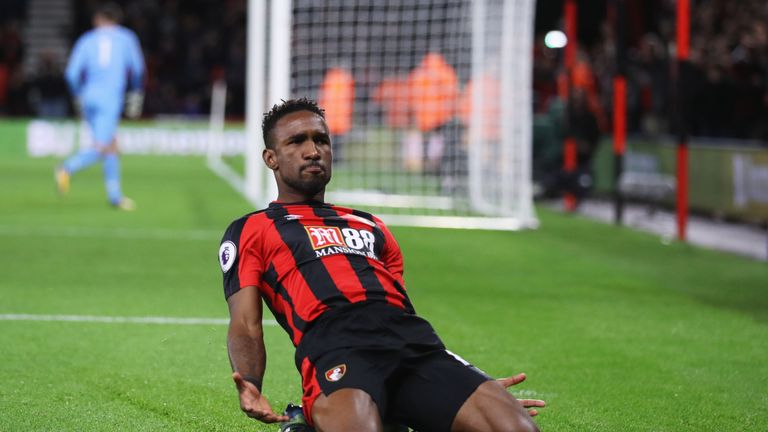 Crystal Palace - E
They're breaking all sorts of records. No goals, no points, but the fixtures haven't been great to them either. There is hope, there is always hope, and the one thing they've got in their favour is that they're still in touching distance with the few sides above them. When you start to become two victories away from getting off the bottom, that's when things start getting seriously concerning. That will happen quickly if they don't improve, however.