Jose Mourinho picking the wrong fight with Man Utd fans, says Matt Le Tissier
Last Updated: 01/11/17 11:36am
Matt Le Tissier believes Jose Mourinho is picking the wrong fight following his programme notes ahead of Manchester United's 2-0 win over Benfica.
Some United fans were heard booing after Mourinho brought off Marcus Rashford for Anthony Martial during Saturday's 1-0 win over Tottenham before the Frenchman scored a late winner.
Mourinho then appeared to send a message to those supporters on Tuesday in his programme notes, saying: "I hope that you enjoy the game more than some of you did against Tottenham."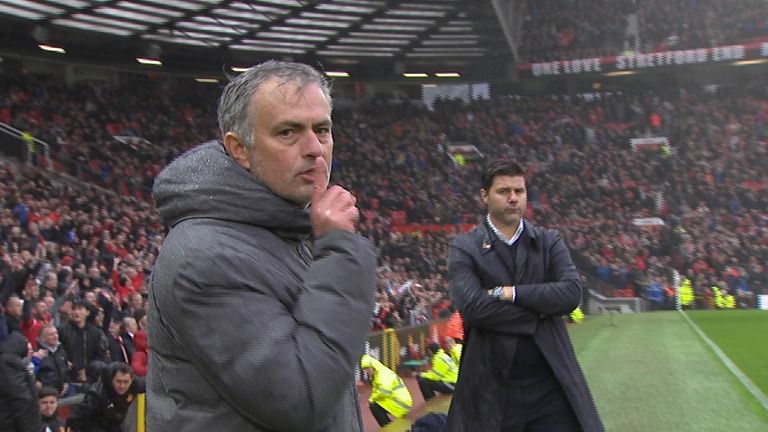 Le Tissier says that while Mourinho's pragmatic approach may be down to the absence of injured midfielder Paul Pogba, the Portuguese boss should not be "picking fights" with the United faithful.
He said on The Debate Live: "They started off the season playing really well, hitting four goals on a regular basis. That was when Pogba was in the team, and perhaps he's a bigger miss than people realise.
"Because of that - and I think Jose realises it - he's changed the way his team are playing and has become far more pragmatic. He's just trying to get wins, trying to keep himself in it until Pogba comes back.
Asked if Mourinho was right to be narked about the fans complaining, Le Tissier said: "No. I think he's wrong to try and take on the United fans. To have a dig in the programme, I think it's a battle you can't win.
"There's 75,000 of them in the ground, there's one of you! You might have some programme notes to say them in, but you've got to be careful where you pick your fights. And I think he's picked the wrong one there.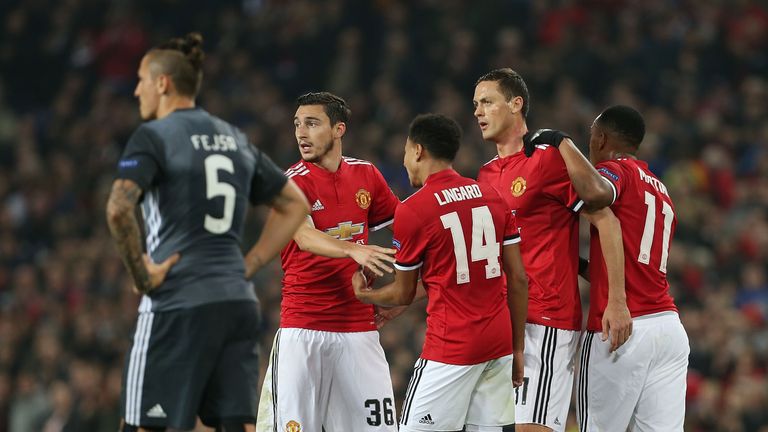 "For me, I think you can't go and fight that battle. I think he'd be better off being honest with people, saying he's missing his best man, and to say that with this team and Pogba out, this is the best way to get results, and when Pogba comes back we can open up and be more expansive. I just think he's gone about it the wrong way."
United were heavily criticised for their defensive approach in their 0-0 draw at Liverpool earlier in October, and the debate over their playing style has raged on since.
Ian Wright, also speaking on The Debate Live, says any discontent among United fans is understandable, because they are used to a certain brand of attacking football, and feels Mourinho has the quality of players to play more expansive.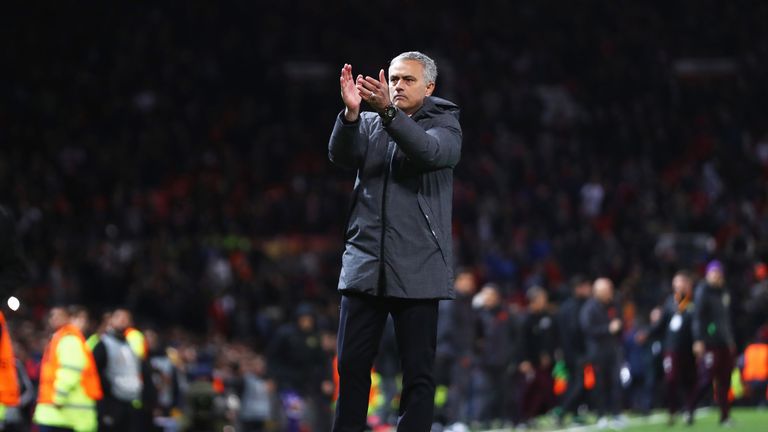 "I still don't think Manchester United fans are seeing the kind of football [they like]. Playing with a tempo and a place that cause people problems, they're not playing like that.
"If you're a United fan you'll be thinking: 'What's he talking about having a go at us for? It's not what we want to see but we're still trying to get behind the team.' Surely they can show a bit of discontent because of what we're used to seeing.
"If Man Utd start losing games like that, there will be even more noise in his direction about that, but I do believe he has the players to play a lot better, a lot more expansive. I'm talking about with intensity, not playing like Man City, but they can attack teams more because they've got the players to do it."
If you are using skysports.com you can comment below to get involved in the debate, but please adhere to our House Rules. If you wish to report any comment, simply click on the down arrow next to the offending comment and click 'Report'.