Matt Le Tissier, Paul Merson, Phil Thompson and Charlie Nicholas rate the Premier League's top six after 10 matches.
Last year's top six sides occupy those spots once again after 10 games of this season. Manchester City head into a blockbuster Super Sunday against fifth-placed Arsenal, before Manchester United (second) meet Chelsea (fourth).
We asked the Soccer Saturday pundits to provide their verdicts on all of those sides - plus Tottenham and Liverpool - to get an idea of how the title race is unfolding.
MANCHESTER CITY - 1/5 with Sky Bet to win the Premier League
Points: 28, Goal difference: +29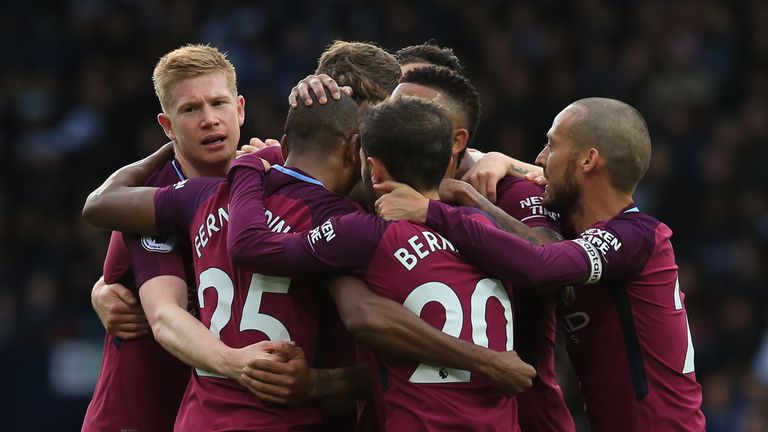 PAUL MERSON: I don't like the talk of Manchester City going the whole season without losing a game. When Arsenal did it, it was a miracle and they drew 12 of those, so that's 12 games in the balance.
However, they do look good and champions in waiting. The teams behind them are panicking and going forward they are unstoppable. West Brom scored two last weekend but Manchester City could have scored 10.
I like what Pep Guardiola has done in bringing in Kyle Walker. Going forward he's among the best in the world in that position. The left-back position is the one concern with Fabian Delph going in there, but nobody has a go at them. I would play Theo Walcott on the right when Arsenal visit Manchester City on Sunday and have a right go at that area, because that's their Achilles heel.
MANCHESTER UNITED - 9/1 with Sky Bet
Points: 23, Goal difference: +19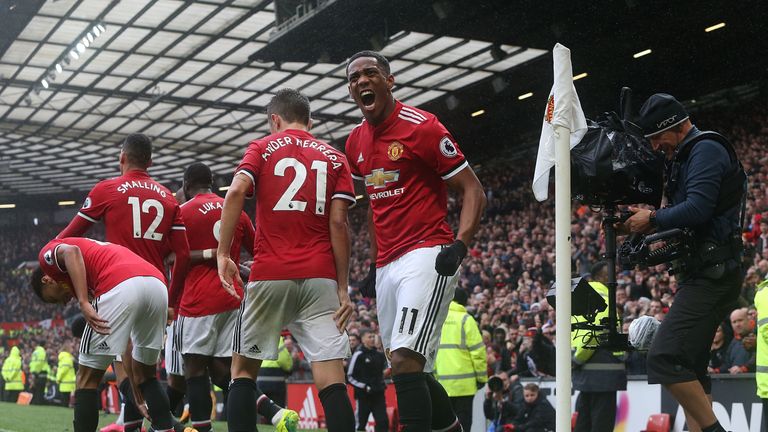 MATT LE TISSIER: I would say it's been a pretty good start, given the Huddersfield blip is the only thing that would concern you. Draws at Stoke and Liverpool aren't the worst.
To have done all of that and be top of their Champions League group without Paul Pogba represents a good start. They've had to change their style and formation without him so have had to adjust, but they've done that without losing much ground.

Romelu Lukaku had very few chances again against Tottenham and still hit the post, so I don't buy into the idea that he can't deliver in the big games. However, from what I've seen I don't think they will beat Manchester City to the title.
TOTTENHAM - 16/1 with Sky Bet
Points: 20, Goal difference: +12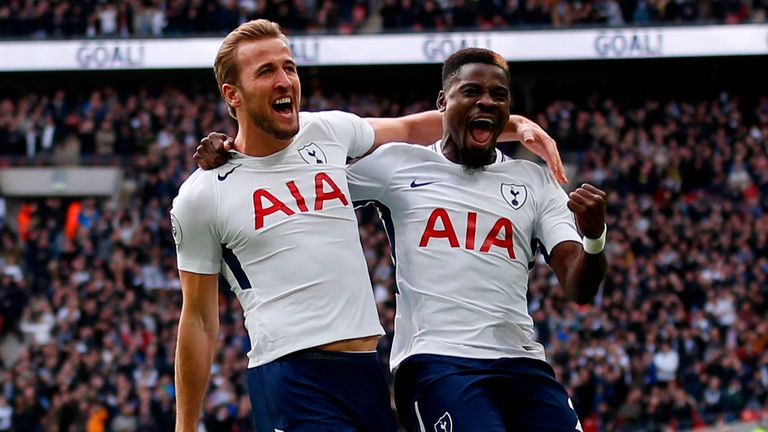 MATT LE TISSIER: I think they've got enough quality to say they aren't reliant on one player. The two defeats they've had have been to Chelsea and Manchester United so only the draws with Swansea and Burnley are what would be concerning.
Mauricio Pochettino's reputation continues to grow with their European performances, where they've made huge progress from last season.
I think the results against Liverpool and Dortmund have put to bed the Wembley hoodoo, but I would say they are in contention for second place rather than the title, given Manchester City's start.
CHELSEA - 22/1 with Sky Bet
Points: 19, Goal difference: +8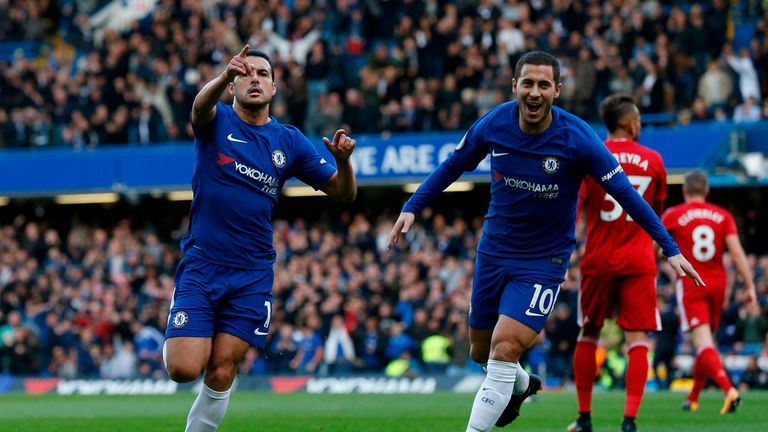 PAUL MERSON: The main thing that concerns me is if N'Golo Kante doesn't play they are like Arsenal without the ball. When Kante and Nemanja Matic played last season they just won it back so quickly. I like Tiemoue Bakayoko but it is going to take him a lot of time to adapt and Cesc Fabregas is great for his passing and guile but he's a liability when they don't have the ball.
I don't think they are title contenders and I think if they can get in the top four, win the FA Cup and get to the quarter-finals of the Champions League then that would represent a good season.
From what I saw on Tuesday night they've got no chance of winning the Champions League though. I thought they were excellent in beating Atletico Madrid but what has happened to them in the last few weeks has put that into perspective.
ARSENAL - 66/1 with Sky Bet
Points: 19, Goal difference: +6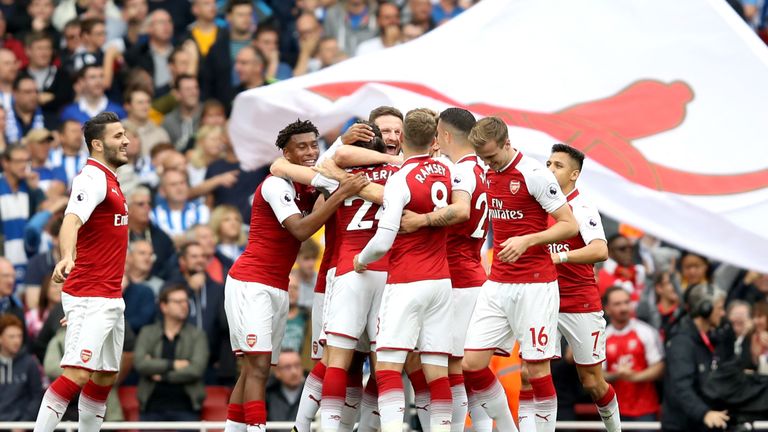 CHARLIE NICHOLAS: Am I satisfied? No, not completely. Are they where I thought they'd be? Yes. What has pleased me is the response since Anfield, what they did against Chelsea and the character and determination shown in the comebacks they've produced.
To make the Champions League you need to be averaging two points per game and Arsenal are just under that, so all-in-all I'm fairly content since the Anfield embarrassment.

I would like more from Mesut Ozil in terms of consistency, more goals from Alexis Sanchez and more chances created for Alexandre Lacazette, while I'm still concerned about the defence.
LIVERPOOL - 100/1 with Sky Bet
Points: 16, Goal difference: +1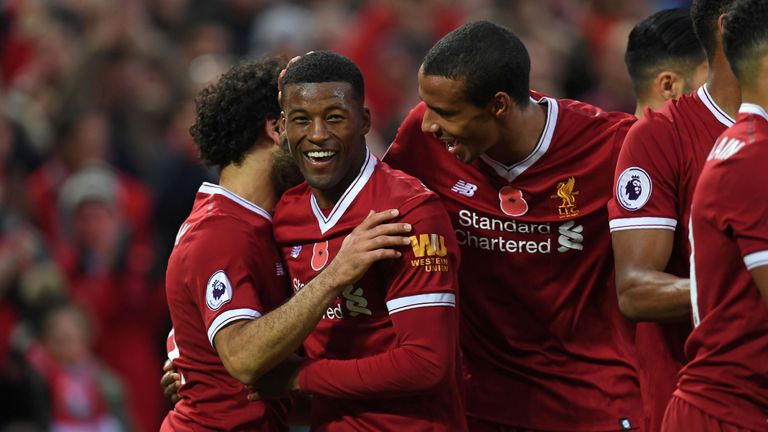 PHIL THOMPSON: Liverpool's problems are not rocket science. Our forte and problems are clear to see. We are still one of the most exciting teams in the Premier League but then there's still that frailty at the back.
Being 12 points behind City already, it is disappointing to think we don't really think we've got a chance of winning the title. I always think we've got a chance but even with a big run in us I don't think we're really going to push City. So where it leaves us is in a battle for the top four and I do believe there are three places up for grabs from the other five teams.
Jurgen Klopp still has my total faith but he still has work to do to get players in. Only Joel Matip and Andrew Robertson, who he hasn't really used, are his players in defence, so he hasn't addressed that issue and he needs to find out very soon whether the Virgil van Dijk deal is going to happen. I believe he can't wait until the summer, so two new centre-backs are required in January if Van Dijk isn't coming.