Pep Guardiola: Man City beat Arsenal because they deserved to, not because of ref calls
By Gerard Brand
Last Updated: 06/11/17 9:12am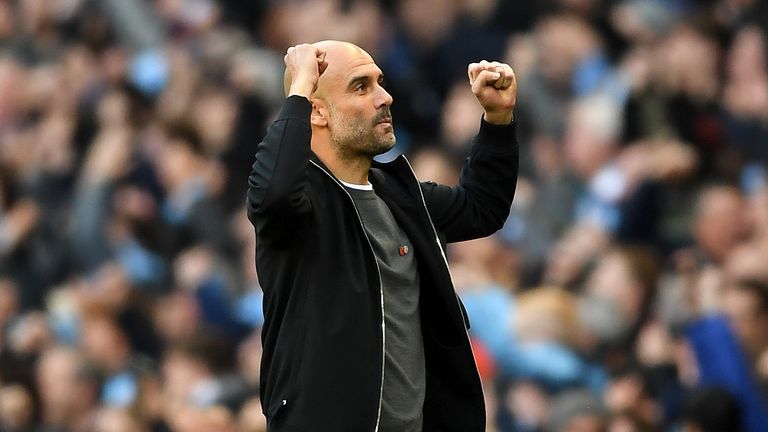 Man City boss Pep Guardiola brushed aside Arsene Wenger's criticism of officials by saying his side beat Arsenal because they thoroughly deserved it.
Goals from Kevin De Bruyne, Sergio Aguero and Gabriel Jesus extended City's unbeaten run to 23 games with a 3-1 victory, but Wenger said after the game that Aguero's penalty was soft and David Silva was offside in the build-up to Jesus' strike.
The Arsenal manager also said the referees "do not work enough", but Guardiola said although Silva was in fact offside, the penalty was deserved and City were by far the better side.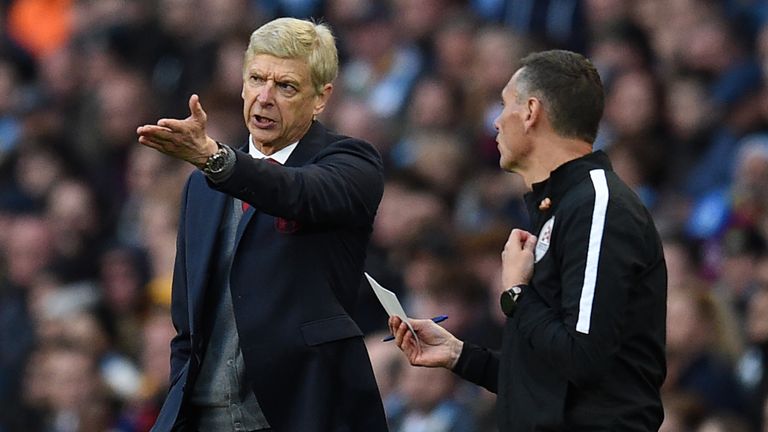 Guardiola said in his post-match press conference: "The penalty was a penalty, the offside was offside but we won because we were better."
And asked about the incidents by Sky Sports, he had said: "No, we won, we won in the best way, and we deserved by far the victory. For the way we played and the chances we create, and the few chances we concede."
Guardiola also referenced a win for Arsenal over a year ago at Burnley, where Laurent Koscielny scored with his hand for a last-gasp winner.
He said: "They told me it was offside, I don't like to win in that way, so it's like this. But sometimes Arsenal win at Burnley in the 96th minute with a hand, sometimes it's like this. The important thing is the performance, the way we tried to play, and we did it really well."
Guardiola was delighted with City's performance and praised his players' high pressing, but wanted to see more goals given the chances they created.
"The last nine times we play against Arsenal we've won just once," the City boss said. "Well done, we deserved, we played better. Unfortunately the first half with the clear, clear chances we had we couldn't score the second and third goal.
"Of course when you play against Arsenal at 1-0 it is always complicated, so we played really good, and we felt in the bad moments when we were tired that mentally we were stable. That's why I was so pleased with the performance.
"We make good high pressing. We made good build-up, really good, we played with courage, and especially in the second half we found the players were free, especially David (Silva) and Kevin (De Bruyne)."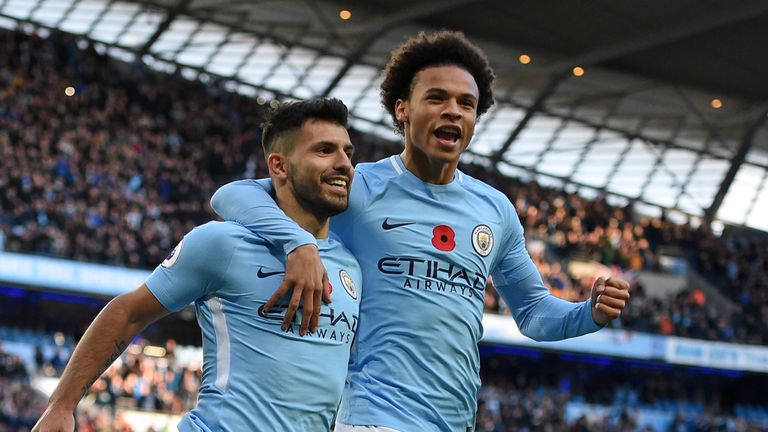 City's form has drawn comparisons with Guardiola's former clubs Barcelona and Bayern Munich, but the manager says there are no parallels until they win trophies.
"We cannot deny the last two months have been amazing, we won all the games, to do it in two months is so, so difficult. So I am so happy. But in the past Barcelona, Bayern Munich, they won titles, we didn't win once. So until we are able to lift something, we cannot talk about that.
"But the way we play we cannot deny that in the last two months we play good. A lot of goals, today again three goals, and how many chances we create."