Chelsea's Antonio Conte praises Jurgen Klopp as 'one of the world's best coaches'
By Declan Olley
Last Updated: 25/11/17 7:04am
Chelsea head coach Antonio Conte has hailed Liverpool manager Jurgen Klopp as "one of the world's best coaches" ahead of Saturday's visit to Anfield.
Conte is yet to beat Klopp as a manager after his Chelsea side lost at home and drew away to Liverpool last season.
The pair are both known for their touchline energy and the Italian has given an explanation for their enthusiastic behaviour on the sidelines.
He said: "I think we like to live the game with intensity and passion and to be on the touchline to help our players.
"It's very difficult for us to not show this passion and for me, it's very difficult to stay seated to watch the game.
"I consider him [Klopp] one of the best coaches in the world."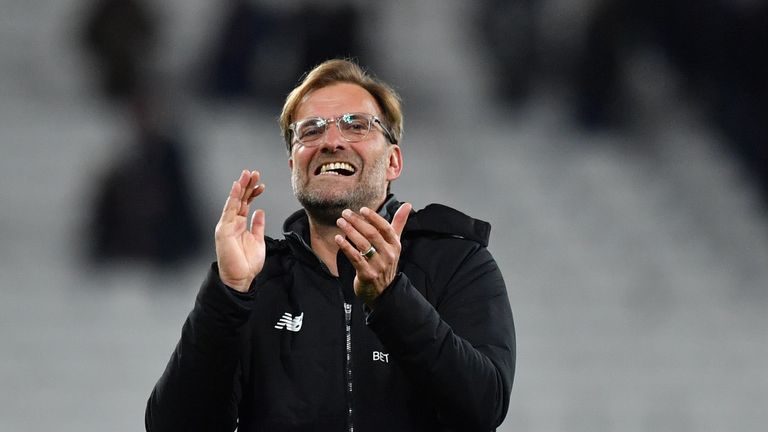 Conte had plenty of praise for Liverpool too, after Klopp's team came under criticism this week for throwing away a three-goal lead against Sevilla in a 3-3 draw in the Champions League.
"I think Liverpool are a really good and strong team," he said.
"They have a good coach, a good identity and great organisation, especially offensively they are very dangerous so we must pay great attention. But we've worked very well to try to have a good game against Liverpool."
One headache ahead of Saturday's game for Conte was Chelsea's "scary" five-and-a-half hour flight return flight from Baku after Wednesday's 4-0 Champions League win against Qarabag.
Chelsea's plane was forced to make two landing attempts because of bad weather.
The 48-year-old said: "It was a problem to land. There was a lot of wind.
"We tried to land first time but it wasn't possible because of the wind. The captain then tried again and on the second time, it was positive.
"In these circumstances, you feel a bit afraid and scared but the captain was very good."