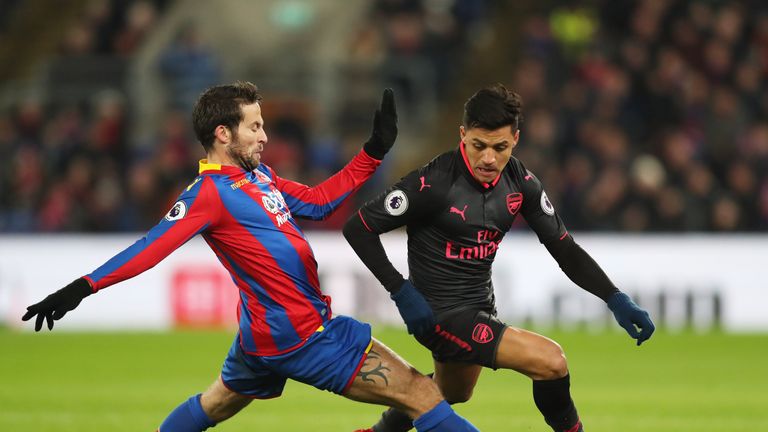 Listen to the Premier League Live podcast as Thierry Henry and Graeme Souness joined David Jones to reflect on Arsenal's 3-2 victory over Crystal Palace.
A hard-fought win saw Arsenal move one point behind fourth-placed Liverpool, though the studio team were left querying discontent in the Arsenal camp after divided celebrations for their second goal.
Alexis Sanchez, who has been linked away from Arsenal as his contract runs down, was only congratulated by four team-mates for the goal, and was left bemused with the whereabouts of the other players.
It left Souness and Henry to question the mood in the Arsenal camp, and you can hear that discussion, plus plenty more, in the latest podcast.
Hit the link above to hear the latest podcast in full and subscribe via iTunes.