Soccer AM's Tubes sat down for a candid interview with Man City right-back Kyle Walker on City, Pep, England's World Cup chances and more.
Walker goes to Russia with England having become a Premier League champion for the first time, with Pep Guardiola's side set to beat several records between now and the end of the campaign.
Here, he spoke about the funniest players in the changing room, why he was buying stickers when City won the league, and who is footballing idols are...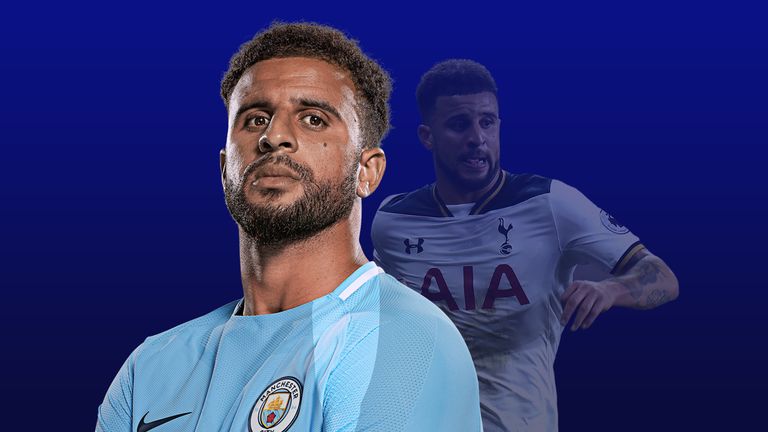 On Man City building…
It has been a fantastic season, to do the double in my first season, and hopefully there is a lot more to come. I think there has to be, with the team we have, the manager we've got, the foundations that the people behind the scenes and the owners put into the team. We have to go on and keep winning titles.
On WBA beating Man Utd to hand City title…
God's honest truth, I was in the playroom at home with my little boy, doing the Panini World Cup stickers. It was on, and I said: 'Come on, let's go to the shop, I can't watch it.' I was too nervous, so we went to the shop, got some stickers, a few sweets and an ice cream for him, and sat down, watched a movie, and I was just helping him do the stickers. My missus came in and said: 'You've won!'


On the celebrations…
We had a couple of scoops, and that's it, went back home! Me, John [Stones], Delphy, Bernardo Silva - what a legend he is - Vinny [Kompany], and a lot of the physios and medical staff were there too. Vinny is a Manc. Some of the things he comes out with… he won't like me saying this but I think he's more English than Belgian! Deep down he loves the club, you can see it in his speech, and it was a nice touch from him.
On Pep's influence…
I think he's made me a more intelligent player. I think he's taught me how to read the game, when to go forward, when to come inside, and made me think about the game a little bit more, whereas at Tottenham I was basically a winger, my job was to control the right flank and get up and down. I'm not saying you don't need brains to play there but it was a simpler job than what I'm doing here at City.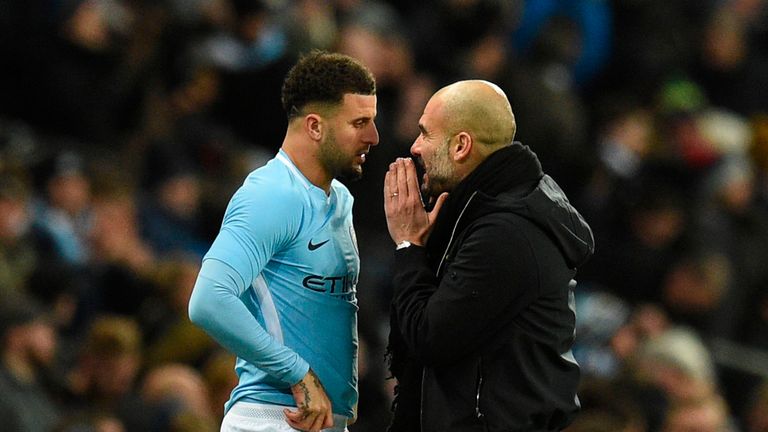 He may show you a video from the last game, where he would have done things different, he's happy to pull you into his office, and vice versa on the training field. He's spent a lot of time with me and Delphy. He's been tremendous at left-back, it's full credit to him, his dedication to the game, a lot of players may have thrown their dummy out of the pram, and say I want to play in my position!
On becoming the best…
I've said numerous times, [Guardiola] worked with two of my idols, Philipp Lahm and Dani Alves, so for him to pass on that information to me, to take little bits from their games and put into my game. I want to be the best in the world, everyone wants to be the best in the world and that's what I want to strive to do. With his knowledge, experience, hopefully he can get me to that.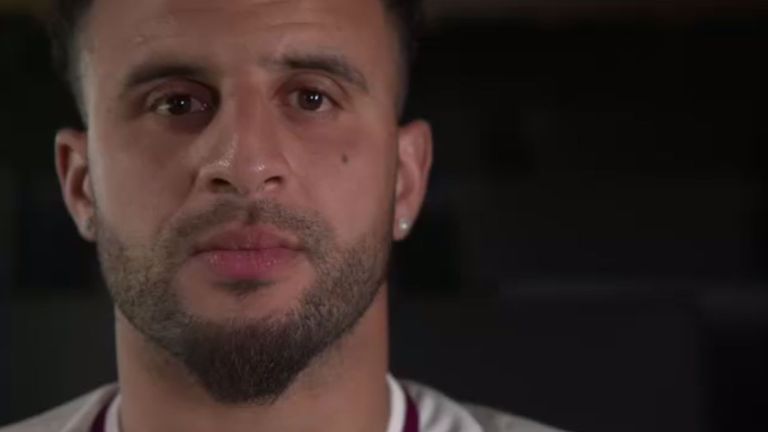 I think there's a way to go. You look at Joshua Kimmich, Dani Carvajal there, Antonio Valencia, who I rate highly for switching from midfield to right-back, I like to think I'm up there, but football is a strange game, one minute you're up, the next down. It's about being consistent, and those three are consistent.
On City's best PL performance…
I think the Chelsea one was up there for me, at Stamford Bridge. On a personal note, going there, I'd never won there with Tottenham, so I'd always had hard times there. To go there, perform the way we did and control the game the way we did, I thought in myself: 'OK, we can go and achieve something.' We controlled everything so well.
On Pep's relationship with players…
I think there's a fine line between a mate and a gaffer, and I think he's got it down to a tee. When he speaks, everyone listens, because he's a gaffer first and foremost. He's won, and he's got knowledge. But if you want a little joke with him, he's happy to join in with the banter on occasions.
On the funniest in the squad…
For me, the big surprise is Yaya, I find him hilarious. He and Mendy are like Barry and Paul the Chuckle Brothers. It's entertaining in the mornings, they're just messing around.
On positive Spurs reception…
It was lovely. Obviously being there for so many years they'll always have a place in my heart. I'd just like to say a thank you for the reception you gave me. In football, things happen. At the time I felt I'd come as far as I could with Spurs, and I wanted a new challenge for myself, this opportunity came and I had to take it. But I must say thank you, it was much appreciated and you'll always be in my heart.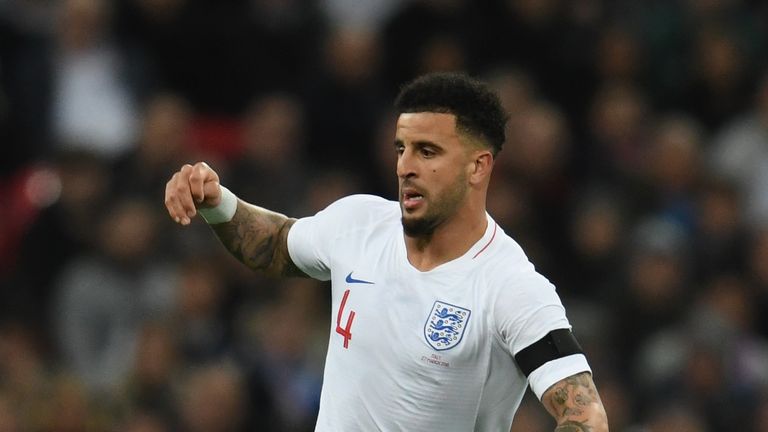 On the World Cup…
We're in it to win it. We want to go there and win it, of course. Do I think we can? Of course, because I need to believe in it. But in past knockout games we haven't been terrific, so just on previous, I have to say it's going to be tough, but we know that because it's a World Cup stage.
We need to perform, need to go and make the country proud, and I keep saying it but we need everyone behind us, to give us that motivation to go there.