Who makes Phil Thompson's combined Tottenham and Liverpool XI ahead of their Saturday showdown, live on Sky Sports Premier League.
The two sides side go head to head at 12.30pm at Wembley, looking to improve their credentials as challengers for this season's Premier League title.
That fine start and the acquisition of Alisson sees the Reds considered Sky Bet's 2/1 second favourites behind Manchester City, while Spurs are eight times the price at 16/1 for the title and 7/4 outsiders to win the match this weekend.


However, Thommo struggles to see much between the two squads, only marginally favouring his former club and failing to find a place for Brazil No 1 Alisson in his combined XI...
"You probably have to pick Hugo Lloris at the moment because it's so early in Alisson's Liverpool career. I imagine if we were doing this in six months' time it might be different as he's done very well, except for his mistake against Leicester. We need to see more of him and Lloris has been doing it for a number of years.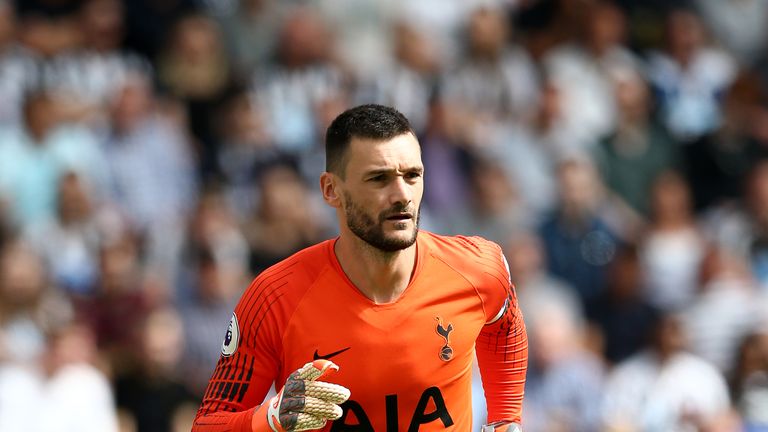 "My centre-back pairing would be Virgil van Dijk and Jan Vertonghen, who has been a bit more consistent than Toby Alderweireld over the last 12 months. Joe Gomez has had a sensational start, deserving his England slot cap, but this will be a big test.
"At right-back you've got a very interesting one, with two very talented attacking players, who perhaps are better going forward than defending. With his excellent delivery, I'm just edging toward Kieran Trippier rather than Trent Alexander-Arnold. Then I've got Andrew Robertson over Ben Davies and Danny Rose at left-back.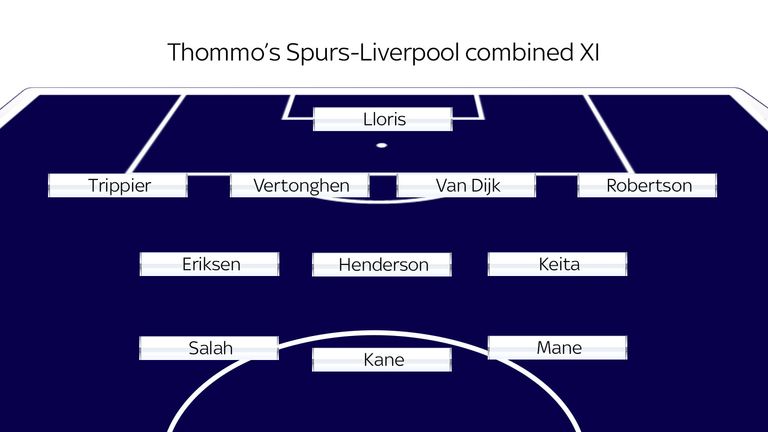 "Then over Eric Dier I'd have Jordan Henderson in the holding role and it would be Naby Keita over Mousa Dembele. Keita was left out for the Leicester game but he looks the part and brings a lot of quality to both ends of the pitch. You've got to go for Christian Eriksen in there as well.
"I don't think Dele Alli has done enough to get in, especially when you pitch him against Sadio Mane and Mohamed Salah. There's probably not anybody who I'd take over Mane and Salah in those wide positions, especially with Mane's form so far this season.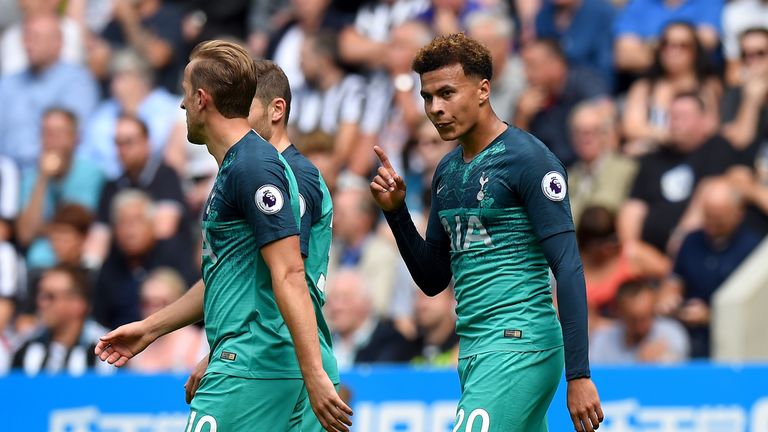 "Roberto Firmino hasn't yet reached his best this season and, while you could say the same for Harry Kane, he is one of the best forwards in the world. We all value Firmino and his work but Kane is world class. There have been discussions about Kane's form and fatigue but you can bet on Saturday morning that he is going to be absolutely fired up for this game."
Watch Tottenham v Liverpool live on Sky Sports Main Event from 11.30am on Saturday