Fantasy Football fact file: Top five players from each position
Liverpool and Chelsea stars shining
By Billy Lumsden
Last Updated: 11/01/19 8:57pm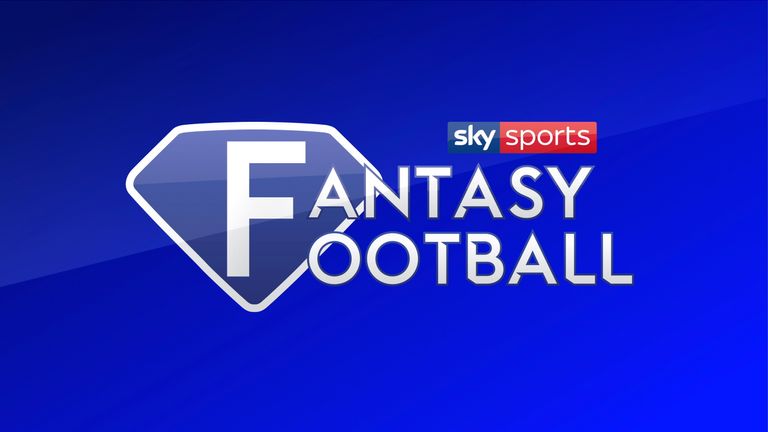 Heading into Gameweek 23, we take the time to brush up on the stats regarding everything Sky Sports Fantasy Football so far this campaign.
Here, we take a look at the top five performers in each position week by week, bringing you everything you need to know in order to help and guide you when selecting your Saturday sides.
Defenders and goalkeepers are arguably as important as your attacking players, and can earn valuable points from clean sheets and bonuses for passing and tackling, not to mention saves in the goalkeeping department.
The top five goalkeepers:
Alisson (Liverpool): £7.3m - 134 points
Kepa Arrizabalaga (Chelsea): £7.6m - 110 points
Hugo Lloris (Tottenham): £7.5m - 99 points
Ederson Moraes (Manchester City): £7.9m - 99 points
Neil Etheridge (Cardiff): £6.2m - 91 points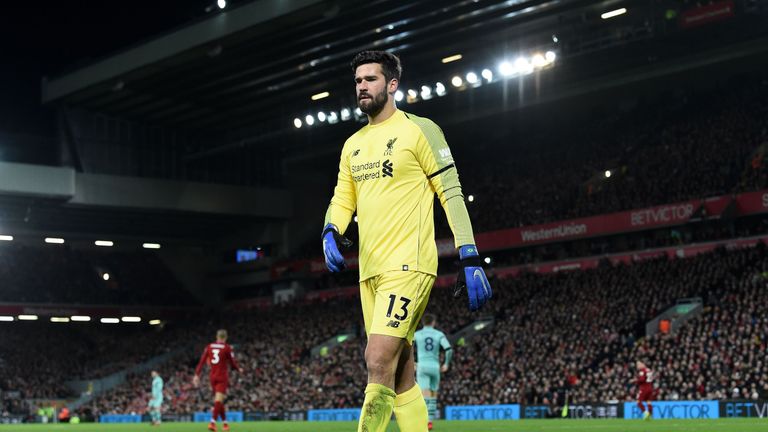 It is no surprise that Alisson tops the charts with his superb start to Premier League life thus far. Liverpool have the best defensive record after conceding just 10 goals in 21 games, with Alisson keeping 12 clean sheets in that time. As they continue their title charge, Jurgen Klopp will be keen on his summer signing maintaining his fine form between the sticks.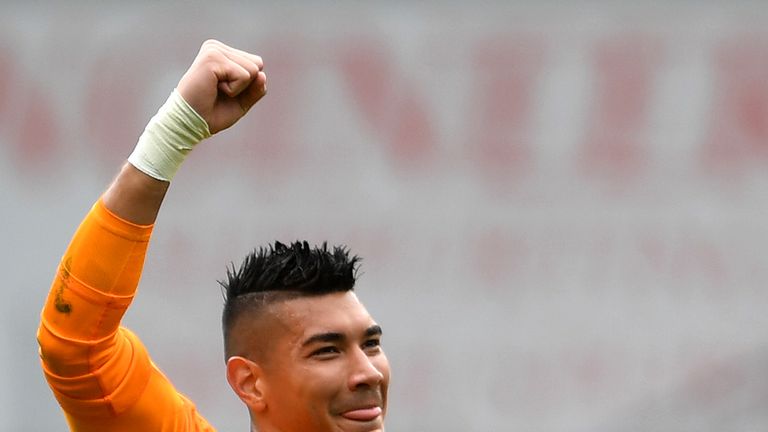 Neil Etheridge may be a shock in at number five alongside the big names of the Premier League, but if you take into consideration the fact that he has saved three penalties already and is one away from equalling the highest total in a singular season, then you may not be surprised. The Cardiff stopper has five clean sheets to add to this, as well as a Sky Sports Man-of-the-Match award. He has clocked up the most bonus points out of the goalkeepers, earning six from tier one and three from tier two.
The top five defenders:
Virgil van Dijk (Liverpool): £9.9m - 159 points
David Luiz (Chelsea): £8.8m - 144 points
Antonio Rudiger (Chelsea): £9.5m - 143 points
Cesar Azpilicueta (Chelsea): £10.3m - 134 points
Aymeric Laporte (Manchester City): £8.8m - 134 points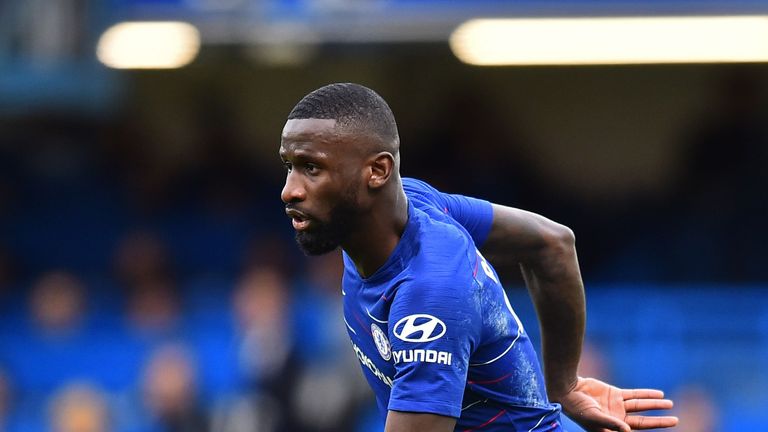 The Chelsea trio sit from second to fourth due to their resilience at the back and their ability to keep clean sheets, which all three have done on 10 occasions this campaign. As well as this, Antonio Rudiger has recorded six passing tier one bonus points and a resounding 12 tier two in the same field, solidifying his place at number three.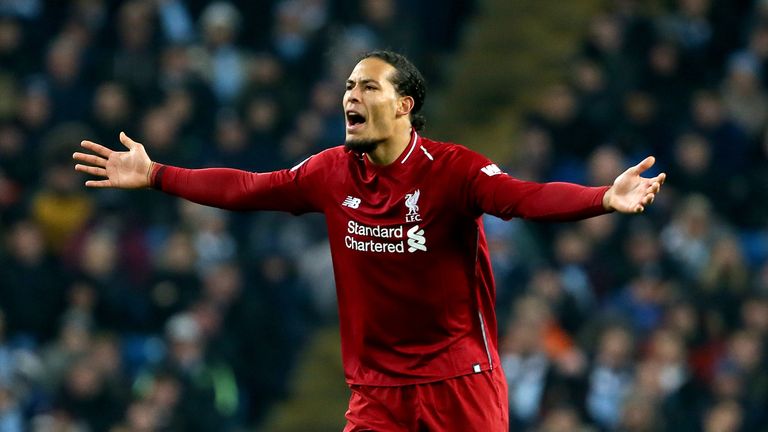 The nonchalant Virgil van Dijk has picked up 11 clean sheets and has been the answer to Liverpool's defensive woes, guiding his side to the top of the table, while topping the defensive charts and the overall charts in Sky Sports Fantasy Football with a total of 159 points.
The attacking players do provide more excitement when selecting your Fantasy Football XI, not to mention the in-play factors when checking the scores to see if your players have registered on the scoresheet or even provided an assist or two. Check out the relative standings in each of the midfielders and forwards section to see if any of your mainstays have made the cut:
The top five midfielders:
Eden Hazard (Chelsea): £11.8m - 158 points
Raheem Sterling (Manchester City): £11.5m - 131 points
Paul Pogba (Manchester United): £10.6m - 130 points
Felipe Anderson (West Ham): £8.7m - 119 points
Ryan Fraser (Bournemouth): £8.3m - 118 points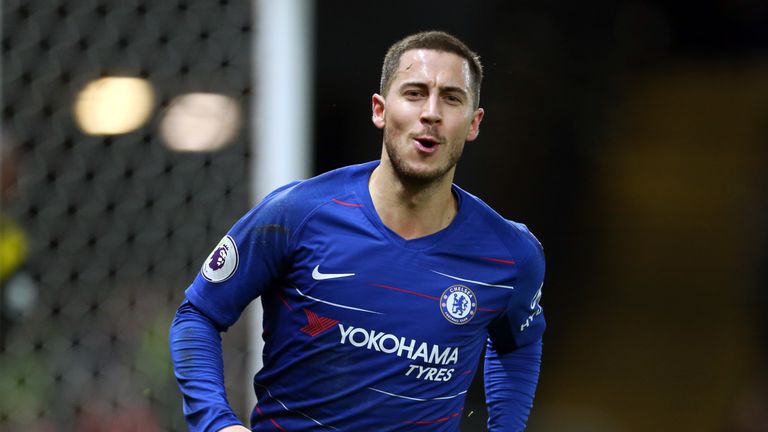 An action-packed top five is made up of the form players during the campaign so far. Eden Hazard has contributed to 19 goals for Chelsea through his 10 goals and nine assists, as well as eight in as many games for Maurizio Sarri's team.
Raheem Sterling has been directly involved in 16 goals for Manchester City, giving him a hefty points haul, while Paul Pogba has directly contributed to seven goals in his last four Premier League matches under Ole Gunnar Solskjaer, earning an impressive 64 points from those games, propelling the World Cup winner up to number three in the midfielder charts.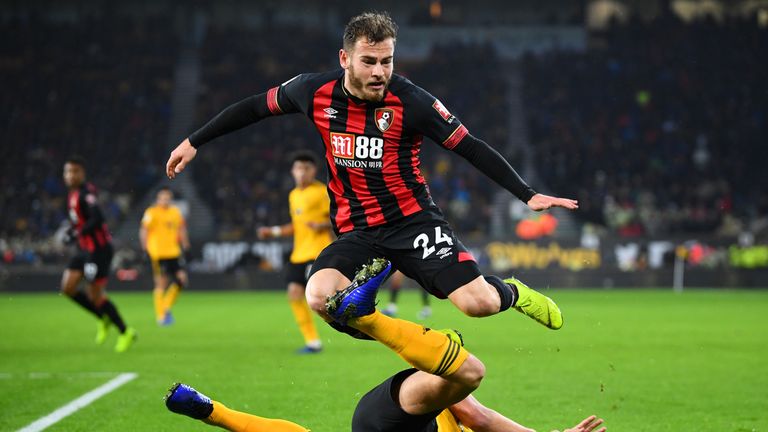 Felipe Anderson has contributed to eight goals in his last 11 matches for West Ham, which is admirable considering the playmaker only contributed to two in his previous 10 before that. Meanwhile, Ryan Fraser has five goals and nine assists to his name, which is why he slots in the number five position.
The top five strikers:
Mohamed Salah (Liverpool): £12.9m - 153 points
Harry Kane (Tottenham): £13m - 133 points
Pierre-Emerick Aubameyang (Arsenal): £12.5m - 126 points
Aleksandar Mitrovic (Fulham): £9.1m - 112 points
Callum Wilson (Bournemouth): £9.7m - 109 points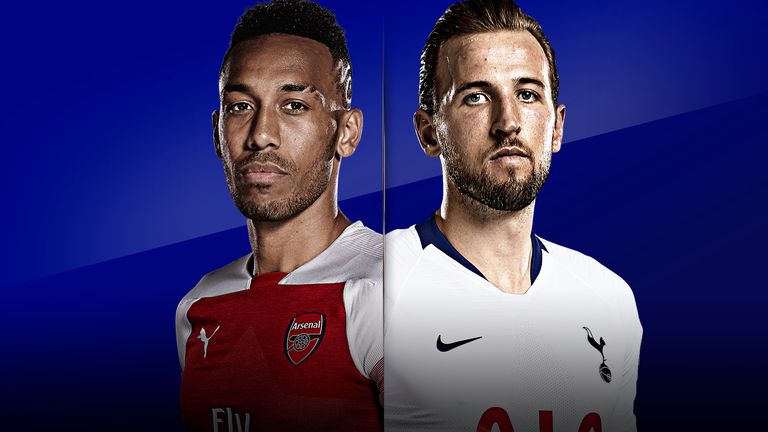 The top three are competing between themselves for the Premier League Golden Boot this term, with Kane and Aubameyang both registering 14 goals, while Salah is just behind on 13. Although this is the case, Salah has made seven goals for his Liverpool team-mates, which is ultimately the difference between him and the rest of the pack.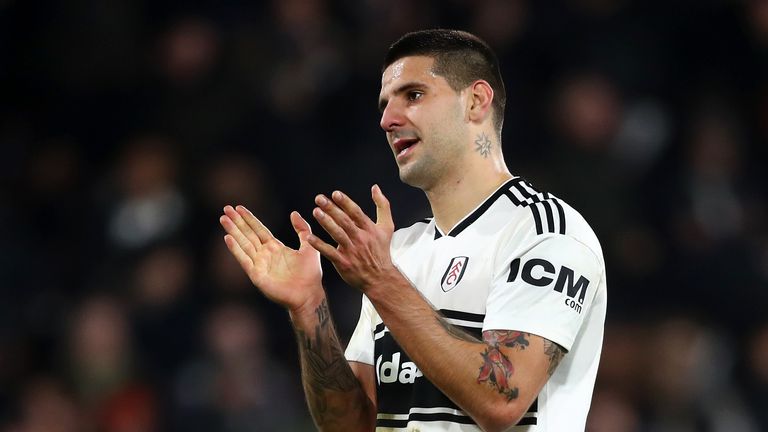 Mitrovic has netted eight goals for Fulham this year, while earning three Sky Sports Man-of-the-Match awards too. Callum Wilson has contributed to 14 Bournemouth goals through his nine goals and five assists, finding himself making up the top five.