Police investigate missiles thrown after Tottenham's game with West Ham
Last Updated: 29/04/19 6:03pm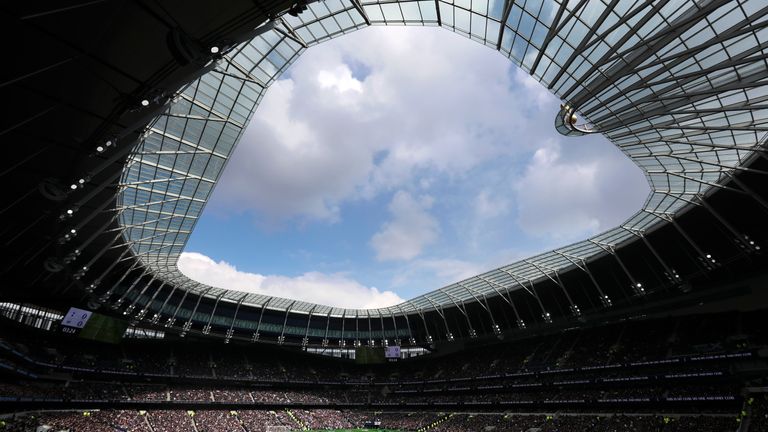 Police are investigating after a number of missiles were thrown at the end of Tottenham's game with West Ham on Saturday.
No arrests were made at the Tottenham Hotspur Stadium at the time but the Metropolitan Police have confirmed to Sky Sports News that enquiries are continuing to try and identify the suspects.
The incident occurred inside Spurs' new stadium after the final whistle at around 2.30pm, according to a Met statement.
West Ham fans were escorted out of the stadium safely and there were no injuries reported.
West Ham ended Tottenham's 100 per cent record at their new stadium with a shock 1-0 victory.
Tottenham, who face Ajax in their Champions League semi-final first leg at the stadium on Tuesday, remain on course for a top-four finish despite their 12th defeat of the Premier League campaign.
With two games left they sit third in the division and four points above fifth-placed north London rivals Arsenal, who were beaten at Leicester.