Bayern Munich tried to appoint Arsene Wenger, says Uli Hoeness
Uli Hoeness has revealed Bayern Munich have tried to take Arsenal boss Arsene Wenger to the club "a few times".
Last Updated: 11/03/13 11:31am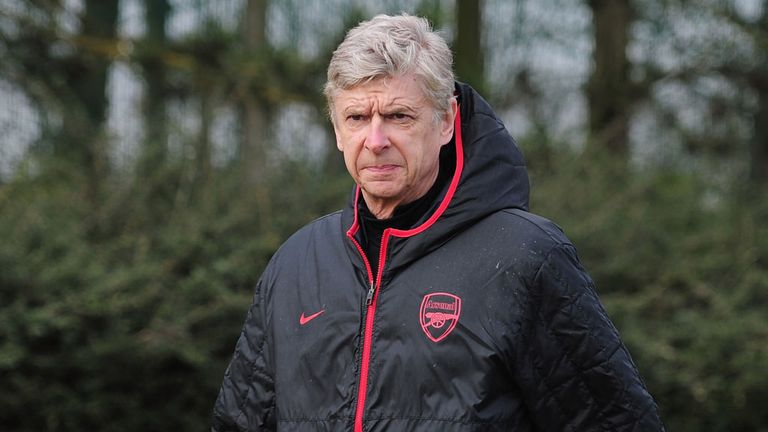 The Gunners travel to Munich on Wednesday facing a 3-1 deficit in their UEFA Champions League last-16 clash but Bayern president Hoeness remains a huge fan of the 63-year-old Frenchman.
"We did try to get him at Bayern Munich a few times," Hoeness told The Sun.
"Even before he went to Japan (in 1995), Franz Beckenbauer and I went to Nice and discussed with him and everything was clear, but then at the end of the day he decided to go to Japan.
"We were very surprised. From Japan he went to Arsenal and over the years, whenever we were looking for a new coach, Wenger was always one we considered.
"He's a very serious person, very strong and has a very good idea about the game.
"There have been a few moments where we have discussed his name over the years.
"He has always remained loyal to Arsenal which is fantastic behaviour. But it is true we wanted him at Bayern a few times."
The Bavarian giants are unlikely to target Wenger again anytime soon given that they have now persuaded Pep Guardiola to join in the summer, but Hoeness admits the appointment is a risk.
"We are proud we signed him. It's a fantastic thing for the Bundesliga," he added.
"But the problem for him and Bayern is it's a risk as well. He will be under huge pressure. I think we will be champions this year so the pressure on him and the club will be big.
"With Guardiola, you can only win the championship, nothing else. Jupp Heynckes is doing a fantastic job and Guardiola will be measured by what happens this year."