Transfer news: Jose Mourinho would like to see Zlatan Ibrahimovic in England
Last Updated: 02/04/14 11:55am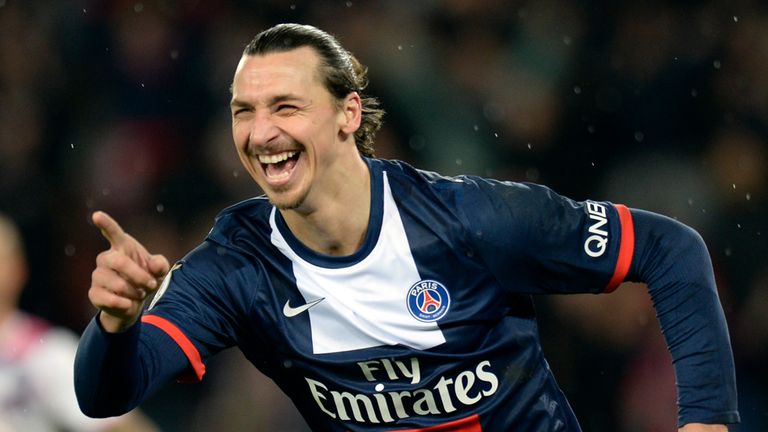 Jose Mourinho hopes Zlatan Ibrahimovic does not live to regret his decision not to test himself in the Premier League at some stage of his distinguished career.
The Swedish frontman has enjoyed success wherever he has been, with league titles collected in four different countries.
Spells at Ajax, Inter Milan, Juventus, Barcelona, AC Milan and Paris St Germain, along with a lengthy international career, have helped to make Ibrahimovic one of the most recognisable and most-talked about strikers in world football.
Speculation has regularly linked him with a big-money switch to England, while Arsenal once passed up the opportunity to bring him onto their books in his younger days.
It is now highly unlikely that the 32-year-old will grace the English top flight, with Chelsea boss Mourinho – who worked with Ibrahimovic at Inter and is known to be in the market for a new goalscorer – conceding that an enigmatic talent is settled in France.
He said ahead of the Blues' UEFA Champions League quarter-final clash with PSG on Wednesday: "I think he has to be where he is happy, and if he's happy in Paris – and I know he is – then he has to stay.
"But, at the same time, I think it's a pity for him when he finishes his career and he played in the most important countries in the world of football, and won the most important championships in the world of football, but he didn't play in the best league in the world and never won the best league in the world. That's a pity.
"Saying that, his career is so rich and so full of success that I think he can be considered one of the greatest players, even if he never played in the Premier League."
Mourinho and Ibrahimovic have spoken glowingly of one another ahead of their European reunion, with the former revealing that he never had any problems handling one of football's more colourful characters during their time together in Italy.
The Portuguese tactician added: "My feelings are exactly the same as his. We connected very well. We never had a problem.
"The only time we disagreed was obvious because I wanted him to stay in Inter, and he wanted to leave for Barcelona. But that's normal.
"In the year, the relation was phenomenal. When people say he has a difficult personality, for me the difficult personalities are the players who don't want to win, to work, to be the best.
"He wants to win, to work, to be the best. He has a big ego, big self-esteem, so for me to be his coach was no problem.
"We are friends. We will stay like that. We respect each other."