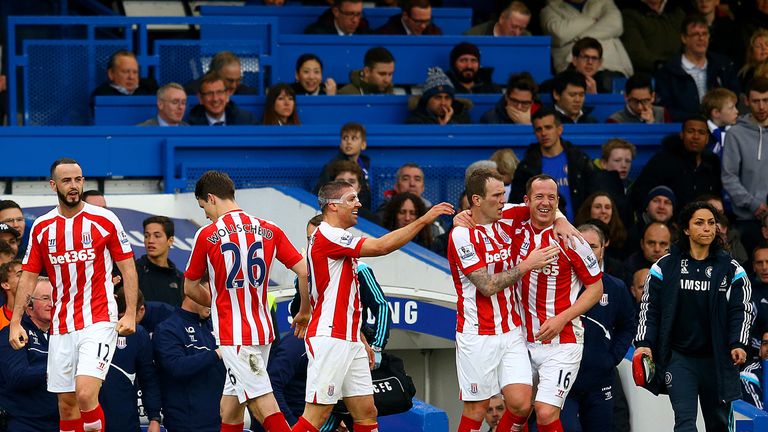 Stoke's Charlie Adam has revealed the secret behind his long-range wonder strike against Chelsea.
With his side trailing the Premier League leaders 1-0 at Stamford Bridge, Adam levelled with one of the goals of the season as he struck from almost 65 yards out.
It was an audacious effort from the midfielder and reminiscent of David Beckham's long-range effort against Wimbledon in 1996.
Speaking to Sky Sports after the match, Adam explained how he managed to get such power on the strike.
"It's just the back-lift," he said. "It was a low trajectory and it went in.
"I had a look during the whole game and normally do. I always have a look because with these balls they move so much and when you have that much space and time it's nice to do something like that."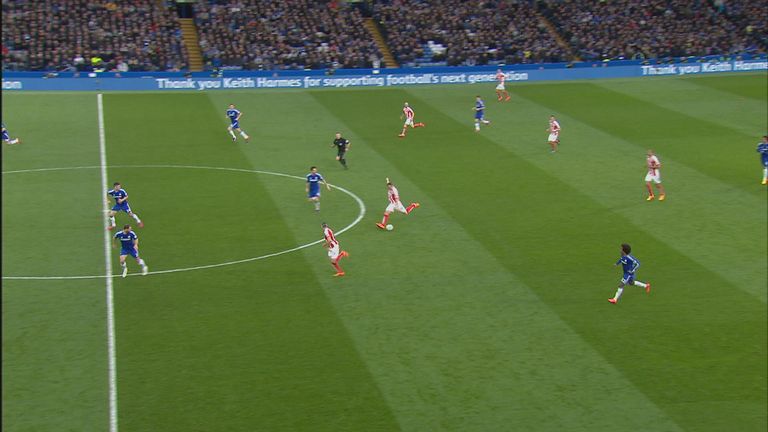 The Stoke midfielder also joked that he was 'disappointed (Thibaut) Courtois got a touch on it' while expressing his regret that it did not help his side claim anything from the match, which Chelsea won 2-1.
"It was great to get back into the game but the biggest thing is we lost and that's three on the spin. We need to bounce back against West Ham," he said.
"Personally it's a great goal to score, I saw the keeper off his line and had an effort and luckily it went in, but the disappointing thing is we lost the game."