Jose Mourinho praises Chelsea's determination to secure 'massive victory' over Stoke
Last Updated: 05/04/15 11:44am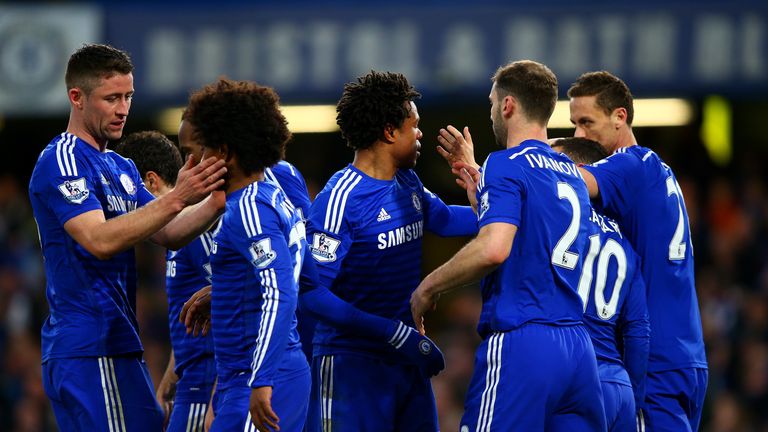 Jose Mourinho has praised the determination shown by his Chelsea team after they secured a 2-1 win over Stoke to go seven points clear with a game in hand at the top of the Premier League.
Eden Hazard opened the scoring at Stamford Bridge, but the Blues' task was made more difficult when Charlie Adam scored a spectacular 64-yard screamer to level the match at 1-1.
Loic Remy did eventually secure Chelsea all three points, and Mourinho now wants five further wins to wrap up the title.
"It's a massive victory for us," the Chelsea boss told Sky Sports. "Now we need five victories for the title. In the first half, we controlled the game, and tried to penetrate through a well-organised team.
"Finally we scored the goal. We changed things, to try to score goals, went to two strikers. Obviously it was very difficult. I would not expect my team to play beautifully and win four or five nil."
Hazard's penalty was his 17th goal of the season with nine of those coming from the penalty spot, where he has a 100 per cent conversion rate.
Mourinho was impressed with the Belgian, adding: "We have confidence in him. You have more confidence in some players than others and you know that when he steps up he can be trusted and is calm."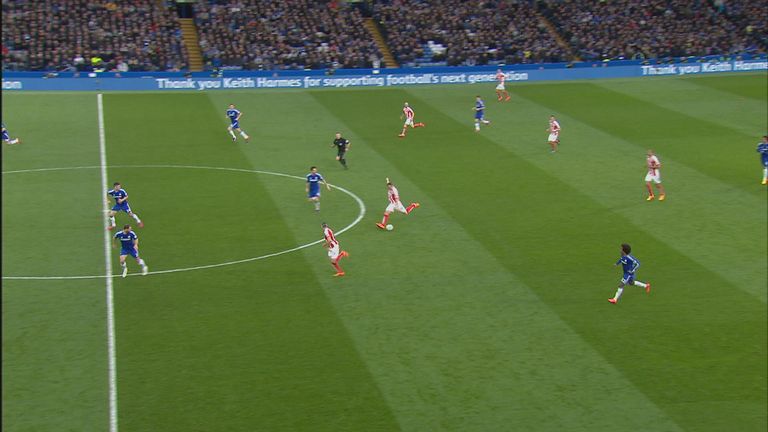 Although Chelsea took all three points, a spectacular first-half goal from Adam will live long in the memory and even Mourinho saluted the Scotland international.
He said: "It is one of the goals that all of the best players in the world would like to score. The Maradonas, the Peles, the Messis, they all want to score goals like this.
"It was a magnificent goal. The goalkeeper has to know the quality of the players."