Jose Mourinho leaves Chelsea: Failure didn't suit the Special One
Last Updated: 17/12/15 11:43pm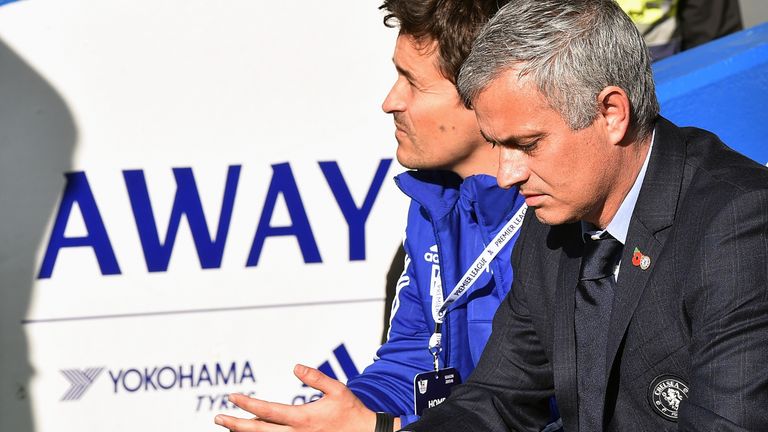 Following the news that Jose Mourinho has left Chelsea for the second time, Adam Bate looks at how the most successful manager of his generation looked distinctly uncomfortable when faced with failure...
It might seem absurd to talk of failure. Jose Mourinho's Chelsea were champions of England last season. As recently as May, the open-top bus was making its way down the King's Road and all the talk was of a dynasty.
Mourinho had a new four-year contract and appeared in the mood to embark on an era of dominance. Only sustained success was missing from his CV. It seemed inevitable.
Seven months later and he's gone. And the stench of failure emanates from Stamford Bridge. How could it be judged as anything else? Arsene Wenger might be the specialist in it, but his Arsenal team haven't finished outside the top four in 19 attempts. Even David Moyes left Manchester United in seventh. Chelsea are sixteenth. It's the most inept defence of the Premier League title ever seen.
For the fifth job in a row, he had succeeded in delivering the league in his second full season in charge. It was hugely impressive. And yet, curiously predictable. Mourinho's ability to steel a side for the challenge of a title campaign remains second to none. This intensity, the ability to coax more from the very best, has marked him out as a true great. What would happen next was the question.
By Mourinho's own criteria, his exit represents failure. Longevity was what he sought. "In modern football with everything that surrounds it, it's very difficult for that to happen," he acknowledged in the summer. "That's what I want. I didn't say it at Inter because I didn't want to. I didn't stay at Real because I didn't want to. I want to stay here. I want to develop this team."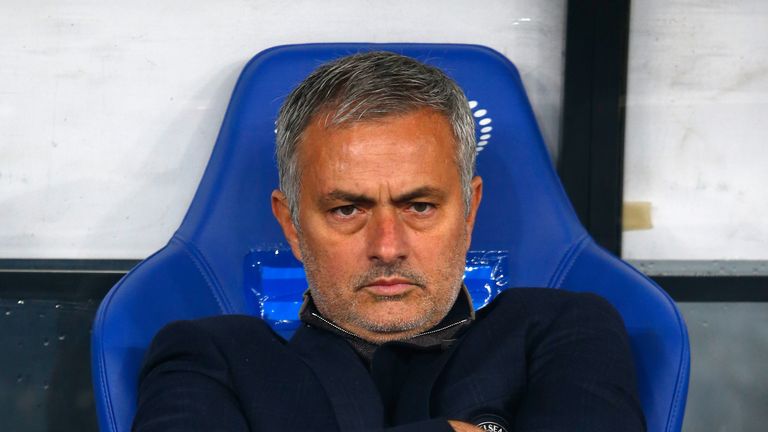 That was the purpose of this move from the outset. It was this that marked Chelsea out as a "different project" free from the pressure of Real Madrid and the need for "immediate success". For much of his first season in charge, he was repetitive in insisting that the team was not yet ready to win. His goals were long term and he was outwardly determined to frame his reign in those terms.
In his opening 'Happy One' press conference, Mourinho had exuded calm. Instead it's ended in chaos. The stability he'd advocated has been conspicuous by its absence. Re-examining that initial press briefing upon his return to the club in the summer of 2013, that's the mantra that most obviously jars with what we've all witnessed these past few months. Spot the recurring word…
Mourinho spoke of the "much better conditions this time to succeed and have what this club wants: which is stability". He added: "Of course we look for stability. The only way to build success again is with stability. We are pulling in the same direction, the owner, the board, me, and the players will be happy if we can give them that stability. It's what I need in this moment of my career."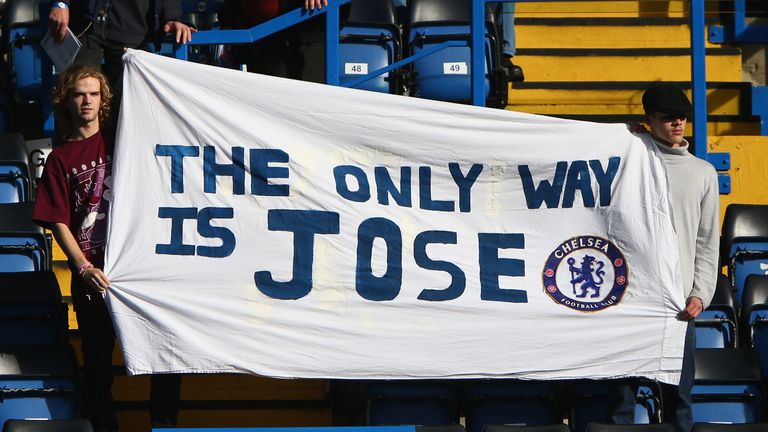 However, it's that very stability that Mourinho has undermined. "Every manager has weaknesses. I'm trying to improve them," he said that day two years ago. But the change has not come. Referees, opposing managers, doctors and pundits. There was always a new target for his ire and, in the case of Wenger and Rafa Benitez, even a few old faces needlessly occupying his thoughts.
Ultimately, the feeling persists that Mourinho's great strength - his relentless success - proved his undoing. A manager more accustomed to the vagaries of form and fortune might have been prepared to wait it out rather than rail against the situation so aggressively. Instead, in his handling of John Terry, Nemanja Matic, Eden Hazard and others, Mourinho appeared frantic in his search for a solution.
In the end, Roman Abramovich decided - as is his wont - that the most obvious answer was for the manager to leave regardless of the expense. And with Mourinho's legacy project brought to an ignominious end, it's difficult to envisage where his career goes from here. Perhaps the experience will bring the realisation that there is no escaping his true nature.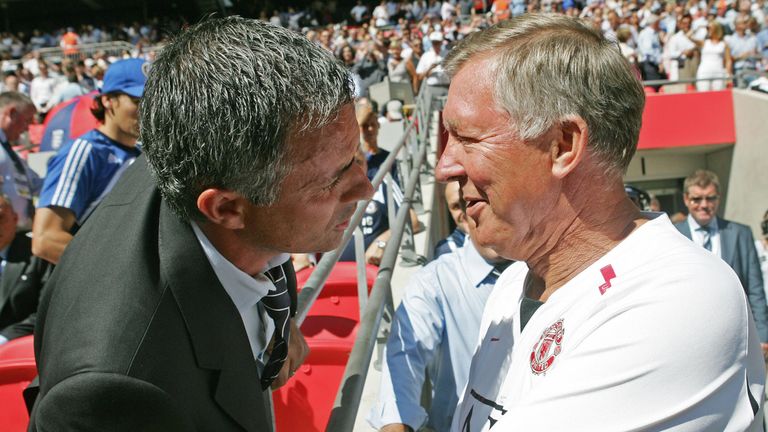 "I had always this mentality. I always love adventure," he told reporters in that opening address, evoking comparisons with Vasco da Gama and his country's famous explorers of yesteryear. "Like Portuguese ones in the past, I was always a bit of a navigator. I wanted the experience. Now it's up to me to show I deserve to be here for a long time."
This was indeed the chance to change his story. Mourinho reinvented as a more placid character eager to show Sir Bobby Charlton and those at Manchester United that they'd misjudged him in regarding him too combustible for Old Trafford. Instead, the implosion was more astonishing than even Mourinho's fiercest critics could have imagined.