Can Hector Bellerin and David Alaba improve Manchester City under Pep Guardiola
By Football Whispers
Last Updated: 02/11/16 4:11pm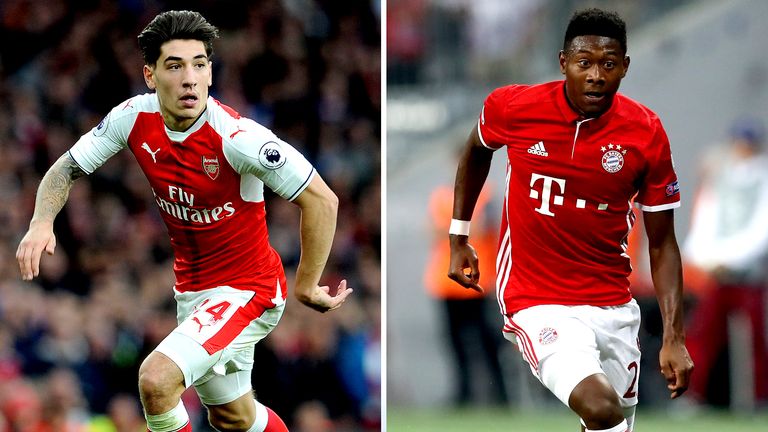 Football Whispers looks at two defensive players who might be able to improve Pep Guardiola's Manchester City.
City enjoyed 10 wins from their first 10 matches under their new manager - but the honeymoon period wasn't to last as they went six games without a win, enduring three losses throughout that period, before Tuesday's famous victory over Barcelona.
Guardiola spent close to £150million in the summer transfer window with Ilkay Gundogan, Leroy Sane, Claudio Bravo and Nolito making their debuts so far, although John Stones is the only new defender to play for the first team.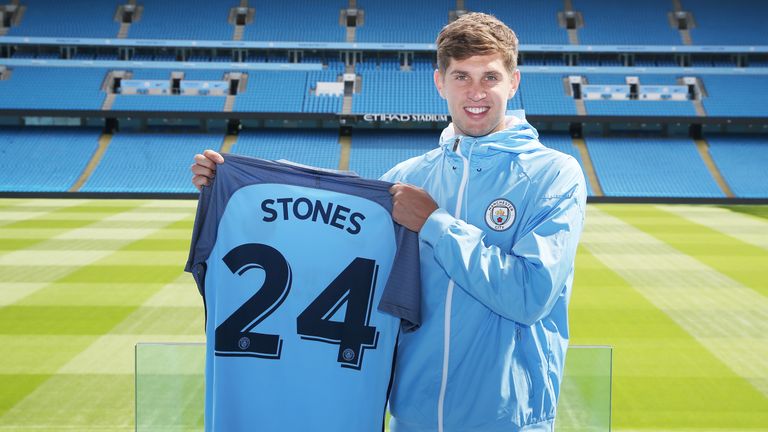 Guardiola has stood by the likes of Bacary Sagna, Pablo Zabaleta, Gael Clichy and Aleksander Kolarov, but Manchester City could be tempted to delve back into the transfer market in January.
According to Football Whispers' unique algorithm, these two players could be top of their shopping list...
Hector Bellerin
In early October, The Times claimed Hector Bellerin was weighing up his options and could reject a new deal with Arsenal, with his current contract expiring in 2019.
Could the 21-year-old excel in Guardiola's system at the Etihad? The 'inverted' full-back tactic, which sees both full-backs push into central midfield and look to overload the opposition, requires the players to not only be comfortable in possession but effective with and without the ball.
The players need to be able to cover large distances in a short space of time, be intelligent enough to understand when to push on into midfield and they need to be able to solid defensively so teams do not easily pass them by.  
So far this season, Bellerin has completed 84.9 per cent of the 51 passes that he has attempted per game with opposition only able to dribble past him 0.7 times per game.
He makes 0.8 tackles - a stat which shows he is very rarely out of position and isn't often having to make last-minute recovery challenges - and two interceptions. 
When compared to the current City options at right-back, it makes encouraging reading. Zabaleta completes 80 per cent of the 26 passes he attempts, wins 3.6 tackles and makes 1.8 interceptions per game while the opposition dribble past him 0.6 times per game.
Sagna wins 1.3 tackles, one interception and is dribbled past 0.8 times per 90 minutes, completing 87 per cent of the 48 passes he attempts per match.
Bellerin has shown this season that he's comfortable playing in central areas and almost popped up with a last-minute assist against Middlesbrough after drifting centrally. Can Arsenal keep hold of their hot prospect or will the lure of Guardiola and City prove too much?
David Alaba
The Sun have linked Manchester City with a £40m move for Bayern Munich's auxiliary man David Alaba, who has previously worked with Guardiola and the Spaniard is credited with turning the left-back into a more well rounded footballer.
Under Pep's tutelage he turned out in many positions including centre-back, centre-midfield and attacking midfield, meaning Alaba is a prototypical modern-day footballer with the ability to play anywhere. 
In the Bundesliga this season, the 24-year-old has completed 84 per cent of the 50.9 passes he's attempted per match, collecting three assists and making 1.8 key passes per 90 minutes.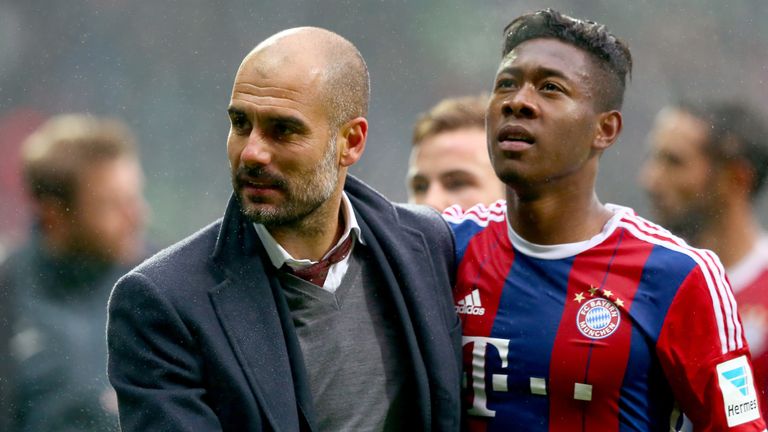 The opposition manage to dribble past him 0.5 times in a game while the Austrian makes 1.8 tackles and 2.3 interceptions - an impressive array of stats given he's played a variety of roles for the German champions. 
The left-back role is an important cog in Guardiola's system. In the 10 Premier League matches so far, City have attempted 6166 passes meaning they average 616.6 passes per match.
Kolarov and Clichy, who have both turned out at left-back, between them average 61 passes per 90 minutes - practically a tenth of the passes the team attempt are from the left-back position. 
Serbian Kolarov attempts 60.8 passes per 90 minutes and completes 82.4 per cent of them. The 30-year-old wins 1.4 tackles and makes 1.8 interceptions during an average league match and the opposition dribble past him 0.8 times per game.
Clichy's pass success rate currently stands at 85.5 per cent and he attempts 62.3 passes per 90 minutes. The 31-year-old Frenchman is dribbled past by the opposition 1.3 times each match and averages 2.5 tackles with 1.8 interceptions. 
While Alaba continues to flourish in Germany, he will be tracked by his former boss Guardiola with links in the upcoming transfer window surely on the cards.