Ahead of Manchester City's key clash with Chelsea in the Premier League on Saturday lunch time, we asked Sky Sports' pundits to predict the outcome at the Etihad.
Antonio Conte's side arrive in the north west top of the table after an impressive recent run that has seen them win their last seven league games, including a 2-1 victory over rivals Tottenham Hotspur last time out.


However, hot on their heels are City, who sit just a point off top spot, meaning there is everything to play for in a game you can see live on Sky Sports 1 HD.
So, who will emerge victorious? We asked the Sky Sports pundits to give us their views on the outcome of what could be a crucial match in the race for this season's title….
Paul Merson...
The most important thing for Chelsea is not to lose. I think Man City have to win, but I think it will be a draw and it will be open. I watched City the other day against Burnley and they were a bit lackadaisical for me. It's like: 'Oh, it will happen' and I just don't think you can do that. If they go behind, like they did against Burnley, then I think they will be in trouble against Chelsea. The draw will be the result for me in an entertaining football match.
Matt Le Tissier...
If one of these two teams goes out and wins the game, you could be looking back on that and saying: "It was a big moment in the title race". However, looking at the match, if you asked both managers honestly, they would probably say they would take a point right now.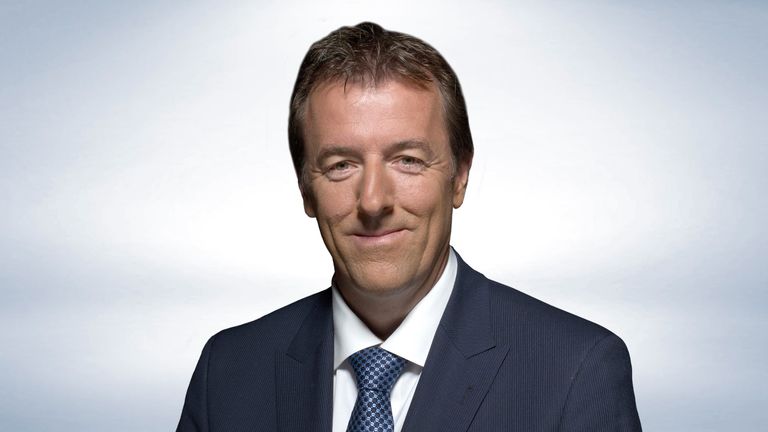 Niall Quinn...
Conte, and how his team have rallied and become the force they have over the last six to eight weeks, has been terrific, full of confidence and belief in themselves, ambition, vigour, fight, which you can see. Man City are pretty, but they have also dug results out lately [at Crystal Palace and Burnley], which really counts when you start adding all the points up at the end of the year.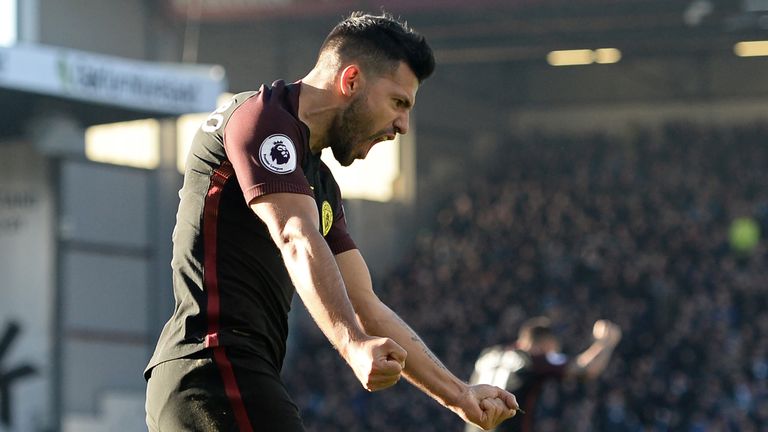 So it is a really fascinating clash between two teams who are in pole position and it is a six pointer if ever there was one. Predicting it is difficult, but I think City being the home side have a little bit of an edge. It is so hard to say anything negative about Chelsea the way they have performed over the last few weeks. It is a blockbuster, but rather than just casually predict the winner of it, I am just going to try and enjoy the various match-ups around the pitch, the different styles and Sergio Aguero might just be the difference.
Jamie Carragher...
It's a big test as Chelsea are the in-form team at this moment, there's no doubt about that but they're going to the Etihad and City are very strong at home. I think Pep Guardiola will be desperate to get one over on Chelsea and the system and set-up that they are using because he's been the manager who, when he has come in, we've been talking about systems and doing different things.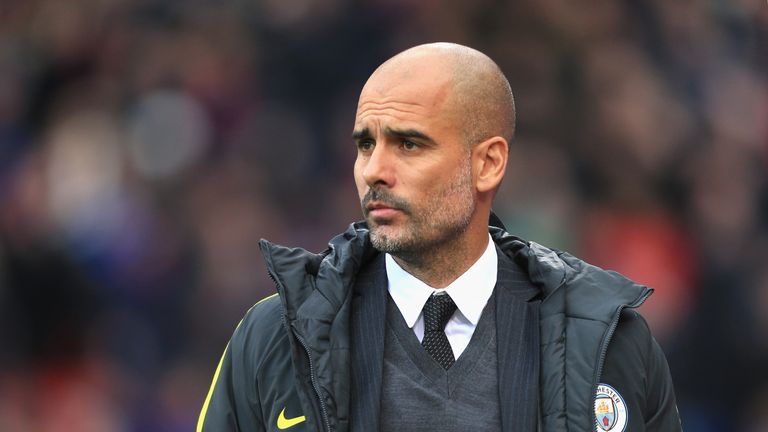 But it's now Antonio Conte who has done something, not that we didn't expect it because he has done it before, but is different to what we've seen. I'm sure Guardiola will have something up his sleeve and will do something a little bit different.
I think it will be a fascinating game to look at tactically with what the two mangers try and do. It's a real big test for both managers and teams of course, but certainly for this Chelsea system.
Jamie Redknapp...
First of all, Conte has been magnificent. What he has realised very quickly is that Chelsea needed to change the system and he's done it. He's gone back to a system that he really likes, playing players you would never imagine could play in the wing-back positions, and it has really worked for them. They look so strong. What he has also managed to do is extract the Eden Hazard of 18 months ago and got him playing to that level that makes such a difference. He's got Diego Costa buzzing, the joint-top scorer in the Premier League, and they'll be playing against a City side who over the last 18 months have been pretty much flat-track bullies.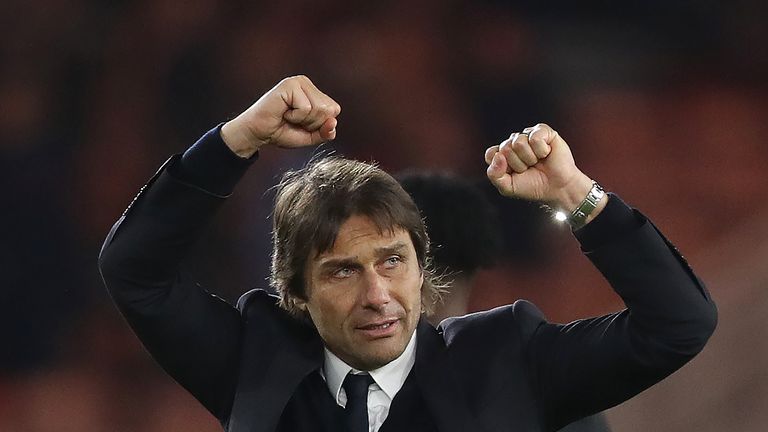 City's record against the big teams is just not good enough. That's what Guardiola has got to change. They can beat the lesser teams and beat them comfortably, but can they go and beat the likes of Chelsea, Liverpool and Arsenal? That is where they really struggled last year and it may be what stops City winning the league unless Guardiola can change that. So this is a huge game for them, I can't wait to watch it and see what tactically Guardiola has in store for Conte with this system he plays. Maybe Tottenham first half found the answer, it is just whether someone can do it for a whole game.
Alan Smith...
I do not think it will be a dull nil-nil, I think back to when [Jose] Mourinho brought a Chelsea team there and did a tactical masterclass, it was described as, to really grind out a result.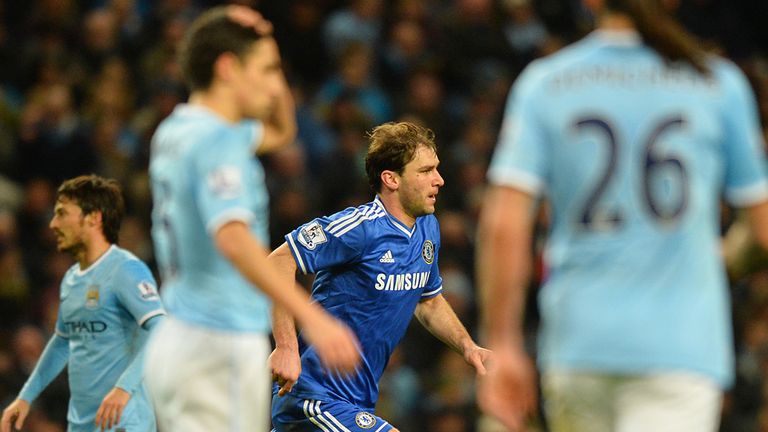 Guardiola's teams are not that sort where they can really ensure a clean sheet, they always give you a bit of encouragement and a mistake at the back, he has not got that side of things sorted yet. They're absolutely brilliant at times going forward, but they are coming up against a Chelsea team who will think: "We almost have a free hit here, we can have a go", and Conte does have the ability to sit there with that three or five-man defence and then hit on the break with the pace of Hazard and the finishing of Costa. It will be a great clash and I would not be surprised to see Chelsea win it.
Graeme Souness...
I can see Chelsea going there and doing a number on City. I do not think there will be any surprises from City, they will roll the ball out and build from the back and I can see Chelsea taking advantage of that and defending really well.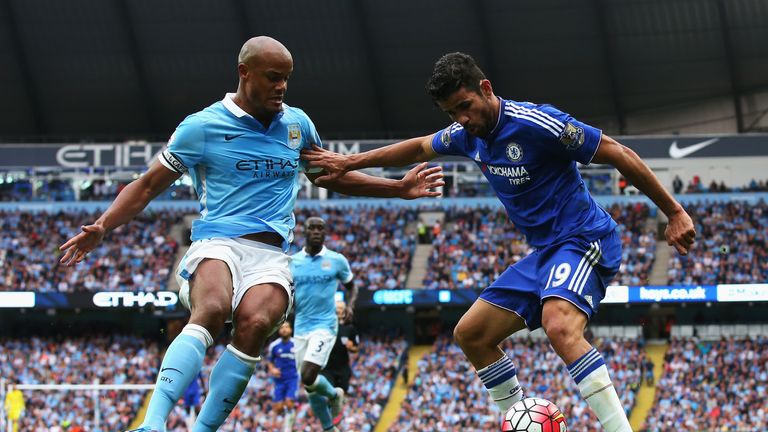 Phil Thompson...
It is massive and Chelsea have to be the slight favourites for doing what they have done and how they have turned it round, playing this three at the back. So whether via good fortune or good tactics, Conte has come up with this formula and they are in better form going into this game.
Man City have got players who can turn a game quite quickly, Aguero, [Raheem] Sterling, [Kevin] De Bruyne,  [Ilkay] Gundogan, who has been an excellent signing, and [David] Silva who can change it, so this is a fascinating game.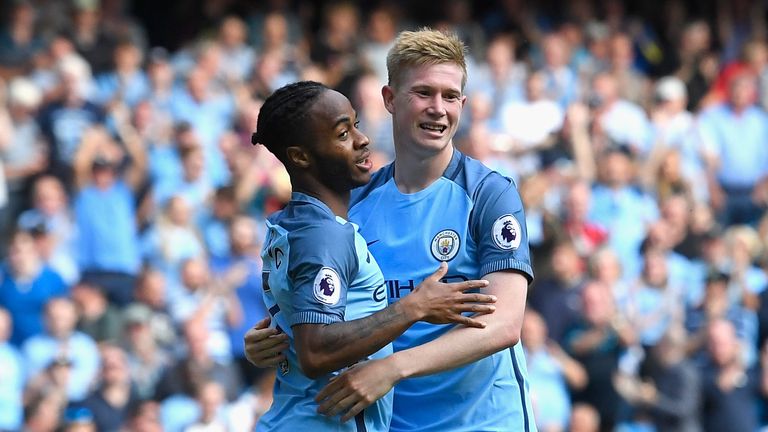 But Chelsea are going into this as the in-form team and probably the favourites to win this. I know it is at the Etihad, but I think Chelsea will just pip them.
Charlie Nicholas...
With this new three at the back situation, with Chelsea liking [David] Luiz to step into midfield, it's attractive in a certain way, but don't think it's creative in midfield. It's workmanlike. [Victor] Moses on the right and [Marcos] Alonso on the left is clever, because he's fallen back on what he prefers.
Costa, I've not always been his greatest fan, but his work-rate and goals recently have been impressive. Hazard is back to form, but I think you can stop them.
City will have a lot of possession, I know Spurs had a lot of possession against Chelsea and got beaten, but I can see a different outcome here. Aguero, De Bruyne, Sterling, the pace and options up front are different. Chelsea may have to change their tactics slightly, and it could go either way.
I still think Chelsea could have a couple of issues this season if they don't get the service to the front two. I'm edging towards City to win this.
Upgrade to Sky Sports now and get 12 months half price. Hurry, offer ends December 4th!