Bournemouth v Brighton: From the brink of disaster to the Premier League
Last Updated: 15/09/17 6:08pm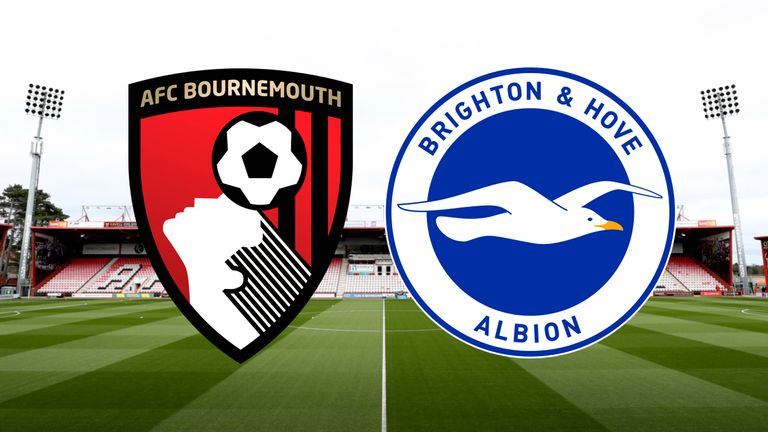 Bournemouth and Brighton will meet for the first time in the Premier League on Friday Night Football, but there are plenty of similarities about their extraordinary ascents to the top flight.
The two south-coast clubs found themselves at the bottom of the Football League and on the brink of disaster, only to survive and set their sights on the top flight.
From the bottom to the top, here's how they did it.
On the brink
Brighton's brush with disaster came in 1997. The club had been forced to sell the Goldstone Ground in order cover the costs of their mounting debts, and relegation from the Football League seemed certain as they languished 13 points adrift of safety midway through the League Two season.
It appeared their 77-year stay in the Football League was coming to an end, but a dramatic upturn in form meant they would stay up if they avoided defeat to fellow strugglers Hereford on the final day of the campaign. An own goal from Kerry Mayo had Brighton fans fearing the worst, but Robbie Reinelt saved the day with a second-half equaliser to keep them up.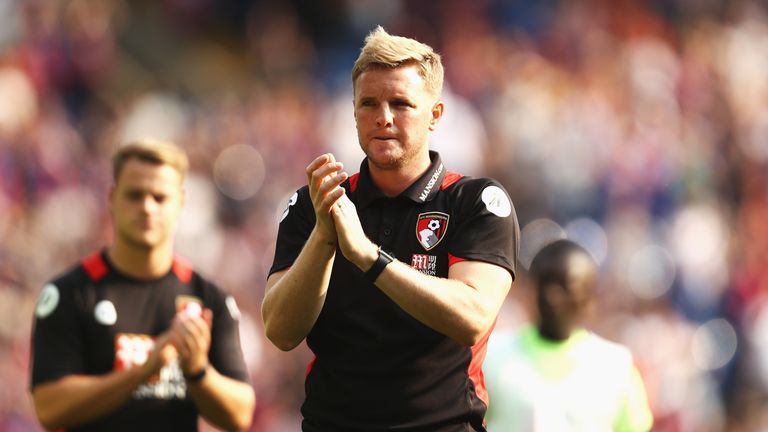 Just over a decade later, Bournemouth found themselves in a similar situation. They had been relegated to League Two having been docked 10 points for entering administration in 2008, and they started the 2008/09 season with an additional 17-point deduction.
The odds were stacked against them, but after the appointment in Eddie Howe in January of that season, they pulled nine points clear of the drop zone to keep their place in the Football League.
Rising through the leagues
Bournemouth's remarkable rise up the football pyramid began immediately after their survival as they stormed to a second-placed finish in League Two to clinch automatic promotion to the third tier in 2010.
Their first season in League One ended with defeat in the play-off semi-finals following a sixth-placed finish, but they did not have to wait long for their next step up. Howe's men clinched automatic promotion to the Championship in 2013, and two years later they defied expectations again to take their place in the Premier League - capping a remarkable six-year rise.
Brighton's ascent was a rather more drawn-out affair. The two decades between almost falling out of the Football League and finally winning promotion to the Premier League included two relegations, five promotions and over a dozen managerial changes.
Brighton reached the Championship play-offs under Gus Poyet in 2012/13 and Oscar Garcia in 2013/14 but were knocked out in the semi-finals on both occasions. They missed out at the same stage with Chris Hughton in 2015/16, but the wait was finally over when they clinched automatic promotion last season.
Life in the Premier League
Bournemouth have continued to exceed expectations in the Premier League. After starting 2015/16 as favourites for relegation, they ended up finishing five points above the drop zone with famous victories over Chelsea and Manchester United along the way.
Their second season in the top flight was a memorable one, with Howe's men securing a ninth-placed finish ahead of established Premier League clubs such as West Brom, West Ham and Leicester. They even scored more goals than Manchester United.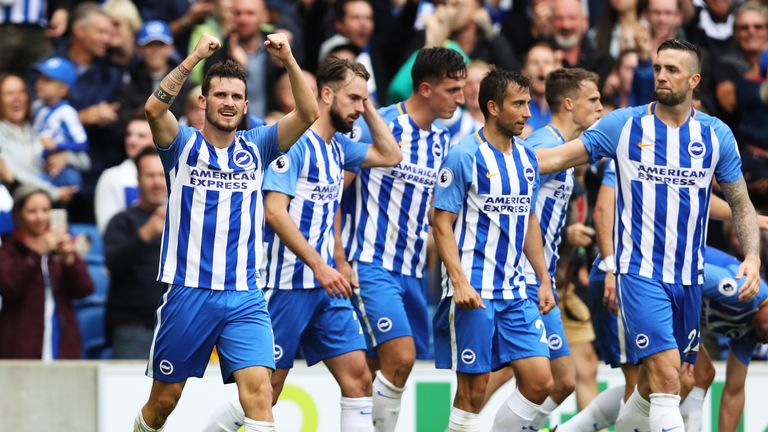 The question now is how exactly can Bournemouth improve on a top-half finish?? They spent £30m on new players in the summer - a figure that would have seemed unimaginable just a few years ago - but a poor start to the campaign has left them with no points from their first four games. It seems this season might be their trickiest yet.
Brighton, meanwhile, are also facing a fight to extend their stay in the top flight. Chris Hughton brought in 13 new players in the summer transfer window, but there have been signs that they are starting to gel. After claiming their first point with a goalless draw against Watford before the international break, there was a memorable 3-1 win over West Brom last weekend.
Friday's meeting at the Vitality Stadium will be a reminder of how far both sides have come.