Sir Bobby Robson is rightly credited as the man who helped launch Jose Mourinho's astonishing career, but when the veteran manager was moved upstairs at Barcelona in 1997, the future of his Portuguese coach was uncertain.
Rather than keep his head down, the then 34-year-old took a proactive approach. The new man in charge might have been horrified. Fortunately for Mourinho, Louis van Gaal liked his style.
"Mourinho thought he'd been promised the youth academy job and even that he might be the next manager and hadn't been told," said Van Gaal. "He was so angry and shouted so much about not being consulted that I was impressed.
"On that day he was a 'Special One' and because of that I hired him. I learned that day he was special. He told me who he was and we worked together for three years.
"After one year he could have left but he stayed. He was an excellent co-trainer, a substitute coach. He carried out all the analysis for Barcelona and studied all the opponents. Also, and I don't do it very often, I let him coach matches, because I was convinced he had specific qualities."
Seven years later, Mourinho was a Champions League winning manager with Porto. Six years after that, he was coaching his Inter side to another triumph, this time against Van Gaal's Bayern Munich.
Today they are two of the game's most celebrated – and abrasive – coaches. As a result, everyone has a different opinion. Here are the views of four of the players who've had the chance to work with them both…
Angel di Maria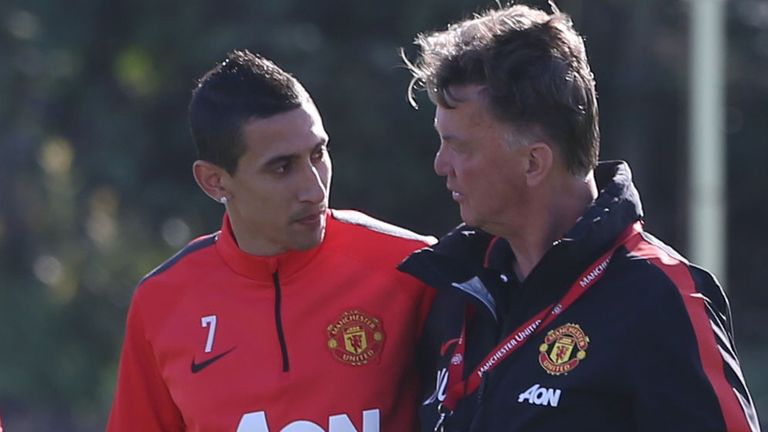 On Van Gaal: "We get on very well, he was one of the reasons I came here. I'm very grateful to him because he wanted to sign me. That makes me happy. Also, he's a person who wants to win all the time, and to take the club back into the Champions League as quickly as possible, so the focus is very much on that."
On Mourinho: "He taught me many things, he made me grow as a player. He helped me to move to a new position, to provide more sacrifice to the team in general. I am very grateful to him. He said that at Real I should be a forward who in turn could also defend. I could not rest on every play when the opponent attacked us. Mourinho made me a better player."
Juan Mata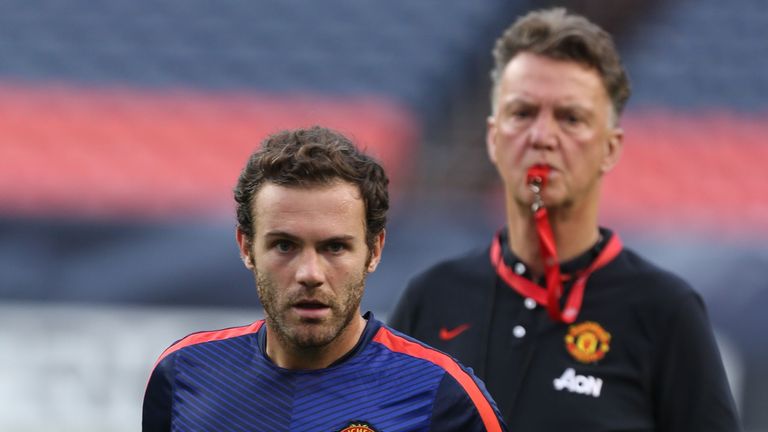 On Van Gaal: "He has so much experience and I can learn a lot from him. He's tough when he has to be. He says things in a firm way, intensely, but then he's somebody who is very close with the players. He really likes to talk with us, to ask us what we think about the exercises that we do in training."
On Mourinho: "For better or for worse, we had no relationship, there was no dialogue. I was not happy, but always gave my all and respected my colleagues. You never know what will happen in life."
Arjen Robben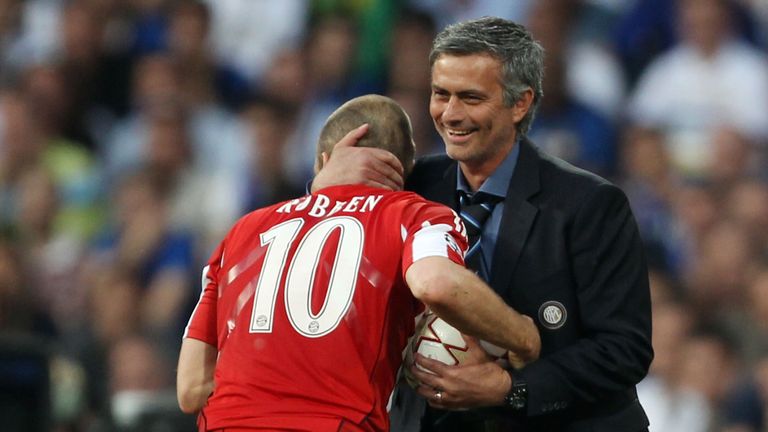 On Van Gaal: "He has been very important to my career. Along with Pep Guardiola, I can say he is the best coach I ever had. I have worked with Van Gaal at Bayern as well as with Holland, so I have known him for a very long time. He is one of the few coaches who can make teams play better. He makes players better."
On Mourinho: "I think very highly of Mourinho. The thing about Jose is that he will win at any cost. He doesn't care how, he just wants to win. I've not always been supportive of the style of football he plays, but he is a winner who has achieved great success."
Wesley Sneijder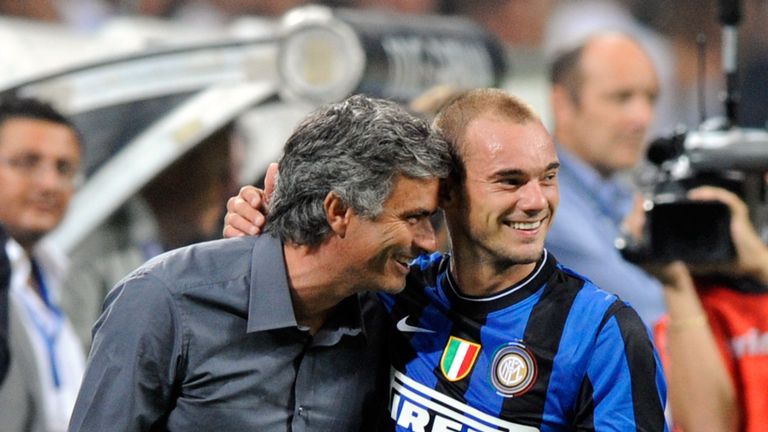 On Van Gaal: "He trains his players very hard and always expects the highest standards. In the Netherlands, Van Gaal is something like the head teacher of a school. Not everyone is lucky enough to get into his good books."
On Mourinho: "He is a very special person for me. As a coach he is incredible, number one. It was he who gave me confidence, and I enjoyed playing football like never before. And as a person he reaches you much more than in his role as coach. Mourinho is like a second father."
And their views on each other…


Van Gaal on Mourinho: "We have been observing each other ever since [Barcelona] and been sending text messages. Little did I know he would be such a great coach. He was an excellent coach then but now he is one of the best in the world and I don't think many coaches can make that declaration."
Mourinho on Van Gaal: "He did a fantastic job with a [Netherlands] team that, in my opinion, was not strong enough to arrive where they arrived. He is a very, very good coach and he'll be great for United. We are both great coaches; it's what we were born to do."
Watch the two men go head-to-head when Manchester United take on Chelsea live on Sky Sports 1 HD this Sunday (4pm kick off)