Chelsea legend Frank Lampard is simply the best, says Claudio Ranieri
By Adam Bate
Last Updated: 21/05/15 4:56pm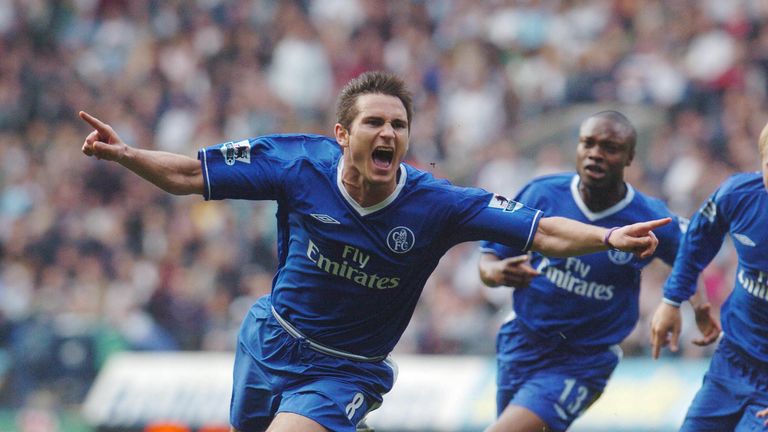 Former Chelsea manager Claudio Ranieri tells Sky Sports exactly why he feels Frank Lampard is the best player he has worked with in his distinguished career…
In a coaching career spanning almost 30 years, Claudio Ranieri has worked with some of the best. From Gianfranco Zola at Napoli to Argentine icon Gabriel Batistuta at Fiorentina; from Alessandro Del Piero at Juventus to Francesco Totti at Roma. But Ranieri insists that nobody has impressed him more than the man he took to Chelsea in the summer of 2001.
"Frank Lampard was my first signing at Chelsea and he was fantastic," Ranieri told Sky Sports on the eve of the player's final Premier League appearance as he prepares to leave for New York City. "Afterwards, experience made the difference. But right from the start he was unbelievable. He improved a lot also in a defensive way. I rank him as No 1 of all the players I have worked with.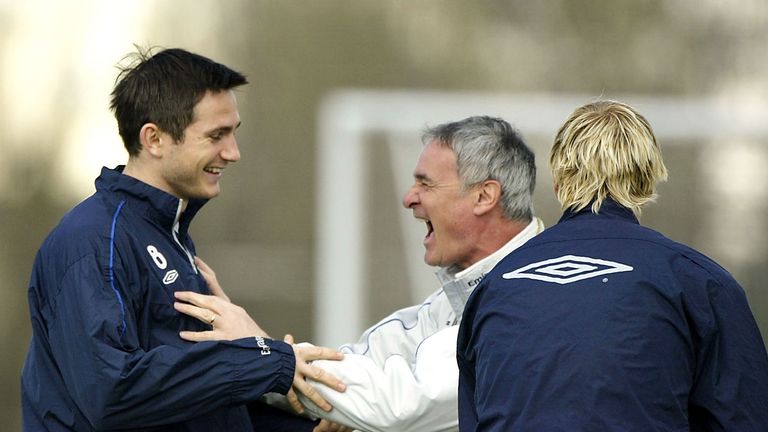 "At West Ham, I looked at him and Michael Carrick. I wanted to buy both but it wasn't possible. So I went for Frank." It was Lampard's professionalism that stood out for Ranieri. "He came to my house and I explained what I wanted to do with him. I said, 'Look Frank, I love how you attack but I want to improve how you defend because I am an Italian manager and I like to defend as well as attack'.
"It was fantastic because when you say something to Frank, he will remember. The manager speaks with everybody but only the champion remembers in that moment what the coach said. It was easy to work with him. Too easy."
Goalscoring instincts
It was during his three seasons playing under Ranieri that Lampard developed his goalscoring instincts – reaching double figures for the first time in a Premier League season in his final campaign under the Italian. Lampard would go on to achieve that feat for 10 seasons in a row and this consistency did not surprise his former coach.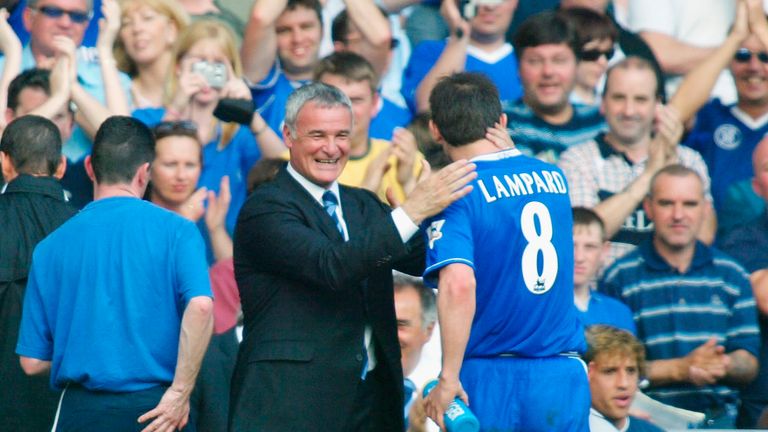 "When he shot at goal he hit the target," said Ranieri. "Every time. When you have a midfield player who can score like a striker, it's fantastic. At the beginning, with me, he played alongside Claude Makelele in a 4-2-3-1. Afterwards with Jose Mourinho, he played in the three and there were possibilities for him to play further forwards and improve his career."
Such was Ranieri's admiration for Lampard that he later tried to take the England man to Serie A side  Juventus. He remains a fan and admits there is a sense of sadness as the Manchester City midfielder prepares to end his career in English football. "I am very sad because when these players leave, something is lost," he told Sky Sports. But Claudio Ranieri will not be forgetting Frank Lampard.