Louis van Gaal pleased with 'fantastic' Manchester United response at Everton
Last Updated: 18/10/15 6:16pm
Louis van Gaal praised Manchester United's "fantastic" response to defeat at Arsenal as they won 3-0 at Everton.
Goals from Morgan Schneiderlin, Ander Herrera and Wayne Rooney gave United a comfortable win and kept them within two points of leaders Manchester City ahead of next week's derby.
And Van Gaal told Sky Sports: "I'm very proud of them because it was a difficult situation after the defeat at Arsenal - for two weeks I cannot approach them [due to the international break], then a lot of meetings, then this performance - fantastic."
The United manager tweaked his personnel and system at Goodison Park, using Rooney up front ahead of Herrera and starting Anthony Martial on the left.
"We analysed Everton and chose the best solution," he said, "but all the credit goes to the players."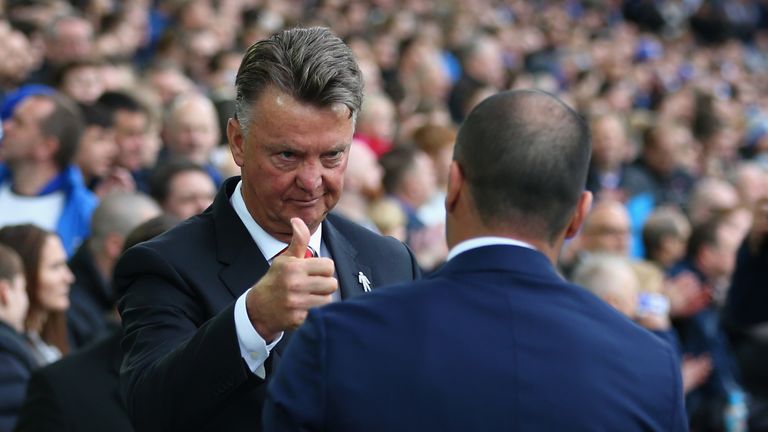 Van Gaal gave a measured response to questions about United's title chances but did say victory over City next week would be a real indicator they are in the race.
"This is only one match," he said. "Also Arsenal is only one match and we don't have to exaggerate.
"We have to be more consistent so next week when we win against City - okay, then we can say anything about title aspirations. Of course we are always having the target to be champions. but it has to be also real, and it's too early to talk about that."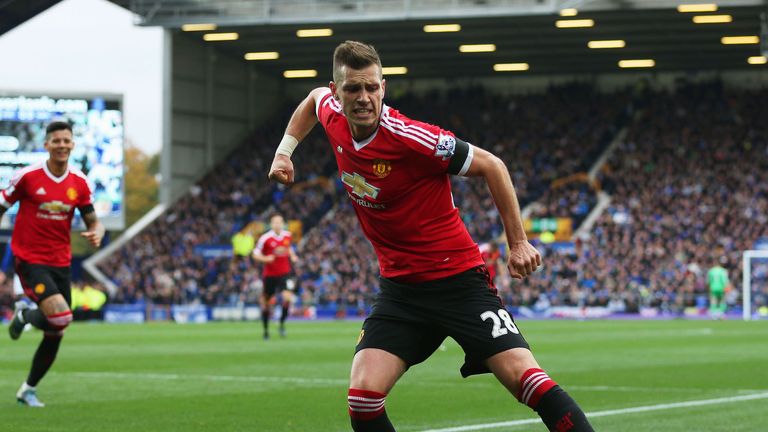 Rooney's goal took him to joint-second on the all-time list of Premier League scorers and was his first at his old Goodison home since 2007.
Van Gaal said: "It doesn't matter who is scoring, we have to score like a team and when we score three I'm happy, but because of the attention on Wayne I'm very happy he scored his goal.
"I believe he scored his last goal here in 2007 or something. That's crazy, but I think he shall score more."
Speaking later in his post-match press conference van Gaal reserved a word for Herrera, who laid on Rooney's goal after scoring United's second.
"When I have to mention one name, I have to mention Ander Herrera," he said. "He played very well and had a great contribution with the goals."