Peter Schmeichel believes Manchester United's famous playing style should not sacrificed in favour of any manager's philosophy - even big names such as Pep Guardiola.
United's recent form has come in for scrutiny after a run of three consecutive goalless draws followed by a narrow 1-0 victory over CSKA Moscow in the Champions League.
Louis van Gaal's playing style has been the focal point of such criticism, yet asked whether Guardiola would be better suited to United in the future, Schmeichel told Soccer Special he would not want to see the Bayern Munich boss at Old Trafford.
"This is my biggest fear that someone like Pep Guardiola will become the next Manchester United manager," he said.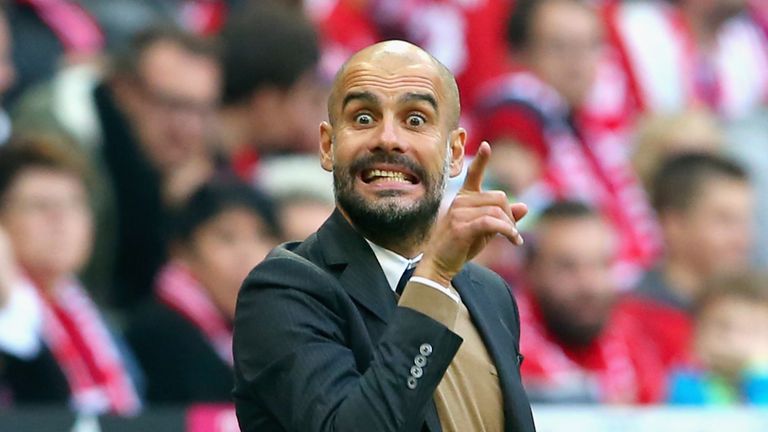 "Guardiola has a way of playing, he has a system and he sticks to that. He has changed Bayern Munich from what I thought was a fantastic treble-winning team under Jupp Heynckes.
"[They played] quick football, through the middle, using the width of the pitch, but they were passing the ball and killing everyone they played against.
"He started to make them pass the ball sideways and I don't think they are as exciting as what they were."
Andrei Kanchelskis became the latest former United star to voice disapproval at Van Gaal's 'negative' style of play at Old Trafford, following Paul Scholes' criticism earlier this week.
And Old Trafford legend Schmeichel, who enjoyed a trophy-laden eight-year spell at the club, voiced his support for his former team-mates, claiming that managers should respect the identity of clubs of United's stature.
"There are former players in the media very critical of the way he [Van Gaal] plays the game," he added.
"One player, Andrei Kanchelskis, says he has them playing like robots and I kind of agree with that a little bit because the manager should not decide how the Manchester United players are playing the game.
"The players are good enough to play the game themselves within a system that the club plays and has been playing for years and years.
"It worked for Holland because he had players like Arjen Robben, who was in incredible form, but I think Manchester United is much bigger than that.
"I think Manchester United is a much bigger club than any manager in the world and the manager who comes in should respect what Manchester United is. At the moment, I'm not seeing the way I'd like to see Manchester United play.
"With a club like Manchester United that have history and traditions, I think the manager at the club should respect that."