Louis van Gaal has revealed he has given injured defender Luke Shaw time off - because Manchester United are playing PSV Eindhoven.
Shaw broke his leg in two places after a tackle by Hector Moreno during the 2-1 defeat to PSV in September and is not expected to play again until March at the earliest.
Van Gaal said Shaw is set to undergo a scan on Friday to assess how his recovery is progressing but is giving him a few days off in the meantime, meaning he does not have to attend the Champions League clash at Old Trafford on Wednesday.
"I think he is dealing with his injury very good," said Van Gaal. "But now he is a little bit fed up with the daily routine so I give him, and also because of PSV, four days off.
"I thought, why is he fed up? Maybe it is because of the PSV match and every player [usually] has to watch the game from the stadium, to support their colleagues.
"I don't think he will be here, but I don't know. Maybe he surprises me."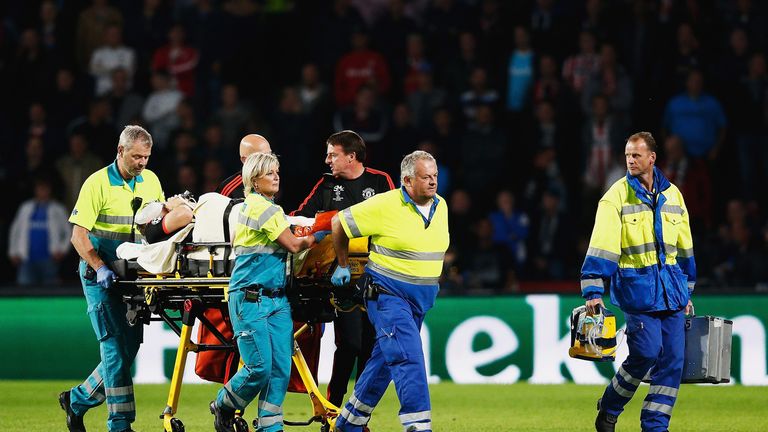 Van Gaal reiterated how much Shaw was missed by United, adding: "The first match [against PSV] was very disappointing, not only because of the result, but also because of the loss of Luke Shaw.
"For me and for us he is a very important player. I said in advance that he would be the revelation of the season, because last season it was his adaptation season.
"He was on his way to do that, and because of that I did not have to buy a left full-back because I had, for example, Daley Blind and also Marcos Rojo who could play at that position, and also Ashley Young.
"I think I can manage the situation but still it is a big loss because he is, in my opinion, the best left-back of Manchester United."
Asked if Shaw might be able to return this season, Van Gaal said: "I cannot answer that.
"You have to be very cautious. With an injury like that it can be going very well but, one week it can be going very bad, and then he is months behind schedule.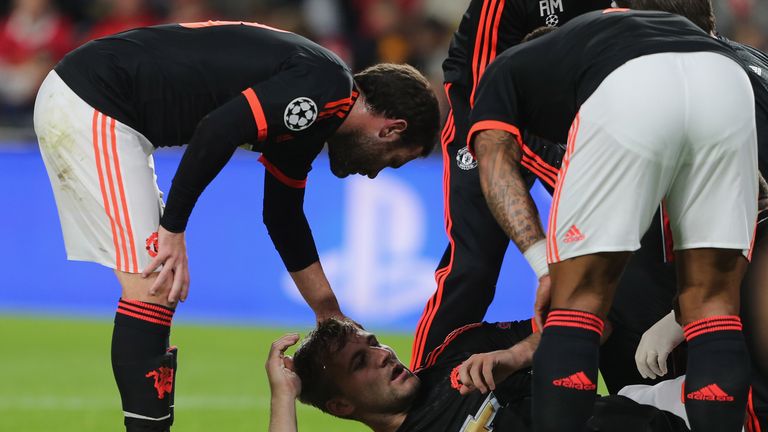 "He has been given four days off. On Friday he has a scan and we will know more about how the injury is going."
As well as Shaw, Van Gaal will be without Ander Herrera, Phil Jones, Michael Carrick and Antonio Valencia at Old Trafford.
However there is better news up front where Wayne Rooney, Anthony Martial, James Wilson and Marouane Fellaini have all returned to training.