Top sprinter Usain Bolt says he still dreams of playing for Manchester United, as long as Louis van Gaal is not the manager.
The Jamaican superstar, who owns the 100m world record at 9.58 seconds and the world 200m record of 19.19, has long been critical of Van Gaal's stewardship at Old Trafford, saying he has not used players in the proper positions.
"I supported Manchester United for years," Bolt said on Friday. "I would still love to play for them, but if Louis Van Gaal is the coach, not so much."
United are fifth in the Premier League with 18 wins and 9 draws from 37 games entering Sunday's season-ending matches, two points behind fourth-place Manchester City.
Bolt, who predicted he will open his season by running the 100m in 9.91, will begin his season at the weekend in the Cayman Invitational. 
Last week, Bolt told TV2 Norway of his thoughts about Manchester United's season.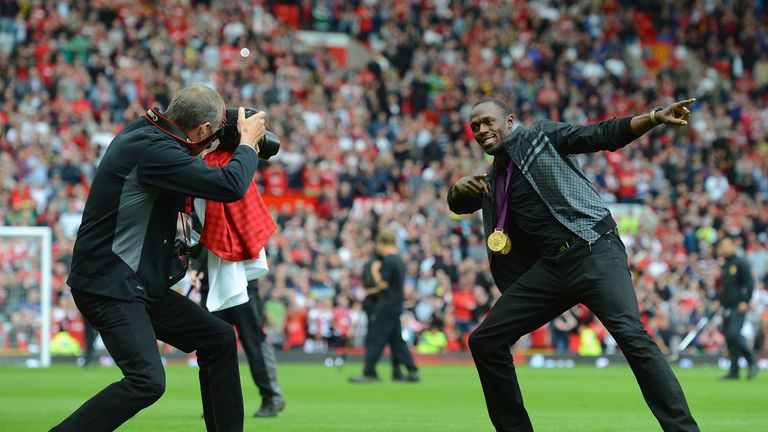 "It has been up and down. I wouldn't say I'm happy. I think a lot of players don't want to come to the team under Van Gaal. I think players don't want to play for him," Bolt said.


"He plays a different style of football which Manchester United doesn't really play. We are more of an attacking team and he likes to pass the ball.
"I'm not saying he's not a good coach but, personally, I just think he's not right for Manchester United."
In the past Bolt has said he would love to turn to football when he retires from athletics.