Jose Mourinho in numbers: New Manchester United manager's career statistics
By Gerard Brand
Last Updated: 27/05/16 7:47pm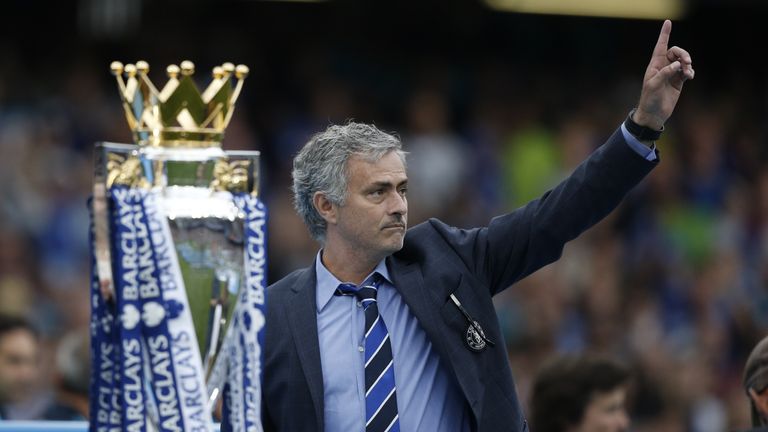 Manchester United's first words after the arrival of Jose Mourinho came from executive vice-chairman Ed Woodward.
"Jose is quite simply the best manager in the game today," said Woodward following Friday's confirmation that Mourinho would replace Louis van Gaal in the Old Trafford hotseat.
But do the statistics back that up? Here, we run through Mourinho's career in numbers - and it makes good reading for United fans...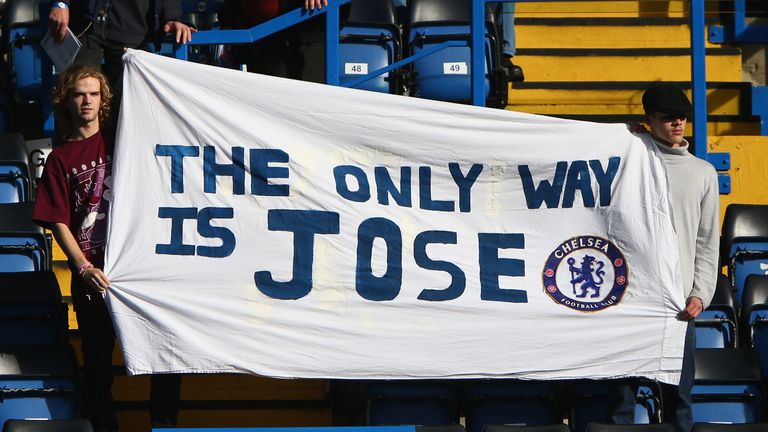 6
Number of different clubs managed by the Portuguese, starting with Benfica in 2000. There have since been stints at Uniao de Leiria, Porto, Chelsea (two spells), Inter Milan and Real Madrid.
513
League games managed at his six different clubs.
32
Honours won, including two Champions Leagues, three Premier League titles, two Serie A crowns, one La Liga success and two Portuguese league wins.
5
Other trophies won during his time in English football with Chelsea - three League Cups, one FA Cup, one Community Shield.
87
Points earned by Mourinho's Chelsea side during ther last title winning-season in 2014-15. Seven months later he was sacked.
9
Defeats suffered by Chelsea in their first 16 Premier League matches of last season, prompting his dismissal.
1
Mourinho has suffered just a single loss to Manchester United in the Premier League.
8
Mourinho has won eight of his 12 Premier League games against Manchester United's fierce rivals Liverpool, losing only two.
57
Percentage of titles that Mourinho teams have challenged for have won.
95
Most points in a Premier League season, gained by Mourinho's Chelsea 2004/05.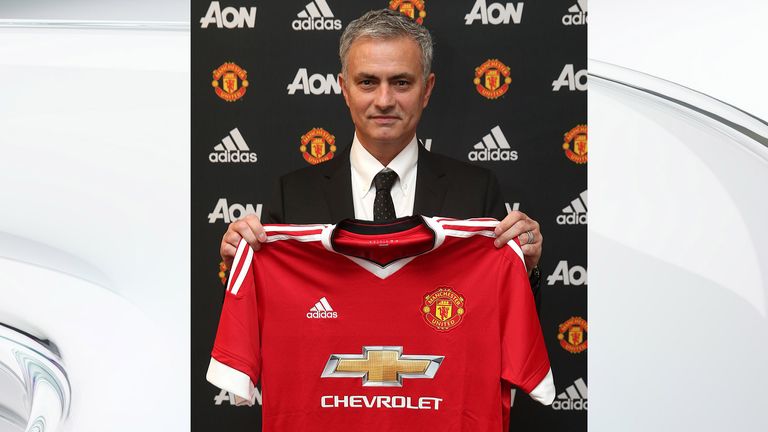 29
Most wins in a season, gained by Mourinho's Chelsea in 2004/05 and 2005/06.
77
Longest Premier League run unbeaten run at home, 2004-14.
Trophies - 18
Porto - Primeira Liga: 2002-03, 2003-04; Cup of Portugal: 2003; UEFA Cup: 2003; Champions League: 2004
Chelsea - Premier League: 2004-05, 2005-06, 2014-15; FA Cup: 2007; Football League Cup: 2005, 2006, 2015
Inter Milan - Serie A: 2008-09, 2009-10; Coppa Italia: 2010; UEFA Champions League: 2010
Real Madrid: La Liga: 2011-12; Copa del Rey: 2011
League finishes
Jose Mourinho full-season league finishes
| PORTO | CHELSEA | INTER | REAL MADRID |
| --- | --- | --- | --- |
| 2002/03 - 1st | 2004/05 - 1st | 2008/09 - 1st | 2010/011 - 2nd |
| 2003/04 - 1st | 2005/06 - 1st | 2009/10 - 1st | 2011/12 - 1st |
| | 2006/07 - 2nd | | 2012/13 - 2nd |
| | 2013/14 - 3rd | | |
| | 2014/15 - 1st | | |
European Record
Matches: 140; Wins: 76; Draws: 35; Losses: 29; Win Rate: 54 per cent
Premier League Record
Matches: 212; Wins: 140; Draws: 44; Losses: 28; Win Rate: 66 per cent
Premier League win rates
Jose Mourinho 66 per cent
Sir Alex Ferguson 65 per cent
Carlo Ancelotti 63 per cent
Roberto Mancini 62 per cent
Manuel Pellegrini 61 per cent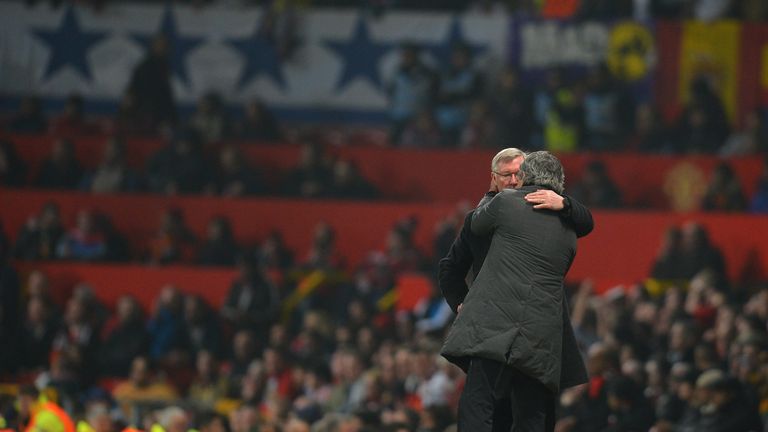 Premier League title odds
Man City 2/1
Man Utd 11/2
Arsenal 6/1
Chelsea 13/2
Tottenham 8/1
Liverpool 9/1
Leicester 28/1