How might Manchester United line up next season under new manager Jose Mourinho? We asked former defender Danny Higginbotham...
Mourinho, who was officially unveiled to the media on Tuesday morning, has already made a blockbuster signing in Sweden striker Zlatan Ibrahimovic and after adding centre-back Eric Bailly to his ranks, is on the verge of further strengthening the spine of his new team with Borussia Dortmund's Henrikh Mkhitaryan.
United are also interested in luring France midfielder Paul Pogba back to Old Trafford, so just how could Mourinho's new-look Manchester United line up come the start of the 2016/17 Premier League season?
See who former United player and Sky Sports News HQ guest Higginbotham has picked and then have your say...
Formation
I'd expect Mourinho to stick to a 4-2-3-1 - a tried-and-tested system for him. I think it gives him defensive solidity; he puts a lot of importance on the defensive side of the game - a lot more than many other managers - but he'll also want pace in the wide areas to get up and support the front man.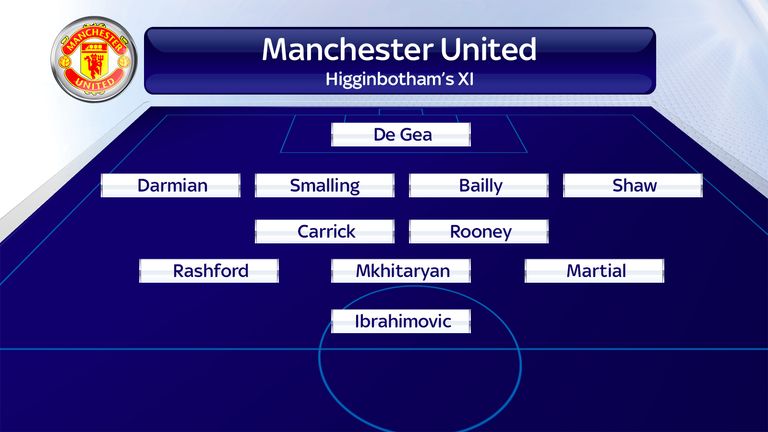 You've got the protection in front of the centre-backs and more often than not, the full-backs will want to push on and support play - I think you saw that with Cesar Azpilicueta and Branislav Ivanovic at Chelsea.
Defence
With David de Gea, he doesn't need a new goalkeeper but you could see at the end of last season that the spine of the team needed strengthening. Mourinho knew that and he's already worked on it.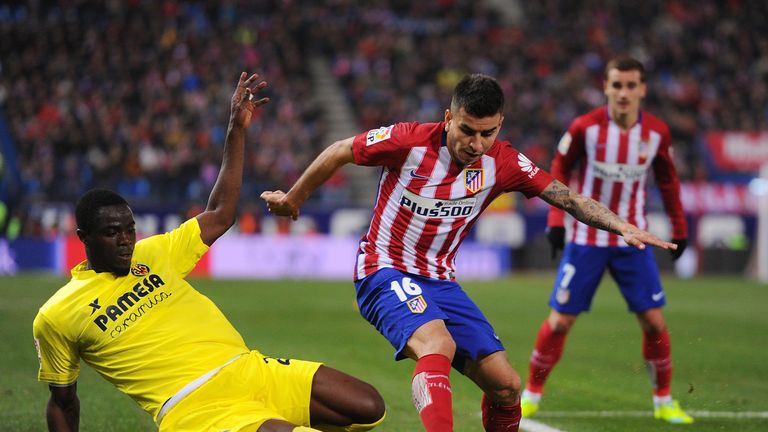 Daley Blind is a very good player but I don't think he's a centre-back. I think teams last season looked to isolate him, especially at set-pieces. There's been talk of Raphael Varane but Chris Smalling has done well and I think he will complement the new defensive signing in Eric Bailly. Bailly's only a young lad but he's very good on the ball. I think he'll suit the Premier League because he's physical, he's strong, he's quick.
Will he bring in any new full-backs? Luke Shaw's coming back from injury and with the spine of the team his focus, I think he'll see how they get on first.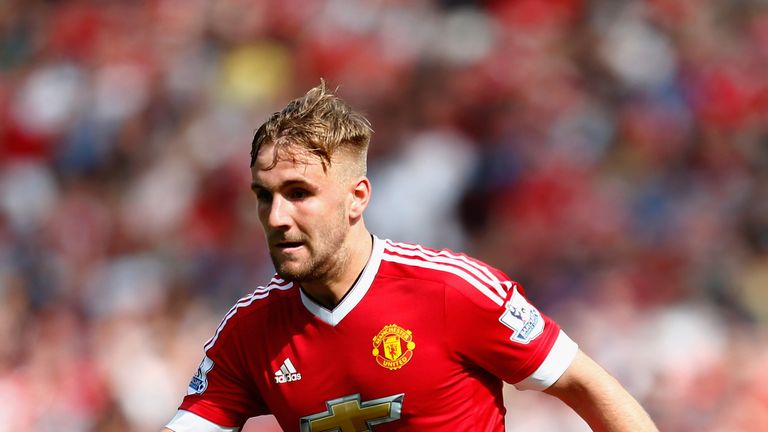 Midfield
When I look at what Mourinho did when he was successful at Chelsea - when he won the league - he had Nemanja Matic sitting, which allowed Cesc Fabregas - who's not too defensively-minded - to get forward and dictate play. I think Mourinho will be thinking the same way; he wants that defensive-minded player to look after the centre-backs and the other player - I'd put Wayne Rooney there at the moment - to get forward.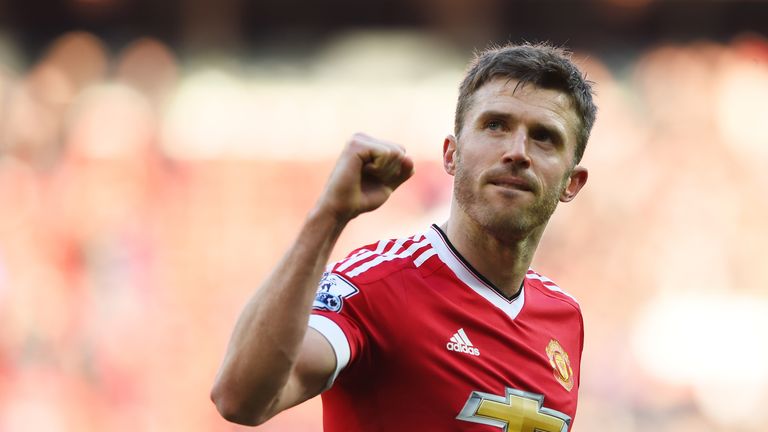 That may change with further signings; I fully expect another one or two to come in. Michael Carrick has just signed a new contract but if you're going to buy a Pogba or a Blaise Matuidi, you're not going to buy them to sit on the bench. 
Manchester United were very possession-based last season and they found teams difficult to break down. Mourinho will want pace in key areas to turn defence into attack much quicker and if they do manage to get a Pogba, that's what they'd get; they're very good running with the ball.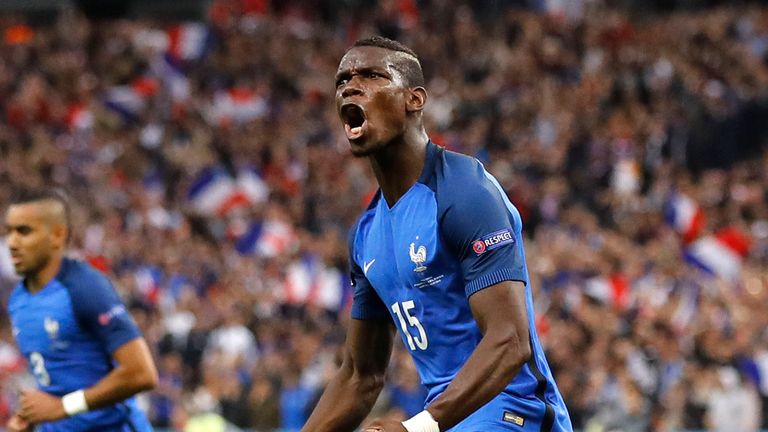 Pogba's a brilliant all-rounder but if United did manage to bring him in, you'd probably want that defensive-minded player like Carrick alongside him. There are lots of options but Mourinho could then push Rooney further forward - he's said he sees him as a '9' or a '10' - and maybe move Mkhitaryan to the right of a forward three behind the frontman.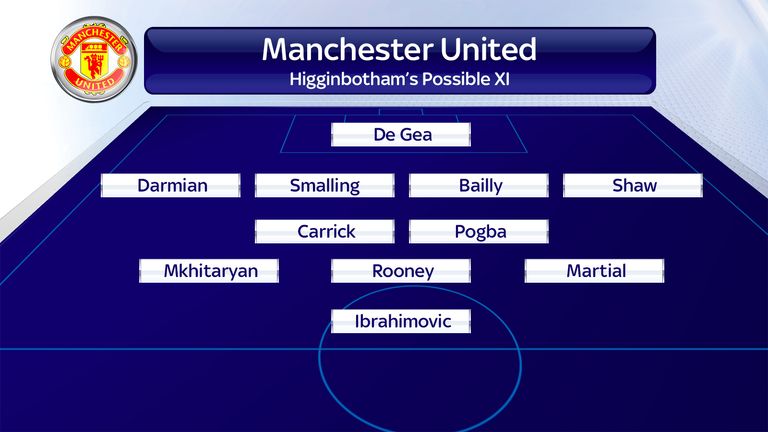 Attack
I think Mkhitaryan brings something in that area that Manchester United have missed for a long time. He's very clever; he can feed players, his passing ability is second to none. He's got pace himself and he's got pace around him.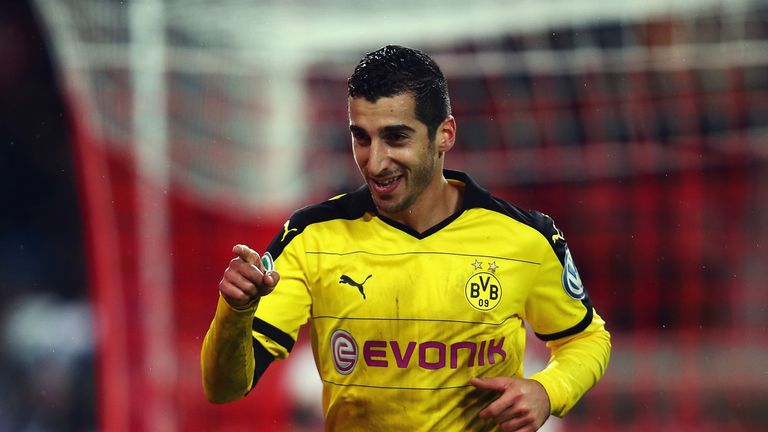 Ibrahimovic has also got a key role to play. If he drops off, Mkhirtaryan is going to find space and he'll bring the wide players in as well. Teams that did well against Manchester United last season kept a very rigid 4-5-1 formation when they were defending but with the movement that Ibrahimovic brings, they're not going to be able to stay in a 4-5-1.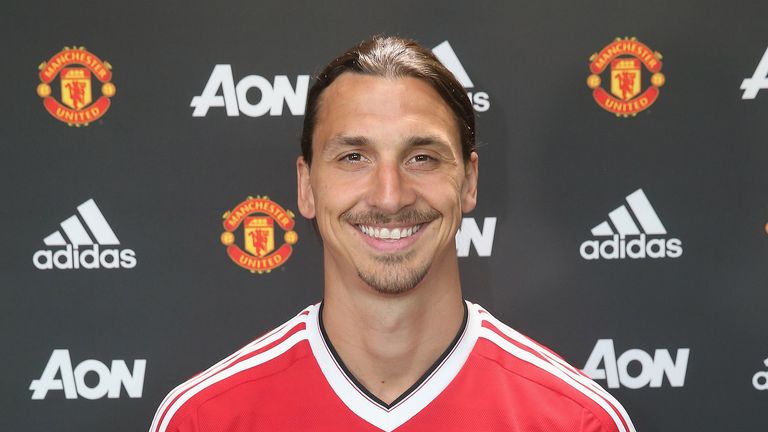 I thought last season that when Man United were attacking, the opposition were able to stay narrow - there was no real fear of anyone getting in behind them - but the know-how and intelligence of Ibrahimovic and Mkhitaryan will give opposition centre-backs huge problems.
Do they go with Ibrahimovic if he drops off? If they do, there could be gaps in behind for Marcus Rashford and Anthony Martial to come into. If they stay deep then Ibrahimovic can get the ball and turn. I think they'll make a huge difference to Rashford and Martial.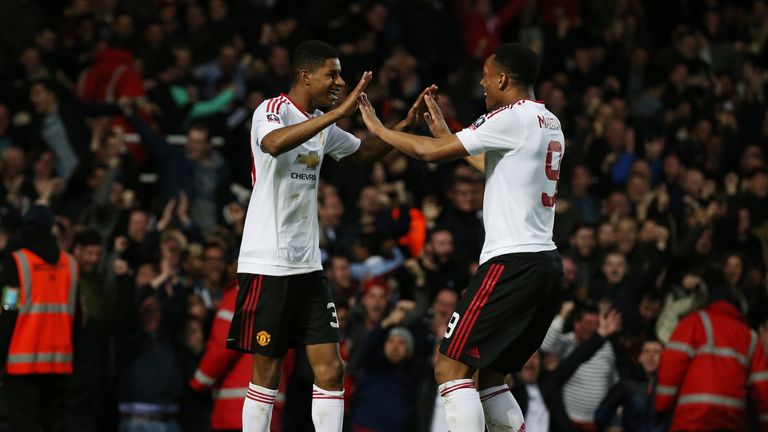 So, can United win the title?
If you look at the teams around them, I don't see why not. Chelsea - with a new manager - are going to be strong, Manchester City - also with a new manager - are going to be strong, but I think it's a level playing field. Mauricio Pochettino did really well at Tottenham last year but I feel Claudio Ranieri will find it difficult to replicate last season's success at Leicester. I think Jose will be quietly confident.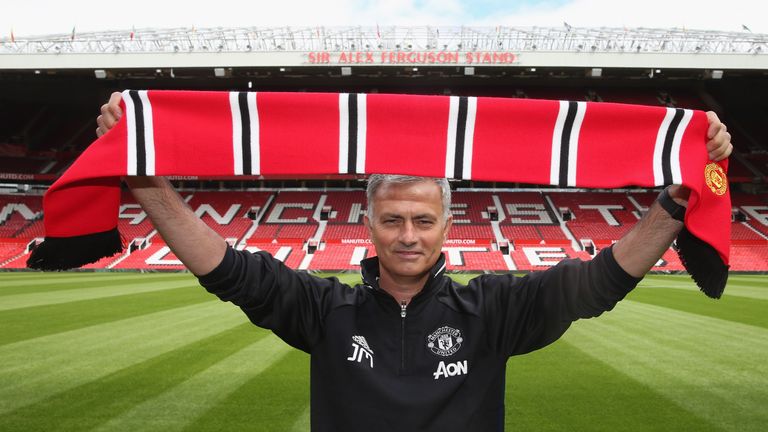 How do you think Manchester United will line up next season and which further signings would you like to see Jose Mourinho make? Leave a comment if you're reading on skysports.com or tweet us @SkyFootball...