From games in the cage to day trips to Thorpe Park, Manchester United's youngsters have become a band of brothers. Former youth coach Paul McGuinness helps explain why it's Jesse Lingard who has paved the way for a wave of academy graduates at Old Trafford...
Since the leap to get out of the way of Marcus Rashford's first Premier League goal against Arsenal and the cross for his second, the sight of Jesse Lingard celebrating alongside Manchester United's newest star has become a familiar one. The two are quite the double act. In April, given the day off by Louis van Gaal, they even went to Thorpe Park together.
"Marcus is a chilled guy, just like every other lad here," said Lingard recently. "Very chilled and very down to earth, and that's something we have at the club. He has to keep his feet on the ground and I've told him that already. We look after the young ones."
That last line by Lingard might appear faintly absurd given his own fledgling career. However, with so many teenagers given their chance at Old Trafford last season, the 23-year-old is indeed closer to a veteran. In fact, having joined United aged seven, he's been on the club's books almost as long as Rashford's been alive.
As a result, it's not necessarily a concerted effort to take the youngster under his wing. For Lingard, the bond between academy graduates is a natural one. Paul McGuinness, the former Manchester United youth-team coach, sees it as the culmination of a long-term attempt to build such relationships at the club's Carrington base.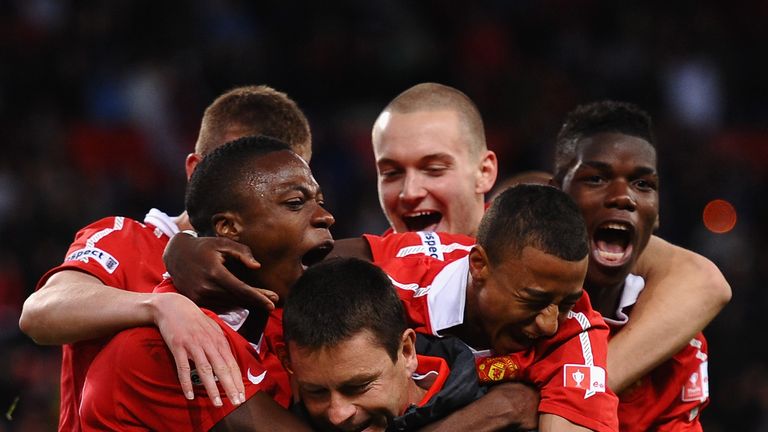 "Jesse is pretty much an established United player," McGuinness tells Sky Sports. "You wouldn't call him a youngster now. He's been at United all the way through the age groups so you'd have to say he's one of the guardians of the United spirit. He's one of the older heads now and is looking after Marcus Rashford and looking after the others.
"That's one of the things we did at United. We'd have 12-year-olds training with 18-year-olds every Monday with a big game in a cage. He'd be a part of that with Paul Pogba and all of the others. It was in effect a big street football game. But the fact that they were all mixing together meant that they became a big band of brothers.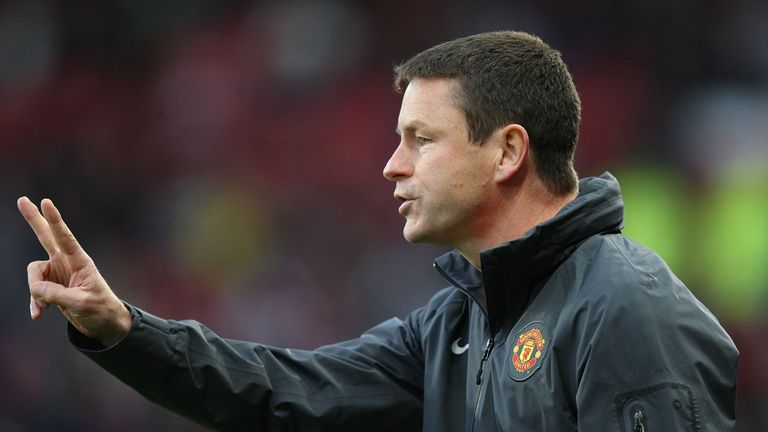 The fact that they were all mixing together meant that they became a big band of brothers.
"So if one of them is in and some of the others are a few years younger, they've already played together and they've already got that feeling. You can see that with Marcus and Jesse. They are probably five years apart but it's as if they're the same age because they've grown up together and been part of the same squad."
Having seen a host of players graduate to the first-team en masse, the link between the senior side and the academy is stronger than it has been for some time. Rashford was even still changing in the Under-21 dressing room at Carrington in the wake of his goalscoring heroics against the Gunners.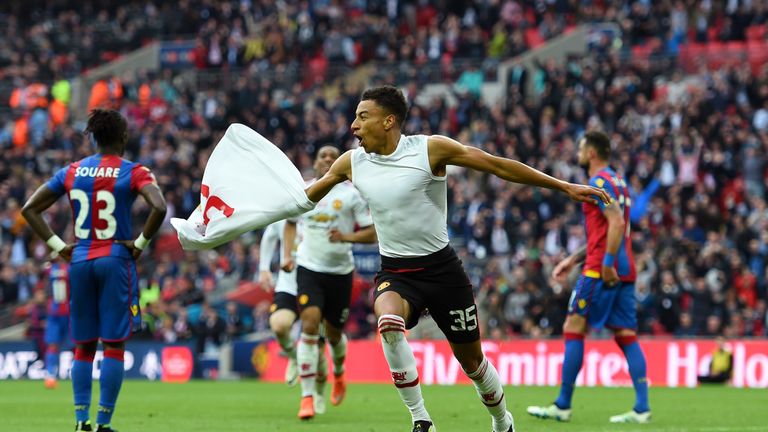 Lingard himself has had his moments too - none more spectacular than his wonderful strike against Crystal Palace to win the FA Cup final in May. A hard worker with the versatility to operate in a number of different positions, he featured 40 times for Van Gaal's team in 2015/16 in what proved to be a breakthrough season.
McGuinness knows him well, having been his coach when United won the FA Youth Cup in 2011 and is not surprised by his success. "I think Jesse is an exciting player with his ability to run with the ball and do something different," he says. "He's very brave, both brave to have the ball and physically brave for his size. He's done exceptionally well, I think."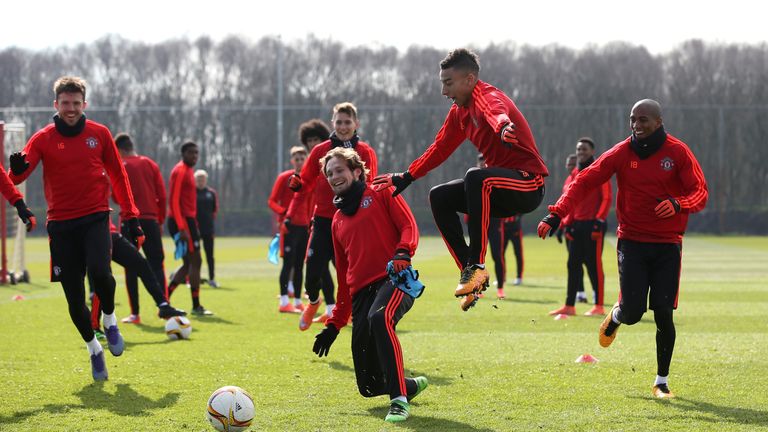 But perhaps a bigger role awaits. Lingard has emerged as the senior figure for a new generation of young talent. He finds himself at the heart of the dressing room, providing the bridge between the first team and the rest. That's just the sort of character incoming coach Jose Mourinho might look to harness given his focus on dressing room unity.
"I'm very club, club, team, team, club, group," said Mourinho last year. "I think everybody has to be ready to sacrifice for the team, to give everything for the team, to think about the team, not to be selfish. This is the way I want a team to be." As one of the 'guardians of the United spirit', it might make Lingard exactly what Mourinho wants a team player to be too.