With Paul Pogba's Man Utd transfer complete, how will they line up under Jose Mourinho?
By Adam Bate
Last Updated: 09/08/16 6:31pm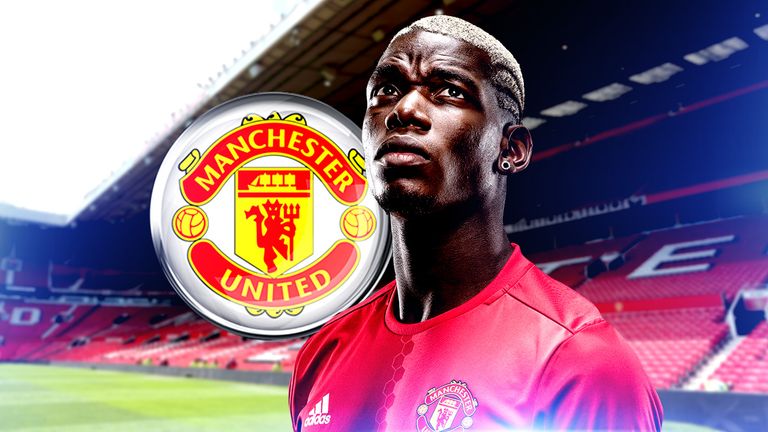 Following the announcement of Paul Pogba's return to Manchester United for £89m, we take a look at how Jose Mourinho's side could shape up this season…
It was at Mourinho's first press conference that he outlined where he was looking to strengthen Manchester United. "We made a nucleus of four positions a priority to give a certain balance to the squad and a push in terms of quality that I want," he explained.
Zlatan Ibrahimovic, Henrik Mkhitaryan and Eric Bailly were already secured. Paul Pogba is now the fourth man, brought back to Old Trafford in a record deal. So with the signings in place, how can we expect Mourinho's Manchester United to line up?
The 4-2-3-1 formation has been the template for Mourinho in winning each of his last two league titles - in Spain with Real Madrid in 2011/12 and more recently with Chelsea in the Premier League in 2014/15.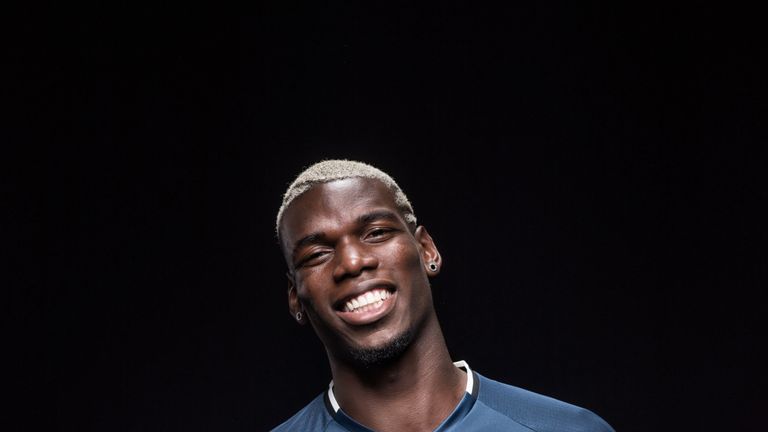 Prior to that there was more room for manoeuvre at Inter, in a league that necessitates tactical flexibility, while he favoured a defensively-minded midfield during his first spell at Chelsea. Such a 4-3-3 would appear to be unlikely given the attacking options at United.
The forthright confirmation that Wayne Rooney will remain as captain obliges Mourinho to at least attempt to get him into the same starting line-up as new arrival Ibrahimovic. Assuming one of the two experienced forwards drops in, that makes a 4-2-3-1 probable.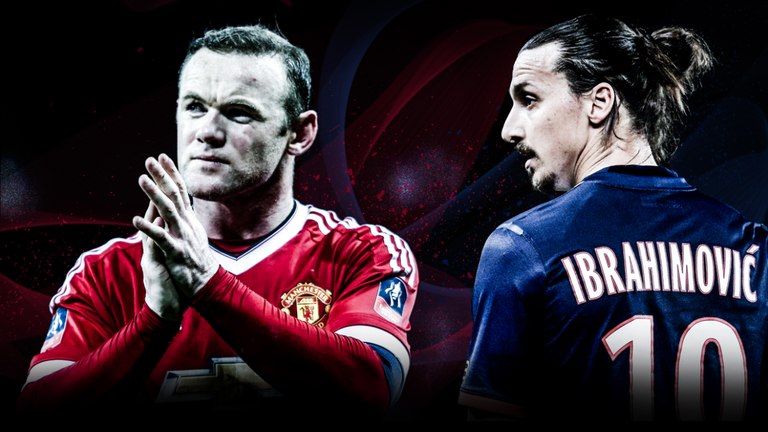 Anthony Martial, who has even switched to the No 11 shirt for the forthcoming campaign, will need to provide pace on the left with the versatile Mkhitaryan most likely to fit in on the right, where he made the majority of his appearance for Borussia Dortmund last season.
Mourinho admits that he favours "specialists not multi-functional players" and rarely rotated at all during Chelsea's run to the title two seasons ago, so it seems certain that he has a clear vision for what role he wants each player to fill.
As a result, it will be particularly interesting to see how Pogba is used in midfield. A natural all-rounder, the Frenchman has been tried in the holding role and as a No 10 but the obvious vacancy for him in this United team would be as a No 8 - the box-to-box midfielder.
That would be better news for Morgan Schneiderlin than Ander Herrera, and might explain why Michael Carrick was quickly offered a new deal at the club. There's still room for a holding midfielder in the squad and Daley Blind cannot count on being Mourinho's man.
In defence, Bailly will be expected to partner Chris Smalling at the heart of the back-line with Luke Shaw having already earned praise from Mourinho for his efforts in pre-season. Matteo Darmian is expected to be the preferred option at right-back.
But it's the alternative solutions that will intrigue supporters. Some are already anticipating problems with a lack of pace up front. Do Rooney and Ibrahimovic really complement each other? If that partnership fails to gel, there are other options for Mourinho.
Memphis Depay has been used as a centre-forward during pre-season. Could there be scope for a more dynamic forward line that includes pace on the wings and in the centre? The adaptability of Martial and Marcus Rashford makes that a real possibility for the new coach.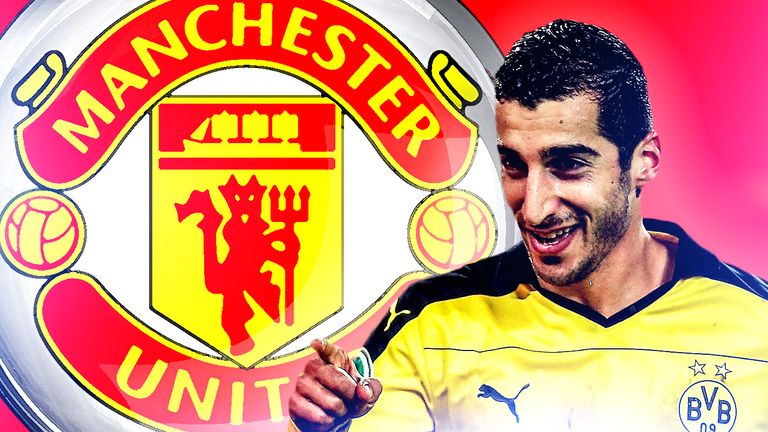 Mkhitaryan gave a glimpse against Wigan that he is very comfortable in the hole and with Mourinho leaving the door open for Juan Mata, it's easy to see those creative types enjoying the movement of a speedy front-three ahead of them. It's a plan B to excite.
However, Mourinho will want a more conservative option at his disposal as well. In particular, he will surely be mindful of the fact that neither Schneiderlin nor Pogba are mere holding midfielders. Both players prefer to put in tackles by pressing their opponents.
While Mourinho did use Cesc Fabregas in a deeper role with some success at Chelsea, he also opted to go with John Obi Mikel and Nemanja Matic when really grinding it out. Indeed, his Chelsea side beat United last year with a midfielder pairing of Matic and Kurt Zouma.
When it comes to the big away games, domestically and in Europe, it would not be a surprise to see Michael Carrick utilised as cover so that Pogba could play alongside Herrera or Schneiderlin in a 4-3-3. That could mean a job share for Rooney or Ibrahimovic in attack.
Ultimately, the options are so plentiful at United that Mourinho will have to rely on multiple combinations and will expect his players to master more than one formation. After all, Sir Alex Ferguson once went 165 games without naming an unchanged starting line-up.
But Mourinho's rotation is more minimalist. It wasn't only defenders Branislav Ivanovic and John Terry who started every game of Chelsea's title-winning season in 2014/15 but also winger Eden Hazard. A settled side will emerge. It just remains to be seen what that will be.