Will Jose Mourinho's impressive home league record continue at Manchester United?
By Adam Bate and Adam Smith
Last Updated: 19/08/16 7:49pm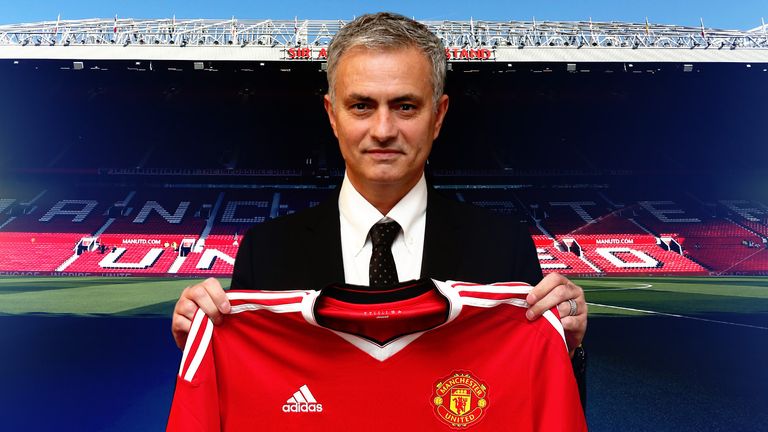 It's one of the most formidable home league records in the history of football but will Jose Mourinho be able to maintain it at Manchester United? We take a look at the numbers behind Mourinho's results on his own patch...
It began in October 2000 with a 2-2 draw with Braga during his brief stint at Benfica. More than a decade and 168 games later, Mourinho had still only lost one home league game.
Even after a difficult end to his time at Chelsea, his career defeats can still be counted on two hands. Here's a detailed look at his record…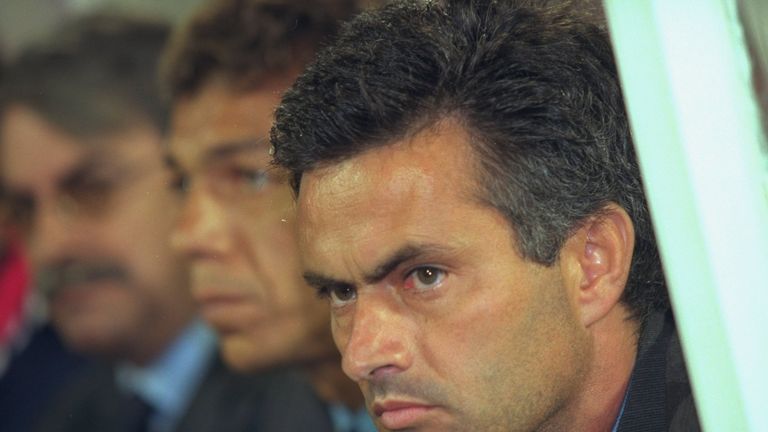 Benfica (4-1-0)
Taking over from Jupp Heynckes just four weeks into the season, Mourinho only took charge of five home league games at Benfica - drawing the first before winning the next four.
It was after the last of these wins, a 3-0 triumph over rivals Sporting, that Mourinho demanded a contract extension. When it was refused, he resigned immediately.
Uniao de Leiria (7-3-0)
Mourinho made a big impression at Leiria and was unbeaten in home leagues games throughout his time at the club, beginning once again with a 2-2 draw, against Santa Clara.
Sporting and Benfica were both held to draws before Mourinho went on a run of six consecutive home wins before quitting Leiria in late January 2002 with the team in third.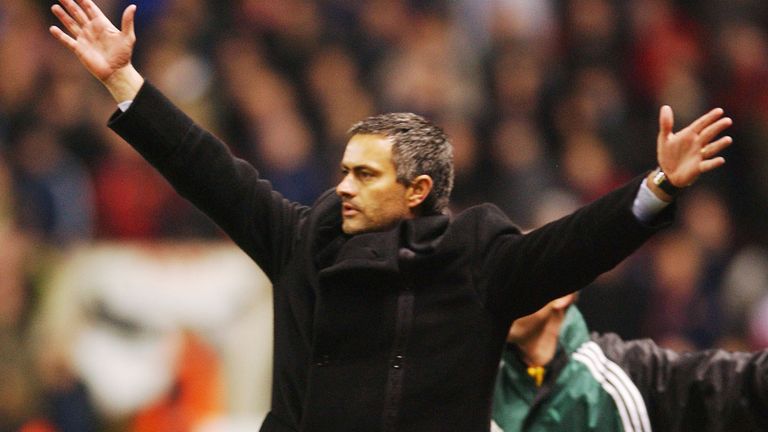 Porto (38-2-1)
Mourinho won his first home game, beating Maritimo 2-1, but he tasted league defeat on home soil for the first time soon after as nine-man Porto lost 3-2 to Beira-Mar.
Not only did that prove his only home league defeat as Porto boss but it was one of only three of his 41 matches that Mourinho didn't win - a win percentage of 93 per cent.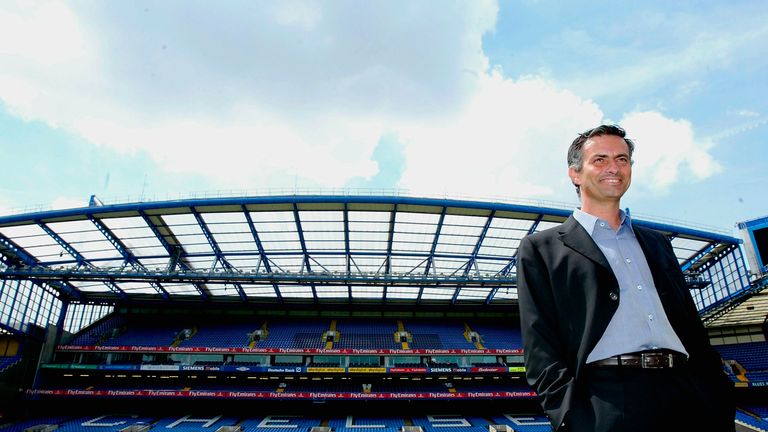 Chelsea (46-14-0)
It was a tough start for Mourinho at Stamford Bridge with Manchester United first up, but Chelsea won that game 1-0. In fact, they conceded only six goals at home that season.
The Blues went unbeaten through each of the next two seasons too before Mourinho bowed out with his record intact following a goalless draw at home to Blackburn in September 2007.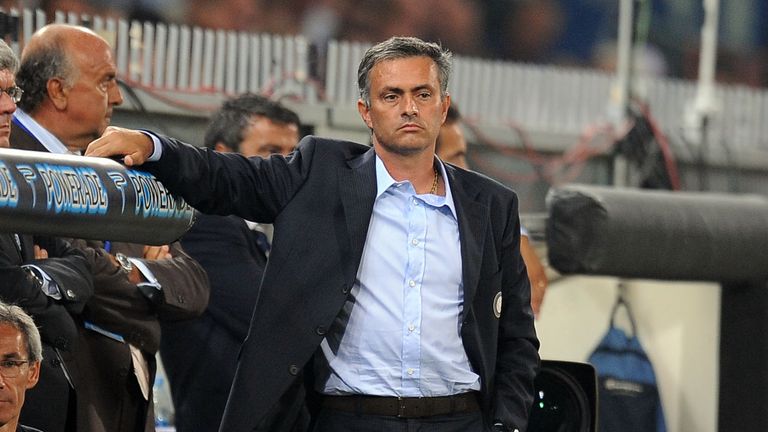 Inter (29-9-0)
Mourinho extended his sequence of unbeaten home games beyond the 100 mark during his two-year stay in Italy, kicking off with a 2-1 win over Catania in 2008.
The Portuguese not only won Serie A in both seasons but also won each home Derby della Madonnina against AC Milan and each home Derby d'Italia against Juventus.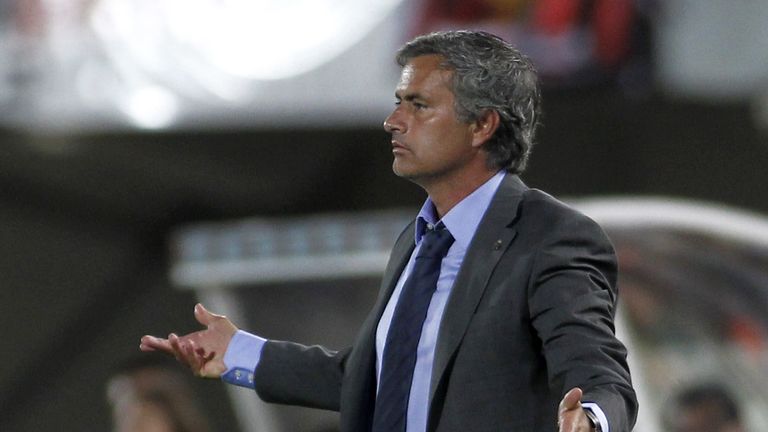 Real Madrid (49-5-3)
Mourinho's unbeaten run finally came to an end after almost 10 years when Real Madrid were beaten 1-0 by Sporting Gijon at the Bernabeu in April 2011.
A second defeat followed soon after but Mourinho maintained his impressive home form - winning 49 out of 57 matches and going unbeaten through the 2012/13 campaign.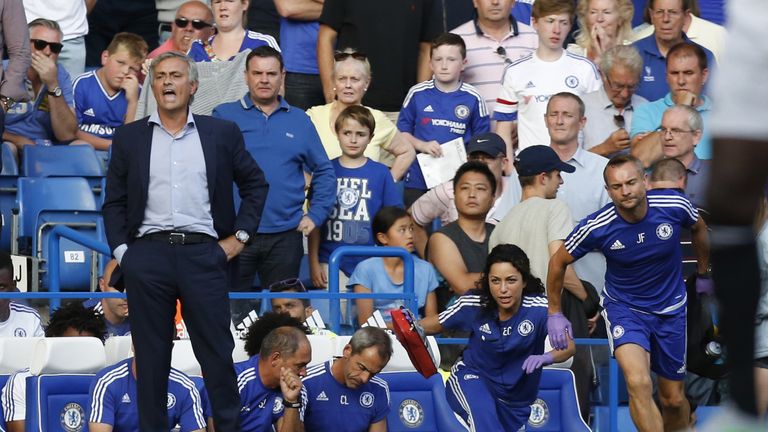 Chelsea (33-8-5)
Mourinho extended his unbeaten home run over both spells as Chelsea boss until his 78th game in charge when lowly Sunderland won 2-1 at Stamford Bridge in April 2014.
Chelsea went unbeaten in west London through 2014/15 before enduring a woeful start to the next season, beaten at home four times before Christmas. The run culminated in Mourinho's sacking.
Total (206-42-9)
Mourinho lost only one of his first 168 home league games and still boasts a home win percentage in excess of 80 per cent, a phenomenal record over such a long period of time.
However, he has now lost four of his last seven, a sequence which Mourinho himself describes as a "disaster". So has the aura gone for good or is another streak set to begin?