Luke Shaw believes Manchester United need to use the "massive" derby victory against Manchester City to start a winning run
Juan Mata's second-half strike at Old Trafford secured United an EFL Cup quarter-final spot and local bragging rights as they bounced back from Sunday's 4-0 defeat at Chelsea.
And Shaw wants to build on the 1-0 win when Burnley visit in the Premier League on Saturday, with the left-back also targeting wins at Fenerbahce and Swansea before the international break.

"It was very important," the 21-year-old said. "We focused on Man City leading up to the game, but we knew how big this game was.
"We saw (Pep) Guardiola said it was like a final and to us that is what it felt like and to get the win was massive.
"I think [it's] a big confidence boost after obviously the disappointing result that we bounced back, got a win and now we need to go on a winning streak I would say."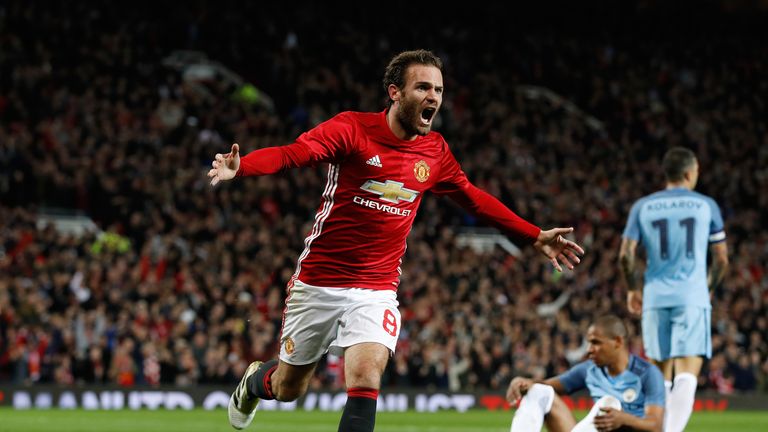 United manager Jose Mourinho used his programme notes to apologise to fans for the humbling at Stamford Bridge and told his players to make amends on the field.
"He said it's all about confidence and the one that gives it their all," Shaw added. "I think at times that's what we did and we defended really well towards the end against City.
"We knew they were going to come and start putting up the centre-backs for the long balls and crosses, but as a unit and as a defensive block I thought we did really well towards the end to keep the win."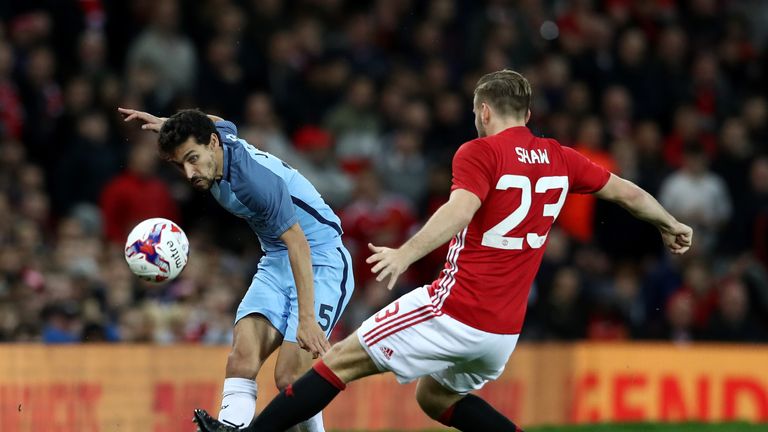 United will now face West Ham in one of two all-Premier League EFL Cup quarter-finals, after the Hammers saw off Chelsea 2-1 at the London Stadium in a clash marred by fan violence.
"It is a positive draw for us and, of course, at home as well - if it was away, it might have been a different story," said Shaw. "Every game is tough but I am really happy to have got West Ham.
"I was hoping for Southampton away because I've haven't been back there yet, but it wasn't to be. I am really happy with the draw."
You can watch Premier League and EFL Cup football, plus England's tour of Bangladesh and the Mexican Grand Prix on Sky Sports. Upgrade now and enjoy six months at half price!