Manchester United's Juan Mata insists there was never any rift with Jose Mourinho
By Lyall Thomas
Last Updated: 01/11/16 8:40am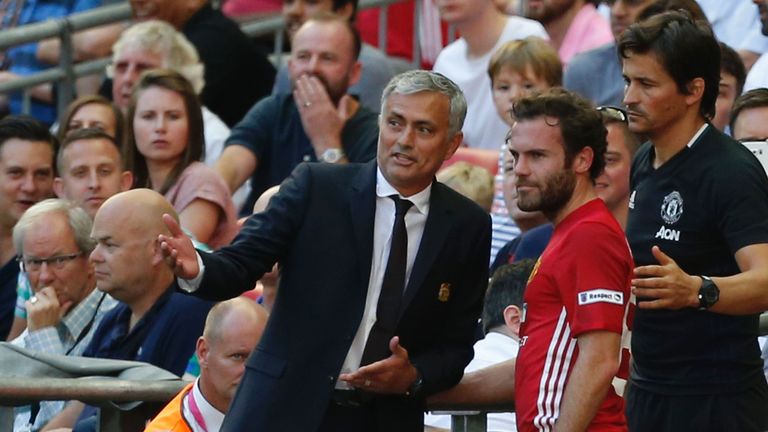 Juan Mata insists "nothing happened" between him and Manchester United manager Jose Mourinho in the past and branded talk of a rift as "lies".
Mata was sold to United by Mourinho when he was manager of Chelsea in 2014, and a string of national newspapers reported an acrimonious break-up.
The midfielder admits even his friends and family were concerned when Mourinho took over at Old Trafford in the summer, but he has become an integral part of the Portuguese's team and insists he is enjoying his football.
"Too many things were said, too many stories were created as well - lies," he said.
"When the manager came in, I was always thinking the same as I have always thought; 'I am going to give my best, and I believe in myself, and I think this can work out'.
"Your family and friends are ringing to know what is going on, but I always told them the same; 'Listen, I am the one that knows what is going on and I know that nothing is going on'.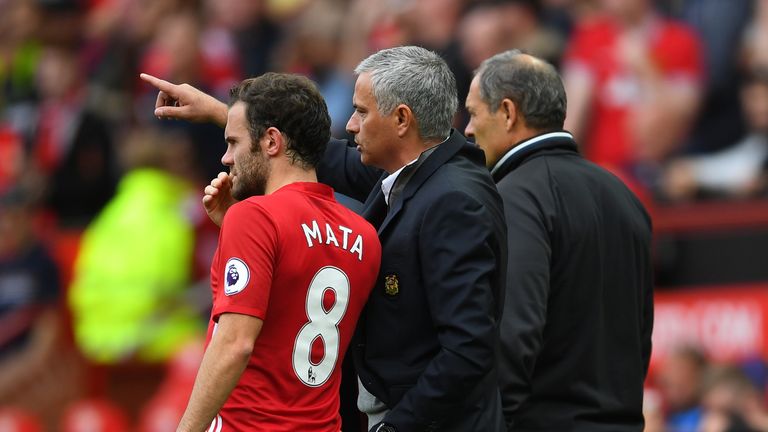 "The truth is nothing happened. I came here to play for Manchester United and that is it. My relationship with the manager is normal. I have said this before and I will say it again; it is a professional relationship.
"He didn't sit down with me, no, but I do feel an important part of this team - I really do. I am happy with the football I am producing now, and that's the most important thing.
"I can say I am enjoying my football right now. Since I came to Manchester United, we had ups and downs, but I always felt an important player under any manager, and I feel important now."