Zlatan Ibrahimovic could not hide his frustration at picking up a yellow card in Manchester United's 3-1 win over Swansea on Sunday, which means he is suspended for the visit of Arsenal in a fortnight.
Ibrahimovic's challenge on Leroy Fer late on in the match at the Liberty Stadium means the Swede will be out of the Premier League clash against Arsene Wenger's side on November 19 at Old Trafford, live on Sky Sports.


The 35-year-old said he was told before arriving in England that the referees were more lenient, and is annoyed that he already has five bookings to his name in domestic competitions.
"I thought in England we play rough. No? That's what I heard. Every time I've tried to play rough I get a yellow card," Ibrahimovic said.
"I don't know why he gave me a yellow card. Maybe I was too tired to hear why, but I sacrifice for the team, and if I need to get a yellow I will take it, I have no problems."
The striker, who scored twice in United's win having gone seven without finding the net, says the goals will come if the chances keep arriving.
"No [I was not worried about the run]. As long as you create the chances, which I have been doing," he added.
"The most important thing is the win, and the goals will come, as long as you create them, you're there and you keep focus, the goals will come, I'm not worried about that.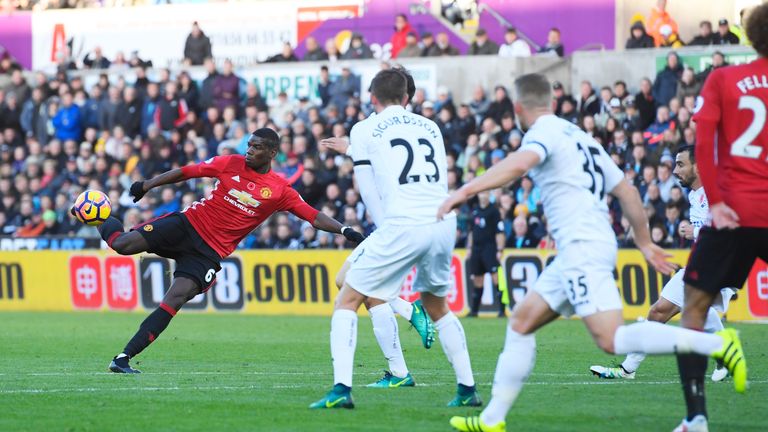 Paul Pogba, who has also come under criticism in recent weeks, opened the scoring with a strike he described as one of the best in his career.
Asked if the goal ranked among his best, the Frenchman said: "I would say yes. I am happy with the performance of the team and the win was the most important thing. If I can score then I am very happy."