Michael Carrick confident Manchester United will have say in Premier League title race
By James Cooper, Sky Sports News HQ
Last Updated: 15/11/16 12:13pm
The accolades, honours and milestones have piled up of late for Michael Carrick, as he clocked up 10 years at Manchester United, broke through the 500 Premier League games barrier and added an FA Cup triumph to his CV.
But such is the positive nature within the 35-year-old there is not a sign of a diminishing appetite as he eyes a sixth Premier League winners' medal this season.
United may be eight points off the Premier League summit, back in sixth, but Carrick firmly believes this season's battle will be a tight one but it's one he certainly wants to have a greater involvement in and the statistics back his claim too.
Speaking exclusively to Sky Sports News HQ, Carrick said: "We want to be at the top challenging. We've had some ups and downs along the way, it's not to say that we've given up on winning things just yet - it's too early for that and we've got too much quality and too much of a good team and squad to give up on anything.
"We just don't feel we've got the results our performances have warranted; we know it can change, we're not up to Christmas yet, there's still so much to play for and we still believe that when it comes near the end and when it counts we'll be right up there."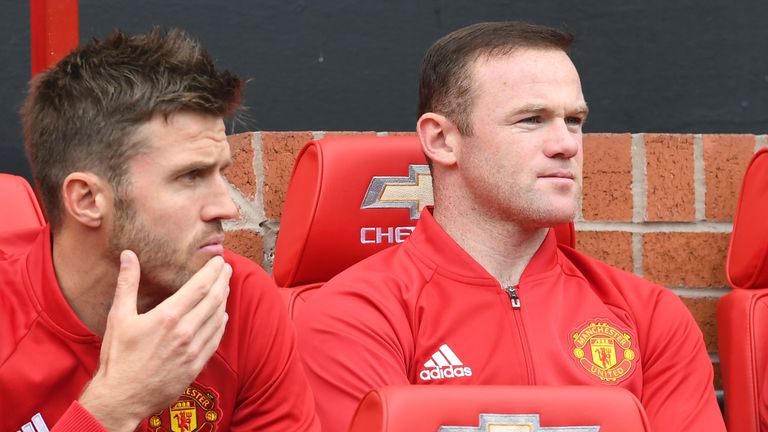 The midfielder has been involved in just six games under Jose Mourinho but boasts a 100 per cent winning record from those games with a pass completion rate of 96 per cent.
Such accuracy and his advancing years have seen comparisons with Italian Andrea Pirlo but, while flattered, Carrick insists he is just trying to get on with his job.
"Some players peak quite early, some players peak late but to compare individuals can be quite tough. I do feel that experience does help and the understanding of the game does help you," Carrick added.
"But at the same time you lose the other attributes that you had maybe when you were younger, because physically sometimes it catches up with you. So at the moment I feel good physically, but to compare with different players can be misleading at times."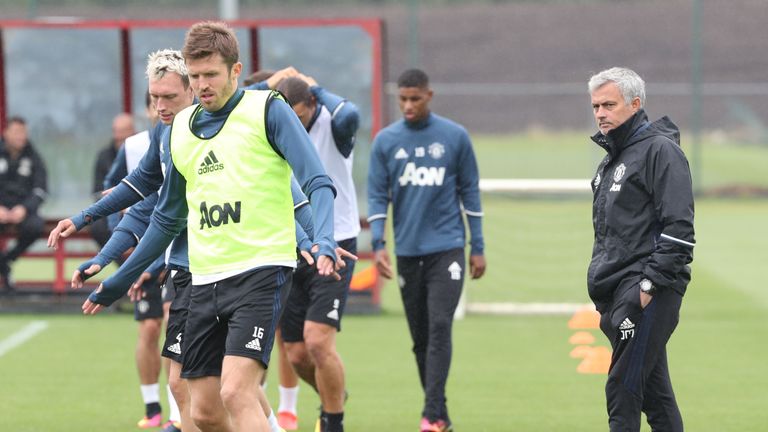 But Carrick, who has been hailed by Mourinho as having a "big understanding of the game" also knows he probably won't be able to play every week and will have to listen to his body more and more.
He said: "I've seen it before, many times, with players who've come through this club and come towards the end of their careers still being able to make such a big contribution.
"It doesn't have to be every week, it doesn't have to be grabbing headlines every week but there's a contribution to be made and I've seen it many times in the time I've been here. Hopefully I've learned from that and I can give my contribution in some sort of way."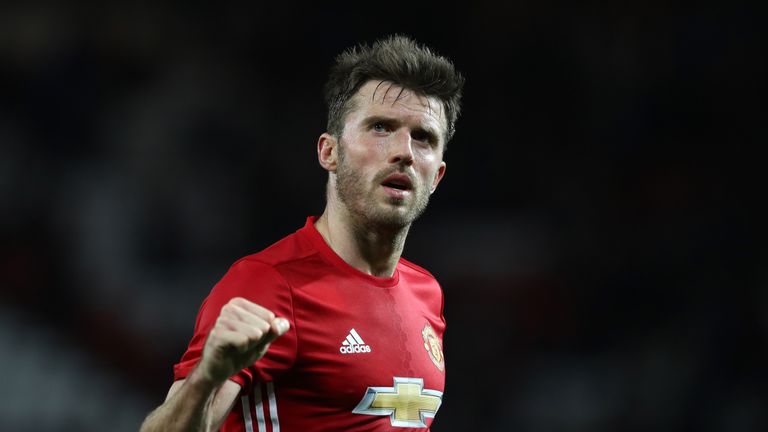 Carrick's age, experience and resume means he's now the elder statesman of the Manchester United dressing room.
Younger players look to the man who has won 34 England caps to give them advice on succeeding in an environment that, while constantly challenging and inspiring, can also be hostile and pressurised - it is a father figure role that United's No 16 is enjoying too.
"It's the way it goes as time ticks by, you end up being the oldest one. I mean I'm not one who goes around shouting and screaming and sort of dictating to the young boys what to do," he continued.
"It's just if I see something I'll try to give them advice, if they come and ask for something I'm always there to speak to and I try to help them because its important."
It is not just a one-way street for the man who's been at Old Trafford for more than a decade, he's looking to the future in more ways than just his own.
Currently in the process of completing his UEFA 'A' License, Carrick has been working with United's youngsters, within the Academy at the Aon Training Centre, and even credits them with improvements in his own game,
Carrick said: "The badges are going alright actually, I'm not far from finishing my 'A' license now. I've been doing a lot of work with the U14s and it's something I really enjoy
"Fitting it in is the biggest problem around schedules and games especially, with having so many games at the moment. I think I've probably improved as a player as well since I've started doing my badges and thinking about the game a bit differently."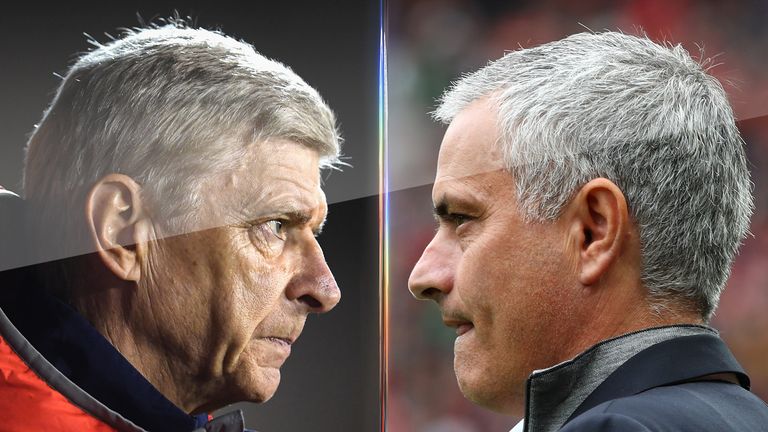 Carrick certainly enjoys playing far more than watching but with Arsenal next up at Old Trafford, one of his fondest days as a spectator was five years ago as United beat the Gunners 8-2.
This time around he's expecting a far tougher game but warning he and his team-mates are yet to reach the consistency expected of them by the fans, the manager and the players themselves.
"Arsenal have got some really good players. When it clicks for them they are a very dangerous team and they've shown in their start to the season how dangerous they can be," he said.
"But I think we can be quite dangerous as well and we probably haven't quite clicked into top gear which, in some ways is a good thing, because we know there's plenty to come. And if we can just hang in there and not be too far away we feel when we do hit top form we'll have a right say in it."
Upgrade to Sky Sports now to watch Man Utd v Arsenal this Saturday and get the first six months half price!