Paul Pogba's 'dab' celebration is being used in France to teach and test students in maths.
The distinctive pose is supposed to form two right-angled triangles and an exam asked students if Pogba's celebration is the perfect 'dab'.
Exercise 5 of the test reads: "Cristiano Ronaldo is jealous of the dab of Paul Pogba, he then tries to demonstrate that he is perfect.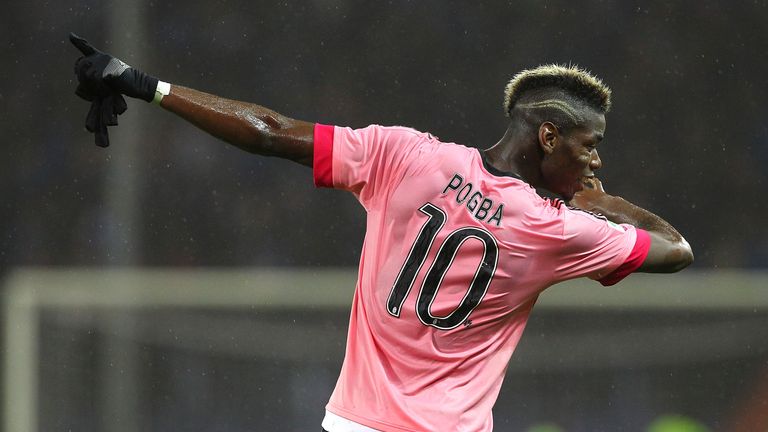 "According to the book 'the Universal Declaration of the Rights of the Dab (DUDDDD)', a dab is perfect if and only if the triangles represented in the figure below are right-angles.
"Is Paul Pogba's dab perfect?"
Pogba spotted the exam on social media and Tweeted: "The dab is useful, am I approved? #maths"


Pogba popularised the 'dab' celebration whilst he was at Juventus in Serie A, while Manchester United team-mate Jesse Lingard has used it since scoring against Newcastle in January.
It has been imported from sports professionals in the USA, who took the dance and pose from the hip-hop music scene.
Upgrade to Sky Sports now to watch Man Utd v Arsenal this Saturday and get the first six months half price!