Jose Mourinho insists Man Utd performance against West Ham no different to previous showing
By Gerard Brand
Last Updated: 01/12/16 11:31am
Manchester United manager Jose Mourinho lauded his players' "beautiful football" but said he is used to seeing his side perform like they did in the 4-1 win over West Ham.
Zlatan Ibrahimovic and Anthony Martial each scored twice in the EFL Cup victory, which sets up a semi-final clash with Hull City in the new year.
Mourinho's side have won at home just twice in the Premier League this season, and drew 1-1 with West Ham on Sunday, but the Portuguese boss says the performance is no different to what they have been producing previously.
"I'm pleased with the goals, because the performance is something we are used to, we are playing very well at home, and this was more of the same," he said.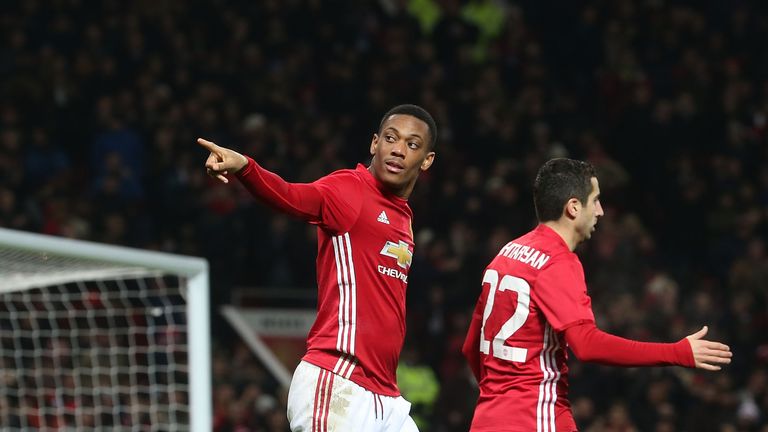 "I think after their goal we had 10 minutes where we felt it deeply, and the players on the pitch couldn't hide that, because West Ham's first shot was the equaliser.
"But in the second half the team got the confidence to play and to win comfortably and playing beautiful attacking football, which is something that the fans like, but we need results.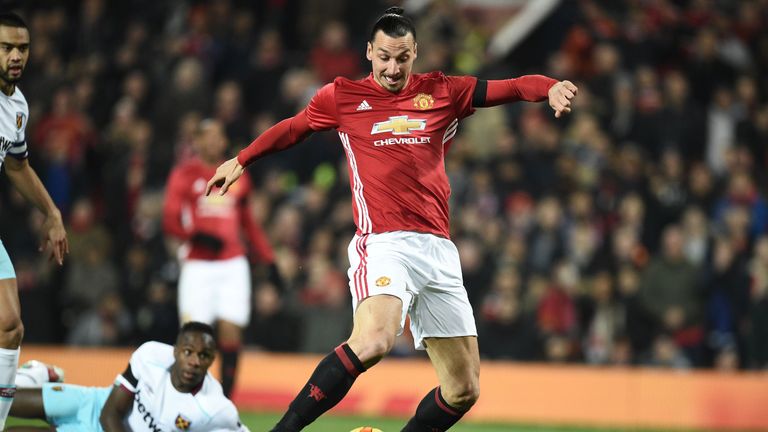 "I told them at half-time that it is not possible to stop playing so well because of a goal. I told them to forget about the goal, 1-1, and that we are playing so, so well that we have to keep comfortable. Forget the undeserved goal.
"In the second half we had the goals, so goals plus performance means the real happiness."
Summer signing Henrikh Mkhitaryan put in a fine show at Old Trafford, assisting the first two goals, and Mourinho insists he is starting to see the Armenian adapt to the side.
"I am so happy today because today was against a Premier League team with Premier League qualities and characteristics, and that showed clearly his evolution," Mourinho said.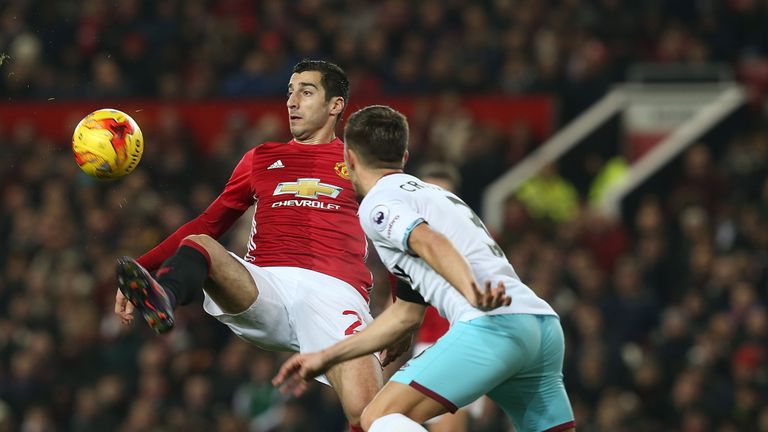 "Today was against a proper difficult team, and Mkhitaryan could perform this way, and we are really happy.
"We know the reason why we bought him, and we were waiting for his adaptation, and it looks like it is coming."
Mourinho, serving a one-match touchline ban for kicking a bottle in the meeting between the two sides on Sunday, was not seen in the stands at Old Trafford, and wouldn't give away his whereabouts for the game.
Asked where he watched the game, Mourinho said; "Secret. I was in contact with the bench, and to be honest yesterday we worked really, really well, and everybody was prepared. On top of that I trust my people, my assistants. I'm really happy with the players.
"I was calm with the draw. If a team arrives here it's because they have put a lot on the competition. I'm sure that Hull City has an amazing memory from Wembley.
"It is something Man Utd is used to, to be back to Wembley on a regular basis."
Upgrade to Sky Sports now and get 12 months half price. Hurry, offer ends December 4th!