Jose Mourinho insists he is not overawed by the challenge of bringing back the glory years to Manchester United.
Mourinho is the third man to try to make United the dominant force they were under Sir Alex Ferguson.
He pits his wits against the man who succeeded Ferguson, David Moyes, on Boxing Day.
And the Portuguese insists that he does feel the Fergie period of glory is an albatross around his neck.
"I don't feel it as a burden, I feel the great history of the club as only positive things and not negative things," Mourinho said.
"The problem is, if you have the conditions to follow that success? Then that's a different story.
"One thing is having Gary Neville, Paul Scholes, David Beckham and Ryan Giggs and Nicky Butt, all those guys 25, 26, 27 years old; it's another thing to have them at 30, 31, 32; another thing it doesn't happen.
"Obviously that plays a part so there are generations and in a certain period when probably David came the situation was not so easy, it was not so easy to go in that winning direction.
"At the same time - and I think this is even more important - the Premier League was changing."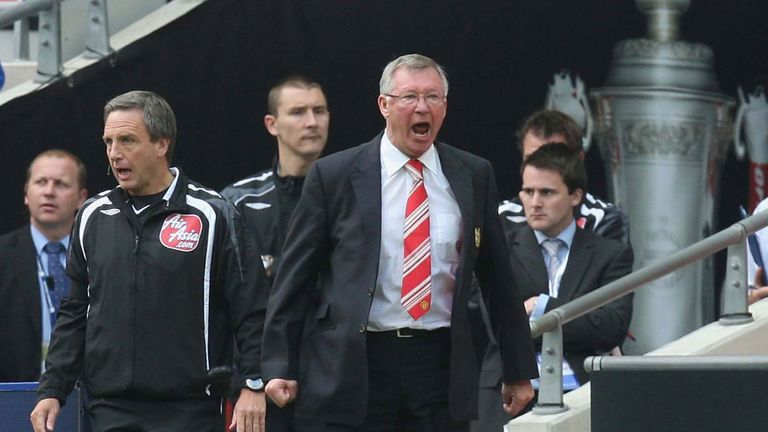 Two years have passed since Moyes last prowled the touchline at a venue where 'the chosen one' banner was hung in his honour upon his hiring.
But he suffered the ignominy of his first firing in April 2014.
It is an experience Mourinho felt only 12 months ago at Chelsea and he believes rebounding from being axed is something every manager has to experience.


"I think a manager that's not sacked is not a manager, or at least is not a good manager," he added. "We have to be sacked.
"I think it was just a bad moment in David's career and he has to do what I did, what we all do, move on and he did that.
"After Manchester United he went to Spain, also a different experience for him, then back to England, back in the Premier League. I think he moved on and this is what we have to do." 

New customer winter madness flash sale: Sky Sports Month Pass for the price of a Week, just £10.99