Marcus Rashford says learning from Zlatan Ibrahimovic has been "invaluable" for himself and other young players at Manchester United.
Ibrahimovic joined United in the summer from Paris Saint-Germain and is the club's leading scorer in the Premier League with 14 goals this season.
In addition to his goals - the 35-year-old scored a late equaliser against Liverpool on Sunday - Ibrahimovic also brings a wealth of experience, having won titles with Ajax, Juventus, Barcelona, both Milan clubs and PSG.
Speaking at a Nike event in Germany, which was streamed live on skysports.com, Rashford, 19, explained why Ibrahimovic's arrival at Old Trafford has been so significant.
"For the young players to see his character and the way he approaches every game is invaluable," he said. "Some players can't bring that when they move clubs.
"We have to try to learn from him while he is here and take what we can from his game."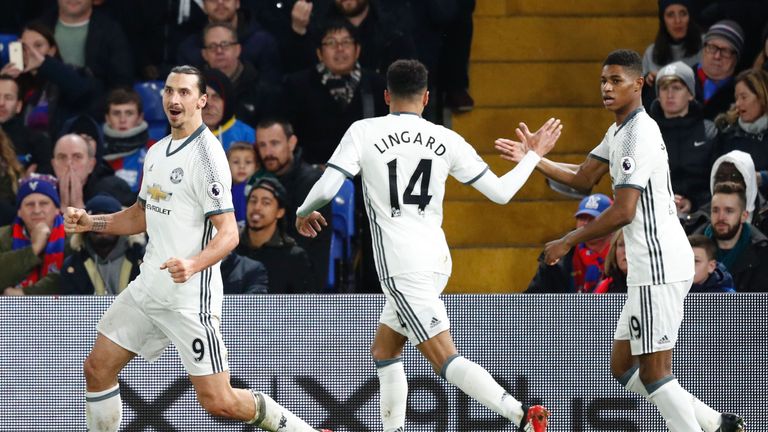 Rashford has made 16 appearances for United in the Premier League this season, scoring three goals.
He says along with Ibrahimovic, Wayne Rooney is the best player he has played alongside.
"Zlatan and Rooney are the two that stand out," he said.
"I grew up watching Rooney play week in, week out at Old Trafford, so those are the two that you look at and try to emulate."
The new Hypervenom will be available from Nike.com from January 30.