Manchester United captain Wayne Rooney believes the club have finally found the right manager in Jose Mourinho since the departure of Sir Alex Ferguson, and says success will come at Old Trafford.
Since Ferguson retired in 2013, United have overseen the appointments and subsequent sackings of David Moyes and Louis van Gaal, as well as the hiring of incumbent boss Mourinho all in the space of four seasons.
For Rooney though, such managerial changes are just part and parcel of the modern game, but feels the club have at last hired the right manager to follow in Ferguson's footsteps.
"I think that's part of football," said Rooney.
"Obviously Manchester United have had the stability of Sir Alex over the 26 years before, and I think over the last three or four years what they've been doing is trying to find the right one. And I believe they've found him [in Mourinho].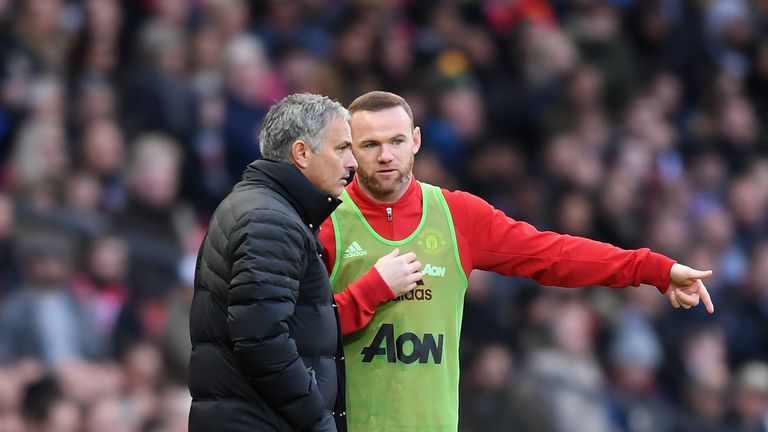 "Just working every day and seeing how he [Mourinho] wants to work, how he is setting the team up. There's successes around the corner."
Rooney came off the bench in United's EFL Cup semi-final second leg 2-1 loss at Hull on Thursday, a defeat which brought an end to the club's 17-match unbeaten run.
The England captain is in line to start Sunday's FA Cup fourth round tie with Wigan at Old Trafford and became United's all-time top scorer last week with a free-kick at Stoke.
Having joined United for £30m from Everton in 2004, Rooney has gone on to win five Premier League titles, two League Cups, one FA Cup and one Champions League, and has revealed he is aiming for more under Mourinho.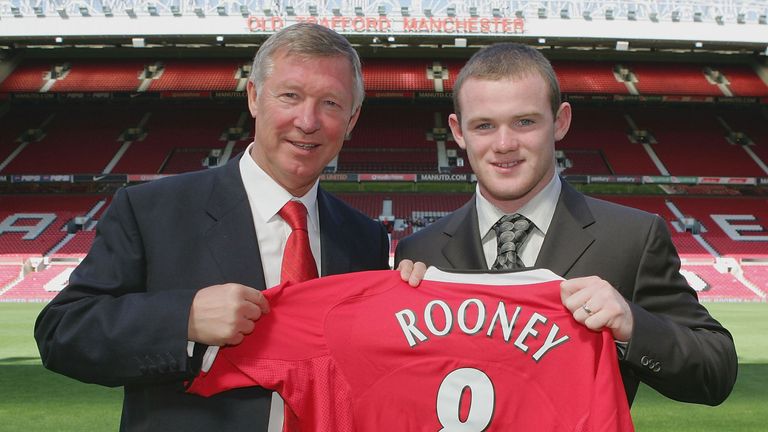 "I joined this club, I said at the time, to play Champions League football and obviously Sir Alex was the reason I joined the club," Rooney added.
"I wanted to obviously win trophies and I've done that since I've been here.
"When I first joined the club, I think Gary Neville and Scholesy [Paul Scholes] were on like four Premier League titles and I remember sitting there thinking 'they've won four Premier Leagues, that's crazy'.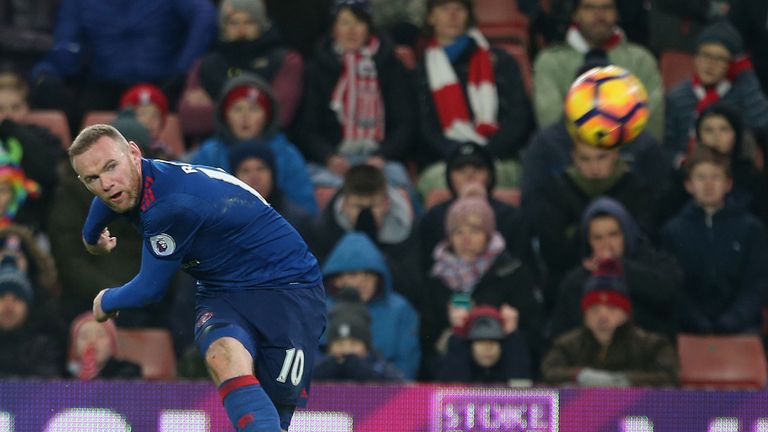 "Then, obviously, now I've won five. I'm sure the likes of Rashford coming into the dressing room, they're probably looking at the likes of me and Michael Carrick thinking 'they've won five Premier League titles'. That's the aim, that's what you want to get to.
"He'll have his time and I'm sure if he keeps doing the right things, going the way he is, then he'll be a great player for this club and hopefully in 10 or whatever years more time he'll be close to the record."