Henrikh Mkhitaryan insists there is more to come from himself and fellow Manchester United summer signing Paul Pogba.
The Armenia international, a £26m arrival from Borussia Dortmund, has worked his way into Jose Mourinho's first-team plans, starting United's last five Premier League matches.


It marks a stark change in fortunes for Mkhitaryan, who was substituted at half-time of United's 2-1 derby defeat to Manchester City in September and did not start a league game again until December 4.
United face Leicester live on Sky Sports on Nissan Super Sunday, and speaking ahead of the game, the attacker said a positive mental attitude helped him through the difficult times.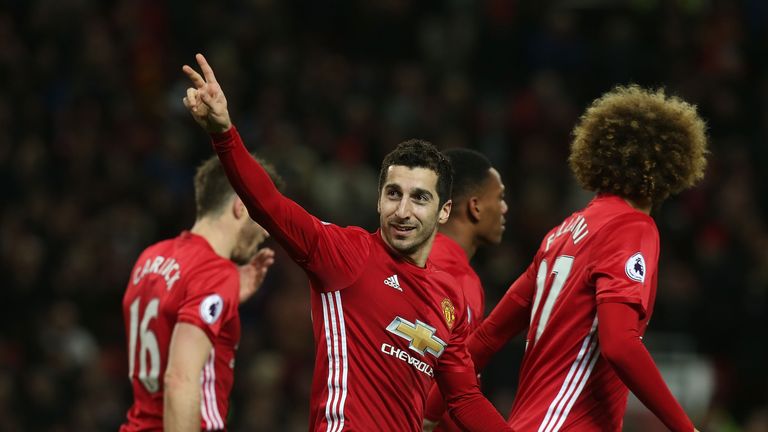 "I really enjoy my life in Manchester, my training, my games, everything," Mkhitaryan told Sky Sports News HQ. "I have settled very well and I'm working very hard to get better because I know I can do more.
"Coming to Manchester, maybe I didn't show all my potential but in every game I'm trying to do my best because it's very important for me, the fans and the club. Maybe in some games it doesn't work, but I still keep working and trying to improve.
"You cannot always have good times in your life. Sometimes you have black days and maybe I wasn't expecting that but I was ready because I had such a situation in Dortmund already.
"Everything comes from your mind. You have to push yourself to get things going in your direction. If you are stubborn, nothing will help. If you are sad, nothing will help. You have to keep positive and to work very well for your next chance.
"The players are very friendly and you can settle very quickly here because everyone tries to help you. The club tries to find solutions if you have any problems so I think coming here after just one or two months I already felt I was part of Manchester."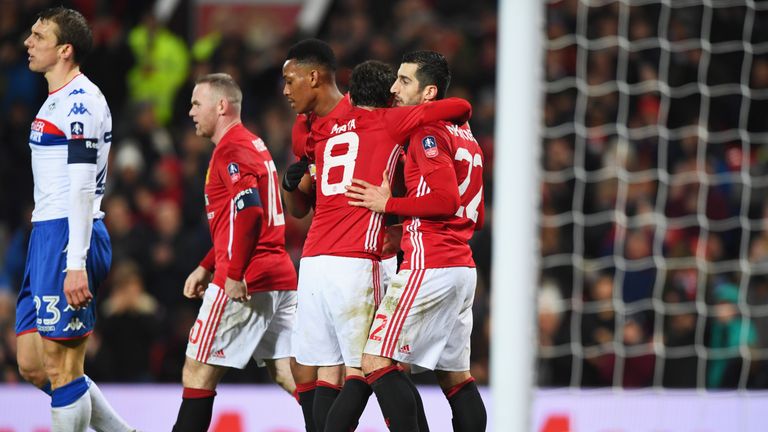 Mkhitaryan was one of four big-name signings in Mourinho's first summer at the club, alongside Zlatan Ibrahimovic, Eric Bailly and Pogba.
Former PSG striker Ibrahimovic has starred up front for United, scoring 19 league goals this season, while Bailly has established himself as a first-choice centre-back since arriving from Villarreal.
But Pogba's transition from Juventus has not been quite so smooth and Mkhitaryan believes some critics are expecting too much too soon.
"He has a very big potential and I know he is able to do it much better because he is able to do it and he has showed us quite a lot," Mkhitaryan added.
"He needs a little bit more time to adapt because it's not very easy to be worth £89m.
"For him, it is a little bit hard because he is still 23 years old and maybe he is thinking he needs to do more than he's doing but I know with the manager he is going to find the solution to solve it and he's trying to do it already.
"Maybe people are waiting for something extraordinary from him, some miracles, but everyone has to know he's a football player, a human being, so he just has to play the way he can play and he will do better."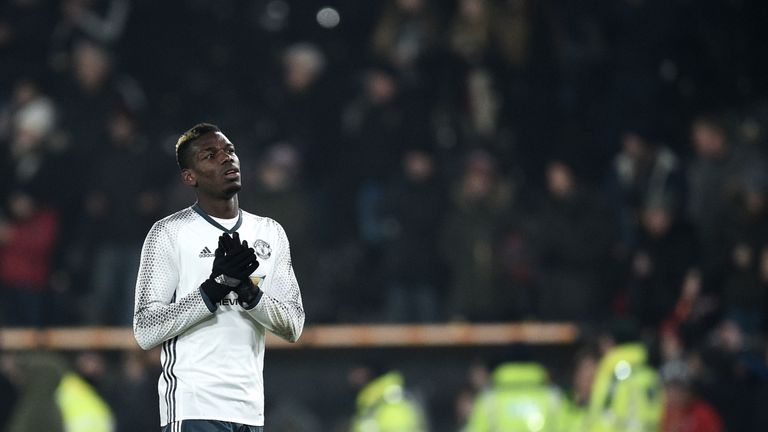 A trip to Leicester presents a very different challenge for United this season, with the defending Premier League champions in 16th place, two points off relegation, but Mkhitaryan expects a tough test despite their lowly league position.
"Everyone was impressed last season but this is football," he continued. "They were ready to fight, ready to win and they won the title.
"This year is a little bit difficult for them because it is always easy to win the league but it is difficult to keep it.
"Maybe they have some problems, maybe they are already a little bit relaxed so they are not in the best position for themselves.
"It doesn't matter which position they are in now, they are going to play every game as a final because they are in a dangerous position. Sunday will be a big fight, a big battle, so we have to be ready for that."
Grab a NOW TV Sky Sports Day Pass and watch the top of the table clash, Chelsea v Arsenal, for just £6.99. No contract