Jose Mourinho defended Juan Mata's tackle on Jamie Vardy during Manchester United's 3-0 win over Leicester at the King Power Stadium on Sunday.
Mata, who went on to score United's third, was cautioned for a late lunge on Vardy which Sky Sports' co-commentator for the game Gary Neville described as 'not a great challenge' and 'borderline' in terms of a red card being shown.
However, Mourinho, who has bemoaned decisions going against his side all season, defended the challenge.
"I have to look on TV but if I compare that with what (Claudio) Bravo did to (Wayne) Rooney in the Man City game, if I compare it with what (Oumar) Niasse did in the last game there's no possible point of comparison," Mourinho told Sky Sports.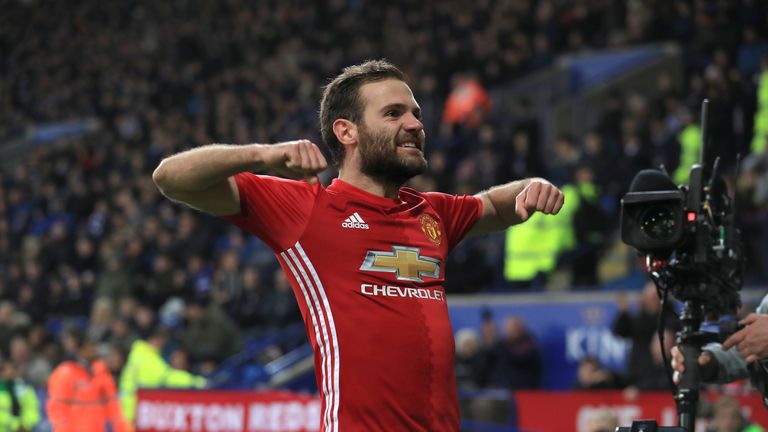 "Let's try to go for what it is and what it isn't because during the season everything really is going against us.
"And if today is a doubtful decision it's probably one of the few where we were not punished by a bad decision."
United made three changes to the side that were held by Hull in midweek, with Mourinho deploying a flat 4-2-2.
However, the United manager reverted back to a 4-2-3-1 formation with Henrikh Mkhitaryan deployed in the No 10 position and the move paid dividends, with the Armenia international grabbing the first goal.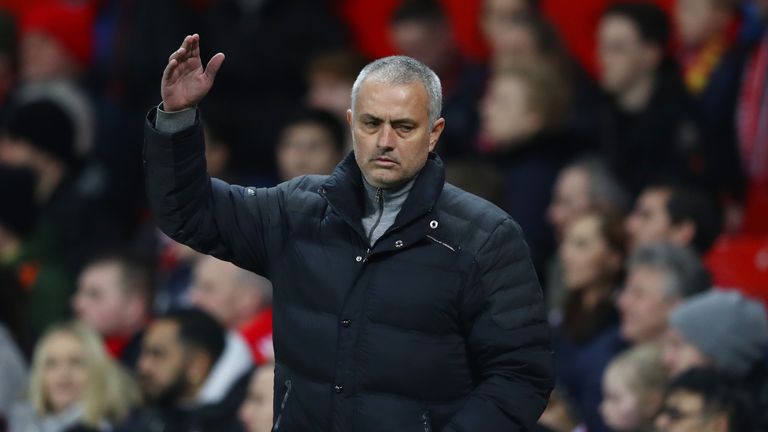 "We went to 4-4-2, the same system that they played," Mourinho said. "We tried not to give Wes Morgan and Robert Huth two against one with Zlatan Ibrahimovic.
"We tried to give more freedom to Zlatan with Marcus Rashford there. We were fine, we were quite stable in the game but without the quality of possession we normally have and the control of the game we normally have.
"Then we changed and we started finding more spaces. Then the first goal came and when the first goal comes everything is easier for us."
United, who added goals through Ibrahimovic and Mata to complete a comfortable win, moved to within a point of the top five after Sunday's comfortable win which extended their unbeaten Premier League run to 15 matches.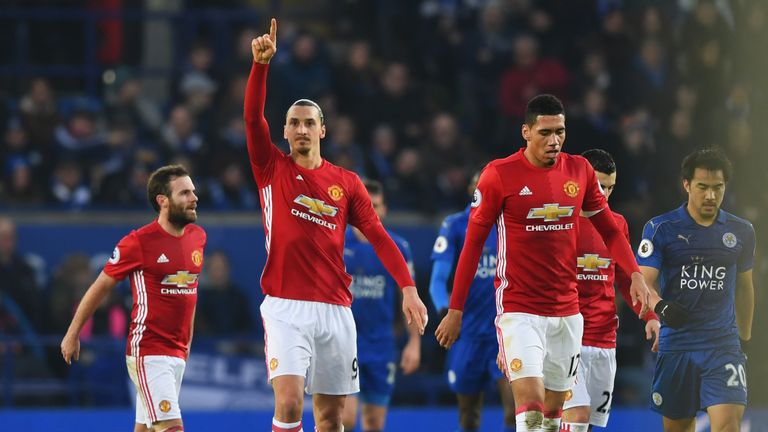 With Liverpool and Arsenal both suffering defeats United are firmly in the race for Champions League qualification but Mourinho insists he is focused on his team and not their rivals.
"I don't look to rivals," Mourinho added. "I look to ourselves.
"We are still in the same position but I think we are still a bit closer to the others so we keep fighting."