Manchester United boss Jose Mourinho says he is convinced Zlatan Ibrahimovic will stay at the club, and joked that fans should "go to the door of his house" to convince him.
Ibrahimovic produced a superb performance in the EFL Cup final win over Southampton to fire his side to victory with his 25th and 26th goals of the season
The 35-year-old has emphatically silenced those who doubted his ability to adapt to English football and Mourinho is desperate keep hold of his first-choice striker, whose contract with United expires at the end of the current campaign.
"I never beg for a player to sign a contract," Mourinho said. "I never beg for a player to play for me.
"One day, Zlatan decided to [leave me and Inter Milan to join) Barcelona, I was very sad, but I did nothing to try to stop him to go, so I don't beg for players.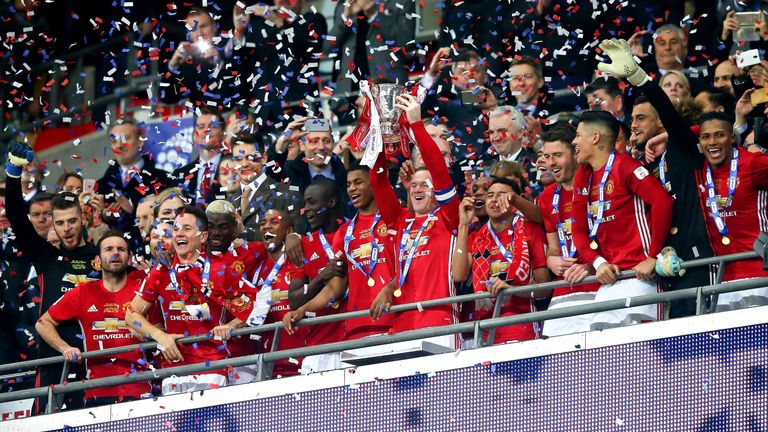 "But, if needed, maybe United fans can go to the door of his house, and stay there all night, if needed. We all want, and believe, that he is going to stay another season."
Mourinho also praised Southampton for helping to provide a "beautiful final".
United held off a spirited fightback from the Saints to triumph 3-2 at Wembley as Mourinho claimed his first major silverware at the club.


Two Manolo Gabbiadini goals either side of half-time cancelled out strikes from Ibrahimovic and Jesse Lingard, only for the Swede to head home three minutes from time to secure victory for the Old Trafford club.
Mourinho admits his side rode their luck at times during the match and expressed his sympathy for losing manager Claude Puel.
"First of all, the man that just left table [Southampton manager Claude Puel] has a reason to be really sad and disappointed," said Mourinho.
"His team did fantastic work, deserved extra-time, and to lose in the 87th minute gives very little time to try to react.
"It's a bit unfair for them. They gave us a beautiful final, a beautiful match.
"I'm obviously very happy with the victory, with the fact that I did it four times, the same as Mr Clough, and with a chance to win for a fifth time.
"The game was broken at 2-2. We were lucky to be 2-0 (up). Then 2-1 changed completely the direction of the game. Obviously the 2-2: a phenomenal goal.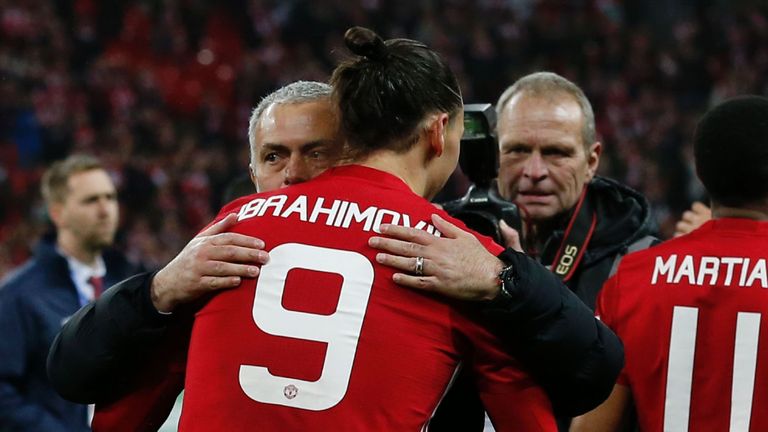 "Technically it's such a difficult shot. Then the game is broken."
Mourinho appeared subdued after the final whistle and largely avoided celebrating with his players.
"It's one of these finals that I don't like," he said. "I like the finals like before, Chelsea-Manchester United, Chelsea-Arsenal, Chelsea-Liverpool, Chelsea-Tottenham.
"These are the finals I like, because you are not the favourite; you don't have more responsibility on your shoulder. This game is tricky, it's a tricky final."
New customers: Grab a NOW TV Sky Sports Month Pass for £20pm for the first 2 months and catch a blockbuster period of live Sky Sports action. No contract.