Bastian Schweinsteiger tried "everything" to force himself into contention at Manchester United under Jose Mourinho, according to Germany head coach Joachim Low.
The 32-year-old, who only made four United appearances this season, joined Chicago Fire on Tuesday and is set to be one of the 10 highest-paid players in the MLS.
After featuring heavily in his debut season under Louis van Gaal, following his move from Bayern Munich in the summer of 2015, Schweinsteiger was immediately deemed surplus to requirements by Mourinho and forced to train away from the first-team squad.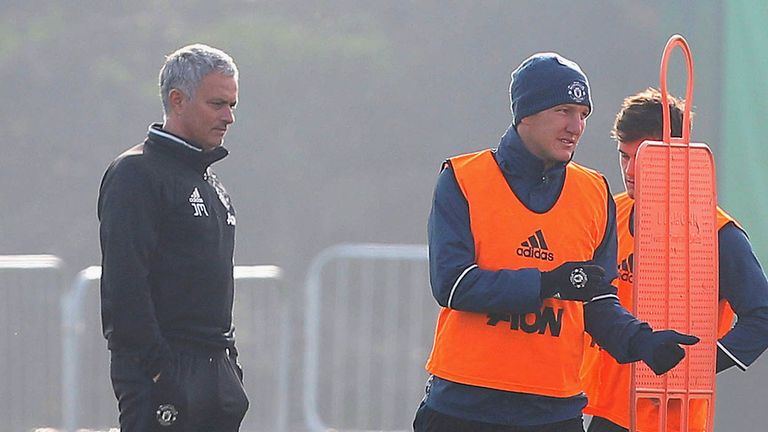 Schweinsteiger stayed professional in difficult circumstances and Mourinho relented before Christmas, allowing him to resume training with the first team.
"We spoke some weeks ago," Low said of the former Germany captain, who made 121 appearances before retiring last year.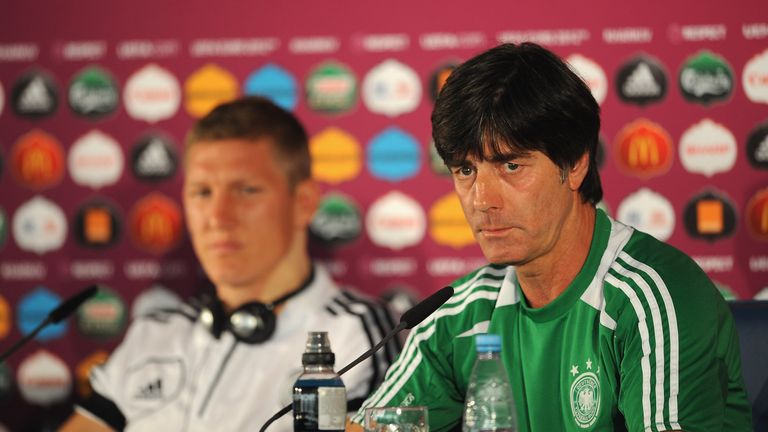 "He said that in training he has given everything he has got, he has shown the coach what he can do and for a while there was some light on the horizon.
"But at the end of the day it seems like it was just not to be in Man Utd, so he has chosen to join a club in a big city, which he quite likes because big cities give him a certain degree of anonymity which he also enjoys.
"Like I said, he trained very well and sometimes the team themselves will have wished for him to help the team.
"I have seen some Man United games where they could have well done with a central midfielder, a kind of chief organiser in midfield, who puts things right.
"But the USA will give him a new experience and he certainly has my blessing."
Sky customers can now upgrade to Sky Sports and get 12 months for just £18 per month. Upgrade now!