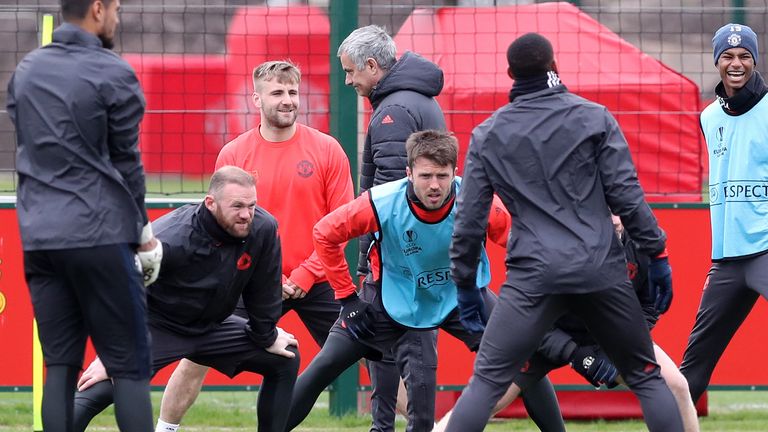 Wayne Rooney has not been included in Manchester United's squad for their Europa League quarter-final clash against Anderlecht because he is not yet fully fit.
United manager Jose Mourinho told the media on Wednesday that Rooney was still struggling with an ankle problem.
Asked about Rooney ahead of the match, Mourinho said: "He's not confident, he's not happy, he has bad feelings with his ankle and is not ready to play.
"Let's see for the weekend or for the next week.
"We don't have many players. We need everyone with the minimum of conditions to play - to try and be available - but for tomorrow, no."
United's all-time leading goalscorer has struggled with injuries and illness in 2017 but trained with the rest of the squad at Carrington on Wednesday morning.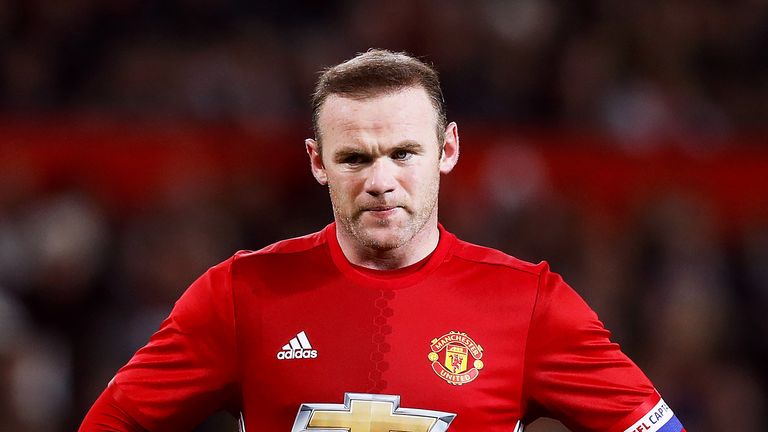 The 31-year-old is contracted to United until 2019 but has made just one Premier League start this year.
Juan Mata, Phil Jones and Chris Smalling are also out of Thursday's first leg in Belgium, where Mourinho says United need to play at their "best level" to get a positive result.
United have another massive game on Sunday against Premier League leaders Chelsea, and Mourinho also said that he will continue to pick full-strength sides for domestic fixtures.
However, he said he may rest players ahead of European ties if a top four finish becomes impossible.
"When it's mathematically very possible to finish in the top four, if we play against Chelsea with the second team, you would kill me and the football country would kill me," Mourinho told the media.
"Because, while it's mathematically possible there's no reason not to try, so we have to try with the risks you're speaking about.
"But if, in a certain moment of the season, we have no chances to get in the top four and we're still in the Europa League, then there's a reason nobody can deny or criticise because then, if we have only the Europa League, we have to focus on the Europa League.
"Lets go to the scenario that we have to play in one week Tottenham (May 14), Southampton (May 17), Crystal Palace (May 21) and then (maybe) the Europa League final.
"If we have no chances in the Premier League, everybody has to accept that we just focus on the Europa League."
Sky customers can now upgrade to Sky Sports and get 12 months for just £18 per month. Upgrade now!