Jose Mourinho says Manchester United 'totally controlled' Chelsea during 2-0 win
By Oliver Yew
Last Updated: 17/04/17 1:00pm
Manchester United boss Jose Mourinho praised his side's tactical display in their 2-0 win over Chelsea, insisting they "totally controlled" the Premier League leaders.
Goals at the start of either half from Marcus Rashford and Ander Herrera condemned Mourinho's former side to their second defeat in four games.
Mourinho set his team up in a similar way when United fell to a 1-0 defeat at Stamford Bridge in the FA Cup last month after being reduced to 10 men following Herrera's red card.
When asked what made him go with counter-attacking tactics, Mourinho told Sky Sports: "The same thing that made me go to Stamford Bridge in the FA Cup with the same tactics. Maybe we didn't rest [players] we just chose the team that we thought was the best team.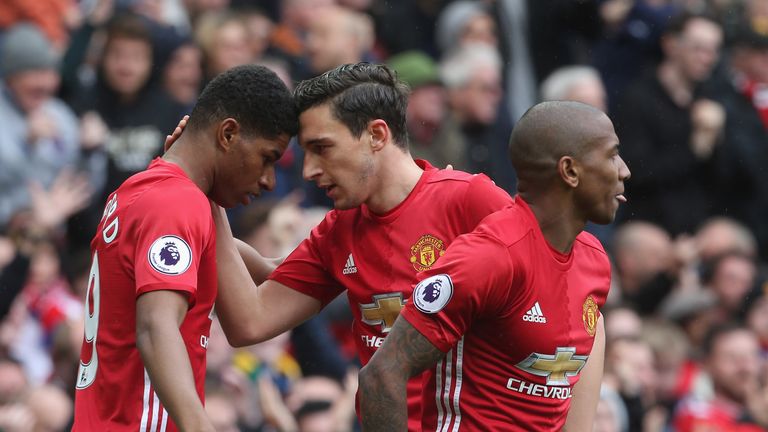 "That game was totally controlled when we played with 11 players, and only the decision that made us play with 10 players gave Chelsea a chance to be dominant.
"We knew that playing this way would be very difficult for them."
And Mourinho was adamant that his side, and not Chelsea, would be playing in an FA Cup semi-final this weekend had they played with 11 men for the full 90 minutes at Stamford Bridge last month.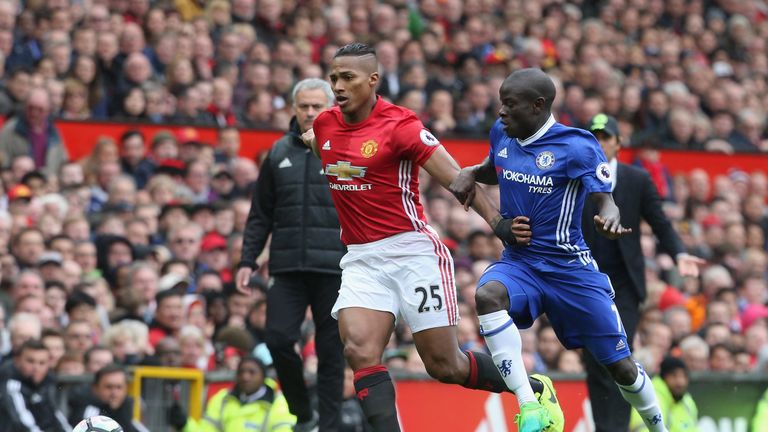 When asked by Sky Sports reporter Geoff Shreeves what pleased him the most about his side's performance, he said: "From a personal point of view, thinking about me, my work, how I think and how I prepare for matches, it was being convinced that we would be playing in the FA Cup semi-final this weekend if we'd played at Stamford Bridge with 11 men.
"We were tactically very good and the players did an amazing job, controlling a team full of fantastic players."
Chelsea's lead over second-placed Tottenham is now down to four points with six games remaining, while United boosted their own hopes of reaching the top four by extending their unbeaten league run to 22 games.
The Red Devils are four points behind fourth-placed Manchester City, with a trip to the Etihad Stadium, which is live on Sky Sports, on the horizon on April 27.
And Mourinho insists his side will continue to fight in the Premier League until it's mathematically impossible for them to qualify for the Champions League
"I'm really happy with the team and the result because the results of Man City and Liverpool left us needing to win. The result means we keep two windows open to play Champions League football.
"I can't give up on the Premier League yet. We have to try. If one day we are in the Europa league and the distance in the Premier League is too big, then we have to prioritise and nobody can criticise us if we do things in a different way for the final few matches.
"But while it is mathematically possible we have to go with everything we have."