Exclusive: Tom Heaton discusses Man Utd, Peter Schmeichel praise and Burnley success
By Patrick Davison
Last Updated: 21/04/17 8:12pm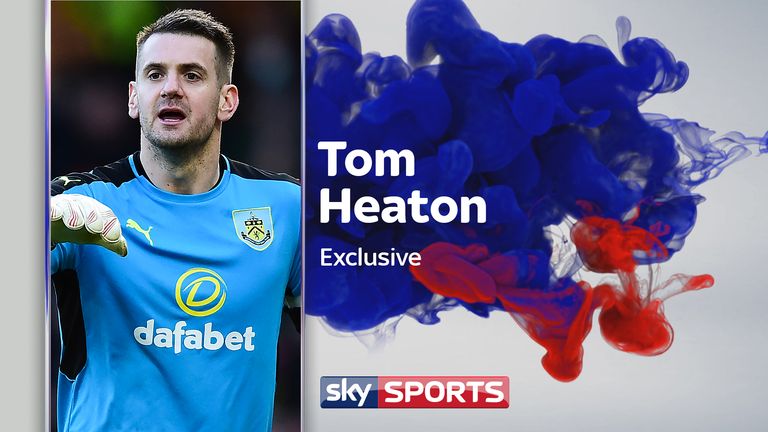 May 21, 2008. Moscow. One of the great nights in Manchester United's history, one of the most memorable in Tom Heaton's life.
He was United's third choice keeper for the Champions League final against Chelsea, and got to see firsthand how the likes of Cristiano Ronaldo, Wayne Rooney, Ryan Giggs, Paul Scholes and Edwin van der Sar prepared for the biggest of matches, before joining in with the celebrations on a dramatic and triumphant night. Then, he decided to leave.
"It was a big night for me in terms of realising what I wanted. It would be too strong to say I made the decision on the night," Heaton tells Sky Sports.
"It was a brilliant experience, the travelling, and the run-up really. In the Champions League final, the top end of football, seeing how the best prepare, how they go about it.
"And then going into the game, a tight game, it was brilliant to be around, an incredible experience. But there was certainly a feeling deep down where I thought I wanted to be a part of this, out there on the pitch having an impact.
"It was another factor in making that decision."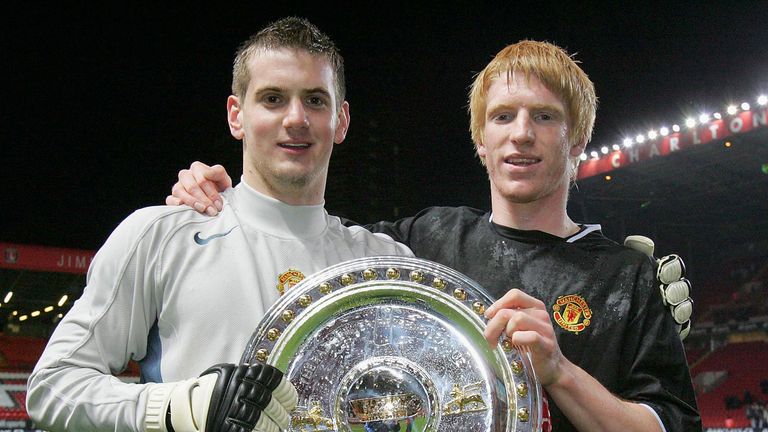 Heaton had been at United since he was 11 and, after more than a decade at the club, was now about to turn down a new contract and leave on a free. It didn't go down well with everyone. The departing goalkeeper received a blast from the infamous Sir Alex Ferguson hairdryer.
"I can understand it from his point of view," Heaton adds. "He had me in the office to talk about a new contract, and obviously I'd decided it was time for me to go.
"He wasn't best pleased at that moment in time. I'd been there 13 years or so and I was walking out of the door on a free. The time and effort they'd put in, I could understand it, but as ever, I've got so much respect for him.
"He had me back in the office about a month later, and he said he respected my decision, which meant a lot to me. I've seen him a few times since and he has been there for me, I've spoken to him, and I still stand up a little bit straighter when he walks past, that doesn't leave you!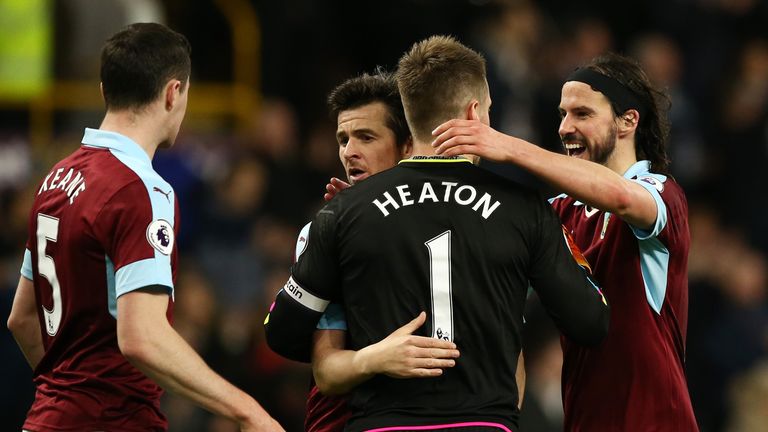 "I always felt I needed to go and earn the stripes really. I always felt I was going to be good enough, I just wanted to go and get the experience, the practical experience, and at that point I didn't have it.
"That was probably the best decision I made. It was my decision. I stand by the decision, it was a tough one to make, with it being Manchester United having signed there as an 11-year-old."
He went to Cardiff, where he had to scrap for his place, Bristol City and, finally, to Burnley, where his career began to boom. He won promotions [two of them], played in the Premier League and for his country.
This season has been the best of his career. It featured a performance his manager described as, 'one of the best' he'd ever seen and a save [in the same game], that Peter Schmeichel said was one of the best of the Premier League era.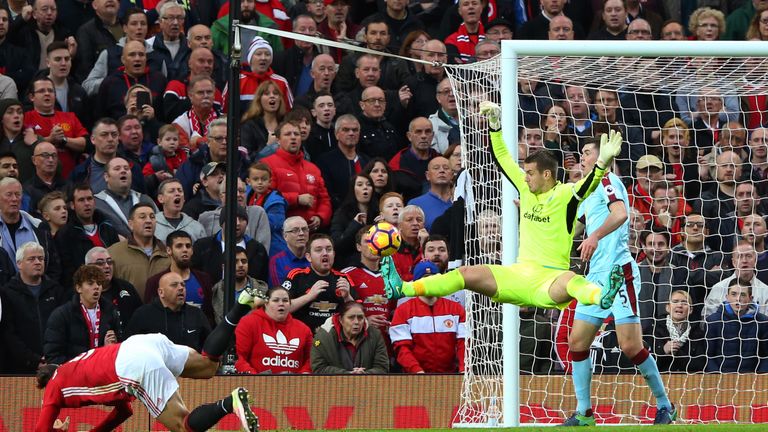 The performance helped his team earn a precious point at Old Trafford. The save, as you might well remember, involved a brave, Schmeichel-esque starfish dive to save from Zlatan Ibrahimovic at point blank range.
"Obviously that praise is fantastic," Heaton says. "He's a hero of mine growing up, so for him to say that was fantastic, but the bigger picture is always about the team and what we did on that day.
"Growing up, through the School of Excellence and the academy at United, he was a massive part of the club. Later on Van der Sar was another inspiration for me.
"Two fantastic goalkeepers, with their own way and styles of doing things, but both equally effective."
On Super Sunday, Heaton will face his old club again, knowing a win would all but confirm Burnley as a Premier League club for another season.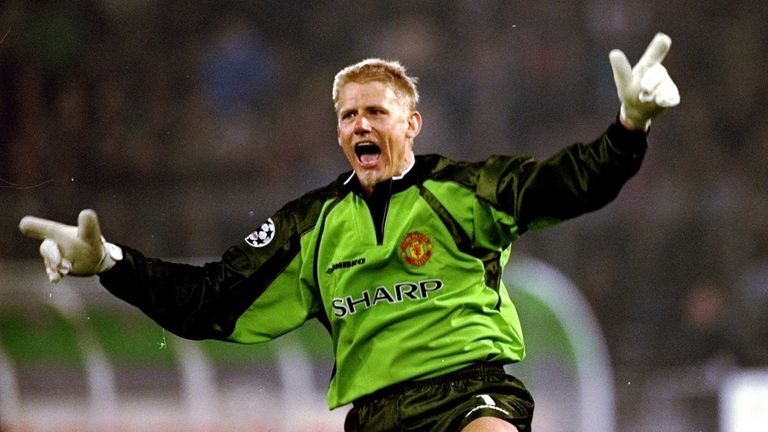 "Manchester United are one of the biggest clubs in the world, and whenever you're playing against them it is exciting," Heaton adds. "We try not to look at it in the big picture. You can't get away from the facts at the moment, we're in a good position with five games left, and who knows how many points it'll take to be safe.
"Sunday is another opportunity for us, we're at home, a tough place for anyone to come to this year.
"Going forward, I still feel like I've got more to come. I'm relatively new to the top level, and I just want more of it. I've had a taste for the international set up and I'm hungry for more of that."
Nine years ago Tom Heaton left a place he loved, the champions of a Europe and one of the biggest clubs in the world. No one could argue it wasn't the right decision.